CONSUMER
Bring Better Consumer Products to Market Faster
Carbon DLS™ enables functional parts that can meet stringent, industry-specific criteria.
BEST-IN-CLASS CONSUMER MATERIALS
Carbon + adidas Collaborate to Upend Athletic Footwear
adidas and Carbon leveraged 17 years of runner data to design a high-performance running shoe midsole that cannot be produced with traditional manufacturing. Using Carbon's advanced elastomeric materials, adidas created a tuneable lattice structure that marked a new era in footwear design, driven by athlete data and agile manufacturing.
"With Digital Light Synthesis, we venture beyond limitations of the past, unlocking a new era in design and manufacturing. One driven by athlete data and agile manufacturing processes. By charting a new course for our industry, we can unleash our creativity — transforming not just what we make, but how we make it."
Eric Liedtke Executive Board Member — Global Brands, adidas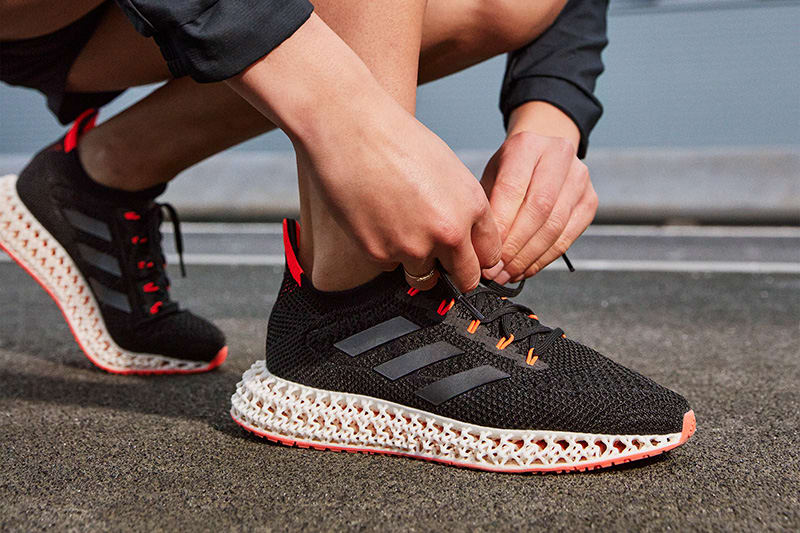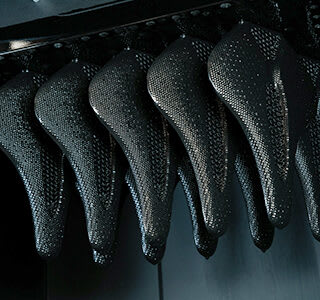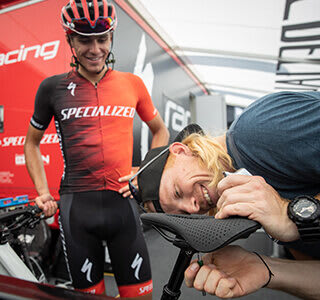 Specialized Delivers First Digitally Printed Lattice Saddle at 2x the Speed
Since 1974, Specialized has had one goal: to innovate and inspire to improve riders' lives. With the Carbon platform, Specialized discovered a new way to address a pervasive challenge for riders, and did so twice as fast as their normal development process.
"Together with Carbon, we are challenging the norms of the cycling world, from design to production time, to create technology that will allow riders to improve performance, increase comfort, and reduce the chance of injury. With Mirror technology, we've only scratched the surface of what's possible."Garrett Getter Product Manager, Specialized
Riddell Produces First-Ever 3D Printed Football Helmet Liner
Riddell and Carbon have partnered to bring customized, digital design innovation to head protection through Riddell's new SpeedFlex Precision Diamond helmet. Featuring Riddell's Precision-Fit head scanning and helmet fitting process, the helmet pioneers the next generation of head protection for today's athletes: customized, 3D printed, and precisely contoured to the athlete's head.