ARaymond Uses Carbon DLS™ to Reduce Product Development from 8 Weeks to 3 Days
---
Key Takeaways:
Created and tested multiple functional prototype iterations within days of receiving the customer request
Reduced product development time from 8 weeks with traditional prototype tooling to 3 days with the Carbon DLS™ process
Kicked off mold to support large-scale line trials within days of receiving customer request
---
As a global industry leader in assembly technologies, ARaymond understands the importance of acting fast when developing innovative solutions to help customers improve production line inefficiencies. With the Carbon Digital Light Synthesis™ (Carbon DLS™) 3D printing process and engineering-grade 3D printing materials, ARaymond was able to help an OEM customer improve operator assemblies by creating a better-performing fastener in 3 days rather than weeks through rapid design iterations and functional prototype testing.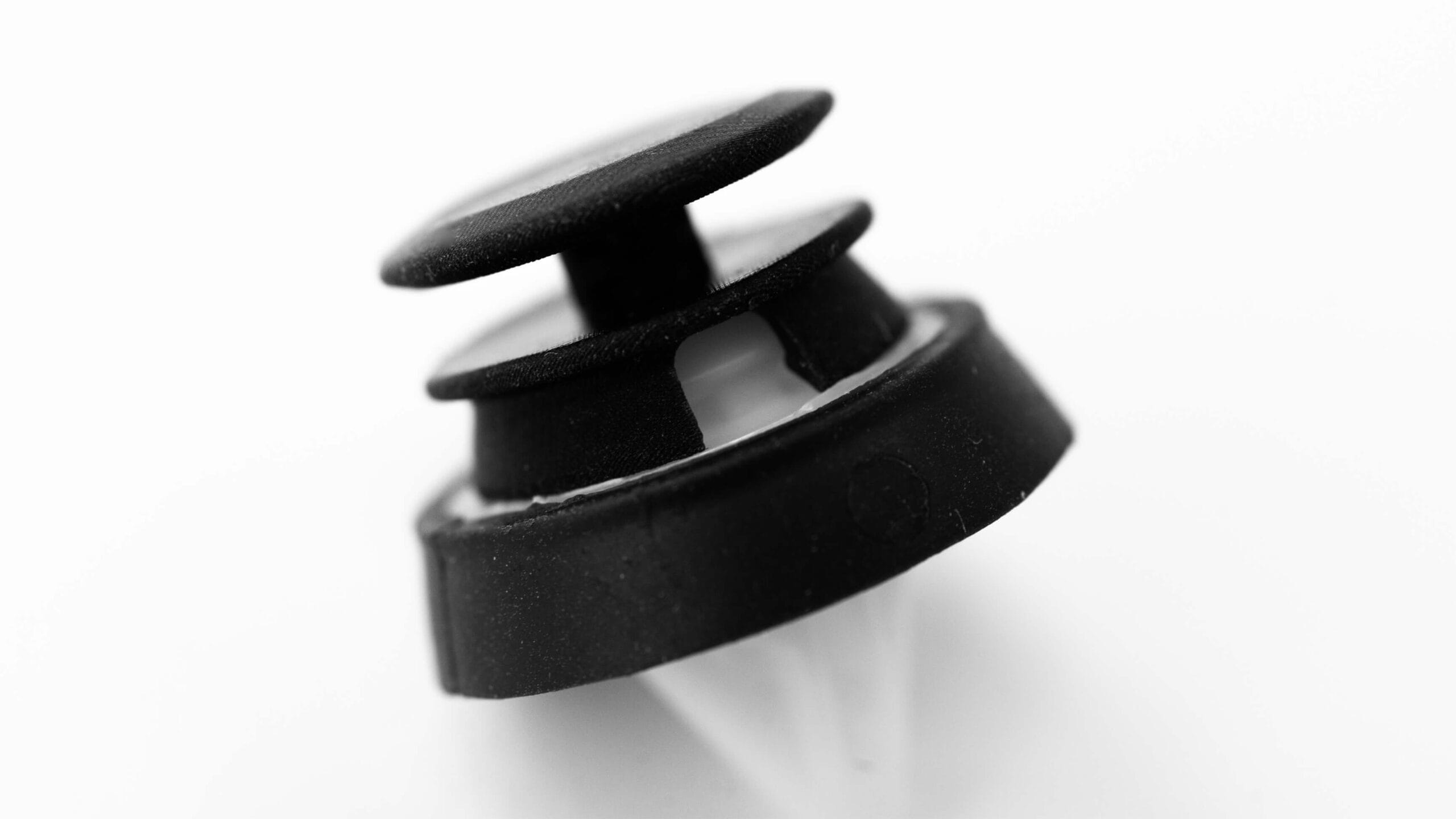 ARaymond designs, engineers, and manufactures solutions for complex assembly systems that eliminate the need for tools, improve assembly line ergonomics, streamline manufacturing, and facilitate serviceability. Additionally, all of ARaymond's manufacturing facilities worldwide are ISO 14001 certified, and its automotive-parts plants are all IATF 16949 certified.
CHALLENGE:
Finding a Fast, Flexible, and Functional Production Solution
An OEM consulted ARaymond on a difficult fastening problem that left operators struggling to keep up with the production floor rate. These fasteners, known as trim clips, are located on the back of automotive lift-gate panels and need to be aligned with corresponding holes via an overhead assembly to be successfully snapped in by the operator. While this may seem straightforward, there is actually a very delicate balance between the fasteners' insertion and extraction forces.
The insertion force affects operator ergonomics while the extraction force affects the fasteners' ability to retain the panel as well as the fasteners' serviceability (ability to be removed multiple times), which is required by the OEM. The existing trim-clip fastener (not manufactured by ARaymond) required more than 175 N of force to assemble, which was nearly three times that of the maximum allowed (60 N). Additionally, this fastener had to withstand a minimum extraction force of 150 N and a side load that would protect the part from popping off during assembly.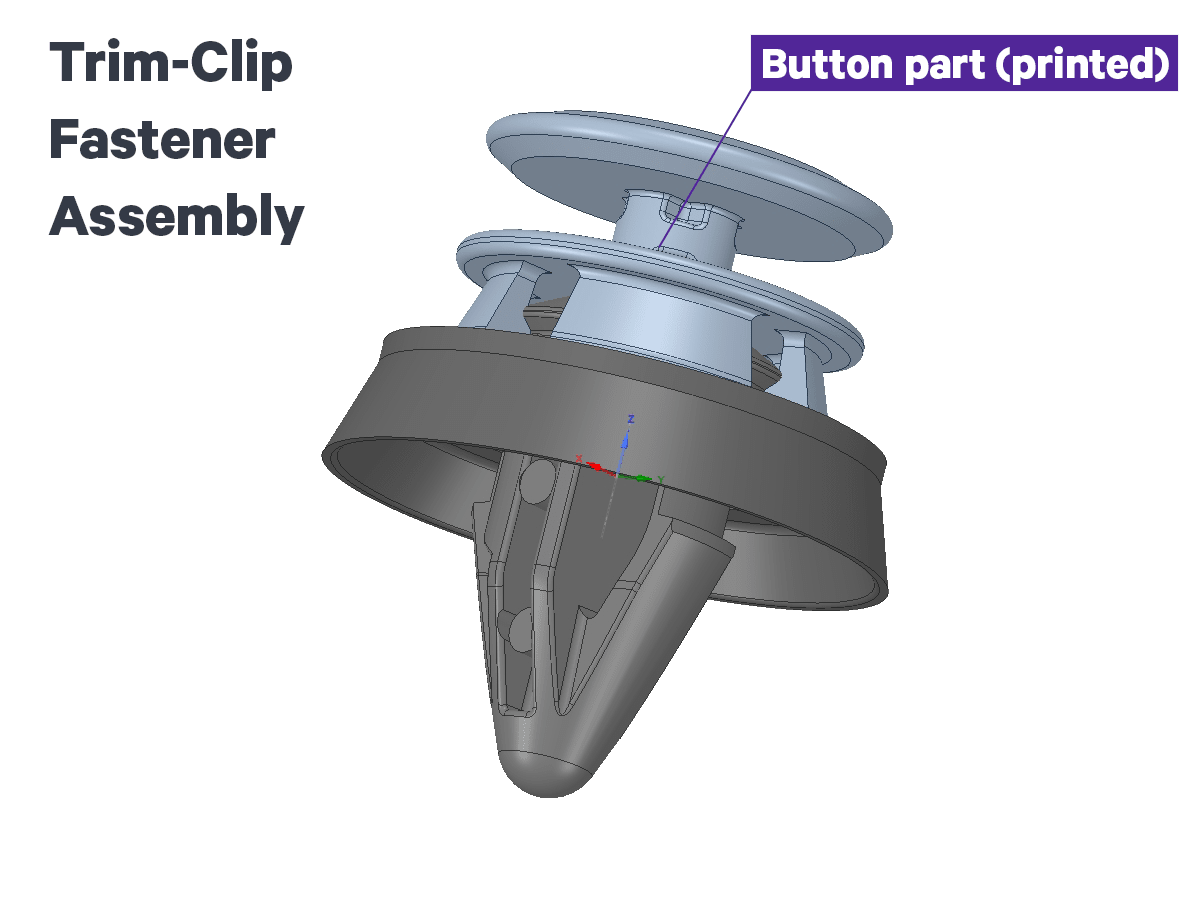 Based on the operators' struggle in assembling the panels, it was found that the existing fastener's insertion force was too high. And with multiple performance requirements to take into account, designing the new fastener became a balancing act: ARaymond needed to create a single design that reduced the insertion force while maintaining both the extraction and side load performance. If this fastener problem continued to cripple the OEM's production line, it would cost thousands of dollars in daily downtime, so ARaymond knew they needed to act fast to support the customer.
"Due the critical timing of this project, the in-house availability of the Carbon DLS™ process has enhanced ARaymond's ability to provide a better solution for customers in a timely manner."
Sean NagarOEM's Resident Engineer
SOLUTION:
Rapid Design Iterations
With a traditional molding approach, the ARaymond team would build a prototype tool with three inserts, one for each of the options to be tested. It would cost approximately $16,000 to produce this tool and take approximately 8 weeks before parts would be available for evaluation.
Leveraging the iterative nature of the Carbon DLS™ process, ARaymond was able to cost effectively make continuous design improvements until all conditions could be met in a single design. This eliminated tooling costs and enabled ARaymond to have functional prototypes in the hands of their OEM customer in a few days.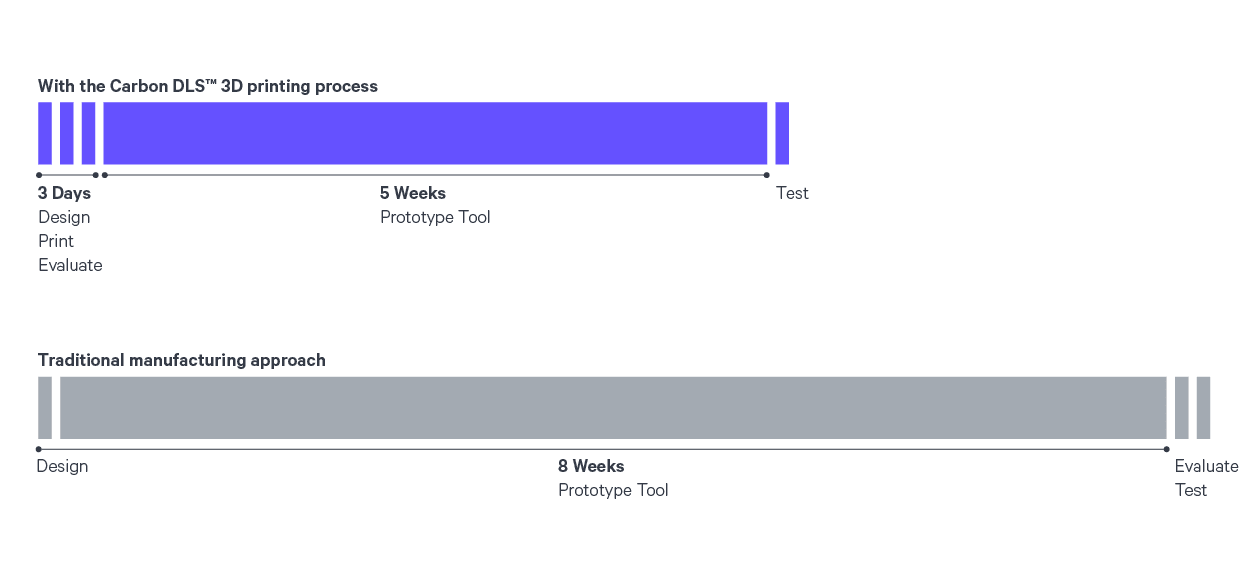 After brainstorming various design options that could potentially meet the requirements, the ARaymond team created a series of experiments aimed at evaluating the influence of each design feature to the overall product performance. CAD models of each embodiment were created and sent to the advanced development division of ARaymond to optimize the various part designs for the Carbon DLS™ process.
High-Performing 3D Printing Materials
The ARaymond team found that the Carbon RPU 70 3D printing material, a rigid polyurethane, was ideal for this high-performing fastener because it was most consistent with the dimensional and mechanical performance of polyoxymethylene, an engineering thermoplastic that is used in the traditional production of this part.
ARaymond then finalized the varying part designs by optimizing for the shortest print time and lowest material usage. The parts were then printed overnight on the Carbon M2 3D printer, which saved ARaymond precious in-office hours and showcased the value of Carbon's impressive machine uptime.
Upon returning to work in the morning, the ARaymond team had 50 parts of each option ready for side-by-side comparison in the customer application. Thanks to the engineering-grade quality of Carbon RPU 70, ARaymond was able to produce end-use parts for its customer that could be utilized as functional prototypes.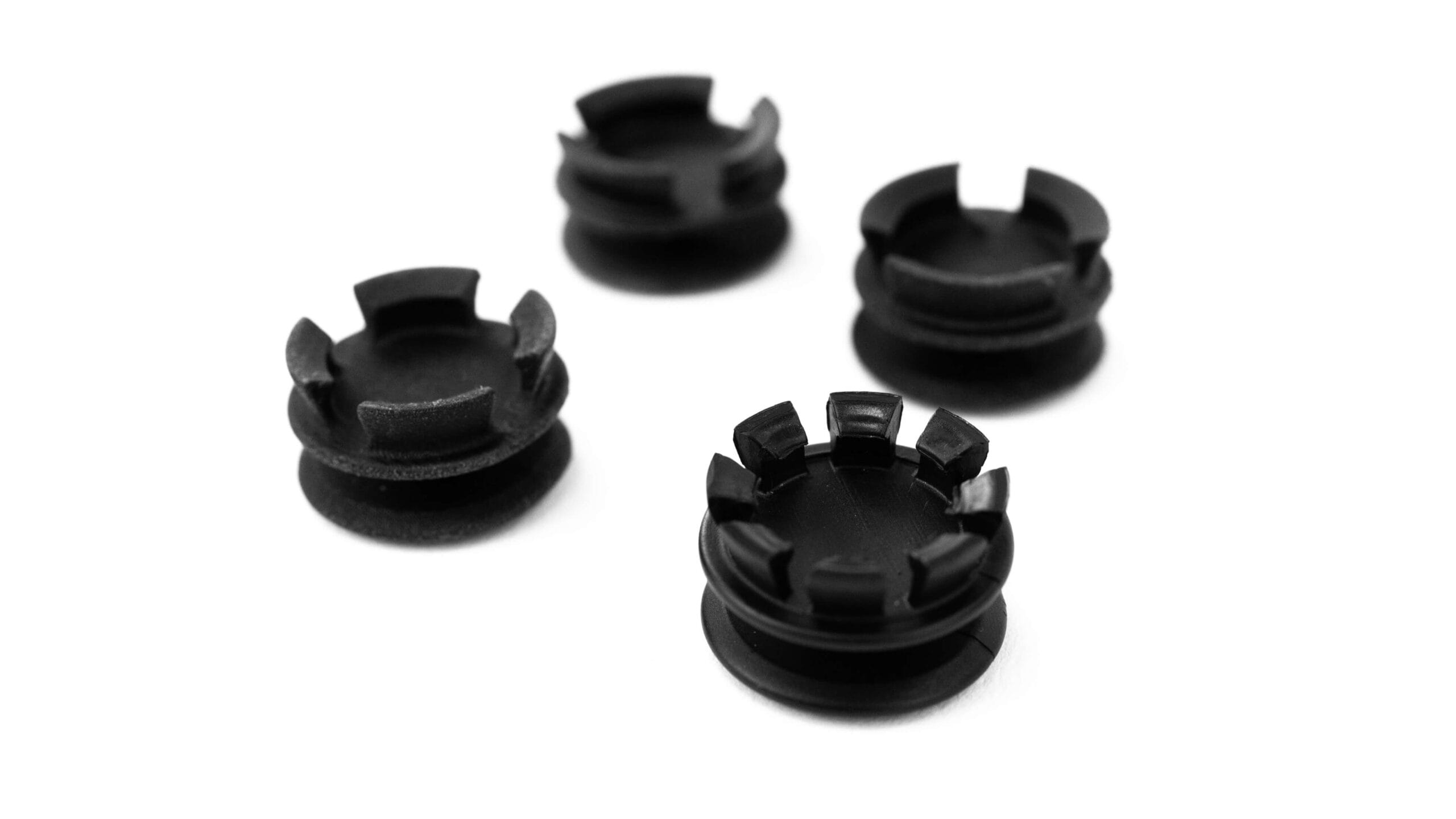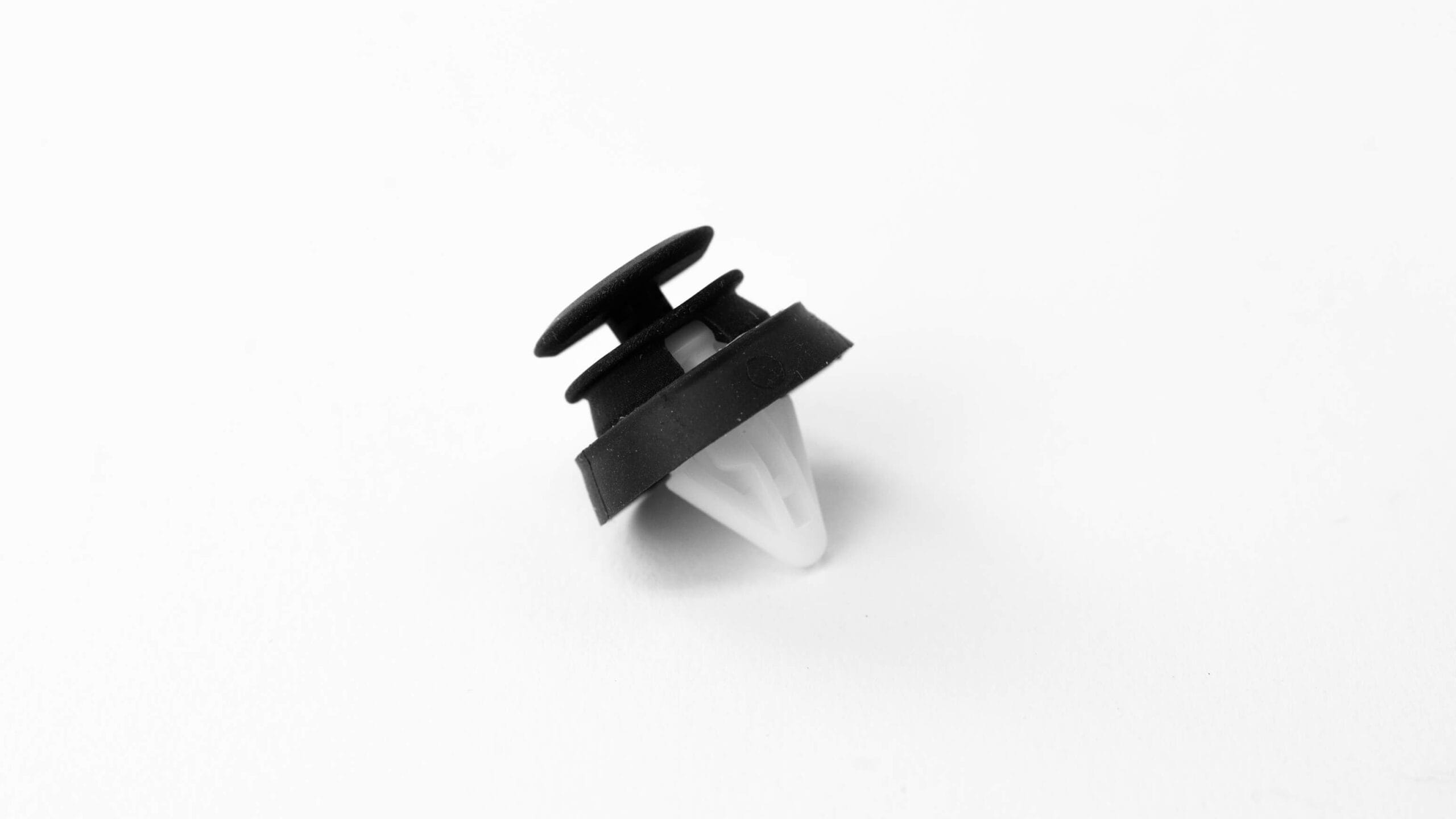 3 Days Later: Real Parts in the Customer's Hands
The OEM customer was excited to see that in just three days, ARaymond already had physical, functional parts available which included three strong design proposals that were ready to test in their environment and potentially solve their issue. Engineers from both companies then worked together to conduct an evaluation of each option, measuring insertion, extraction, and side load performance of each group. By the end of the third day, the combined teams were confident they had selected the option that would solve their fastener problem and get production back up and running.
RESULTS:
Accelerated Product Development
By using the Carbon DLS™ process to deliver production-intent parts overnight, ARaymond was able to provide their customer with a solution in days, not weeks, and dramatically accelerate product development. With the final design selected, the ARaymond team was able to immediately kick off a low-volume production tool. Within 5 weeks, the tool could produce enough parts for larger line trials. Three line trials were conducted, and all passed with flying colors.
With the ability to rapidly iterate designs, create functional prototypes, and cost effectively produce end-use parts in low volumes, ARaymond looks forward to utilizing the Carbon DLS™ process as a flexible production solution to solve a variety of customer problems and accelerate product development.
3D as It's Meant to Be
Interested in utilizing Carbon to accelerate product development? Reach out to us at sales@carbon3d.com to learn more!