We are ambitious
Be bold. Take risks.

We are collaborative
Building together makes us better.

We are innovative
Innovate from diverse perspectives.

We are accountable
Take ownership. Make it happen.

We have integrity
Do what's right.
Our Commitment to Diversity
Our commitment to diversity extends beyond race and gender, and encapsulates geographies, perspectives, and personal interests. We will dedicate ourselves to growth, professionally and personally, understanding that meaningful change takes time and effort. We recognize this requires continuous transformation and we are committed to this very important journey.
Our DEI Vision
We believe that in order to create an aligned and unified Carbon, we must cultivate a culture of trust, respect and accountability — a catalyst for continued innovation.
Leveraging inclusive practices amplify greater access to opportunities for all and especially for marginalized communities that historically have been underrepresented in tech.
We have initiatives underway to help us achieve our strategic DEI goals. Progress is reviewed quarterly and goals and actions are updated annually.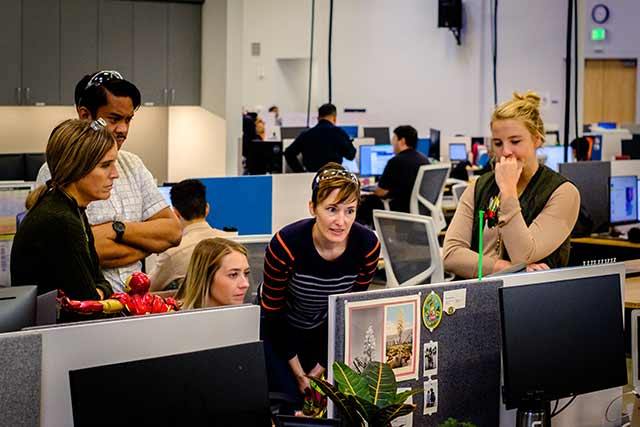 Employee Resource Groups (ERGs)
Our Employee Resource Groups (ERGs):
Exist as safe, supportive, and educational communities at Carbon
Promote the values of our Diversity, Equity, and Inclusion (DEI) Strategy
Create and embody the sense of belonging at Carbon for diverse groups
The ERGs are company-sponsored groups that are led by employees who come together based on shared characteristics or life experiences and include allies. We currently have three ERG's at Carbon:
PR-IDE ERG
Our mission is to provide a safe space for LGBTQ+ members and allies to discuss current topics, as well as creating a community at Carbon for support, awareness, and advocacy.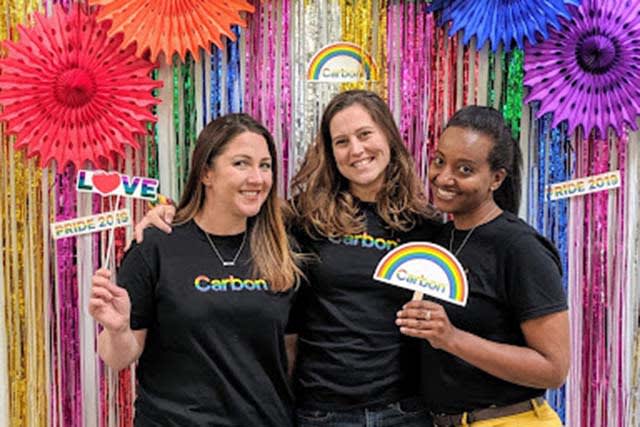 WOMEN's ERG
Our mission is to bring Carbon employees together to find ways to empower, support, and celebrate women of all backgrounds, honoring our individuality while building community.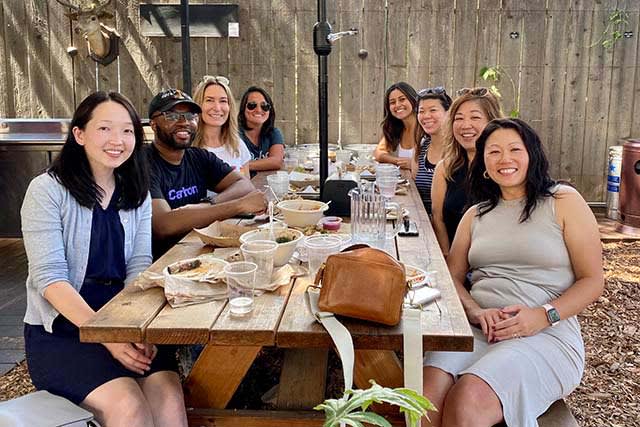 POC ERG
Our mission is to provide People of Color (POC) at Carbon the tools they need to excel personally and professionally. With the goal of supporting retention and advancement, we seek to foster a path for inclusion and a sense of belonging for all employees.
Our Work Philosophy
We believe in the value of face-to-face connections and cross-team collaboration. The office is an important gathering place for connecting, brainstorming, collaborating, and information sharing. We believe this accelerates innovation and makes Carbon a great place to work.
We also want to build a company where employees can do their best work. We believe our future will continue to be a flexible model where some employees will not be in the office every day, as we recognize the need for continued flexibility in terms of how and when we work.
We believe some roles and functions can be fully or partially remote. These are defined based on the work that must be done and the level of collaboration required within and across teams.
Hear more from our Chair of the Board, Ellen Kullman, in her interview with CNBC.
Our Benefits
Our comprehensive health benefits in the U.S. include medical, dental, and vision insurance for you and your family, as well as stand-alone mental health resources and family-forming benefits that include infertility, adoption assistance, and surrogacy. For our global employees, we offer company paid disability and life insurance coverage to provide you with financial stability when you are unable to work.
We offer a flexible time off policy with paid holidays and a year-end closure, and are proud of our parent-friendly culture that provides generous paid bonding leave for new parents. We also provide subsidies for your fitness/wellness memberships and your commuting costs.
Carbon complies with Federal Transparency in Coverage regulations by providing links to machine readable files related to the health plans offered to our employees. The machine-readable files are formatted to allow researchers, regulators, and application developers to more easily access and analyze data including negotiated service rates, and out-of-network allowed amounts between health plans and healthcare providers.
(Aetna Health Plans – Cigna Health Plans – Kaiser Health Plans)
CARBON CONNECT
Understanding our business strategy and progress on goals keeps us aligned and focused on what matters most. Every quarter our leadership team provides a transparent deep dive of the business and hosts Q&A in a company all hands.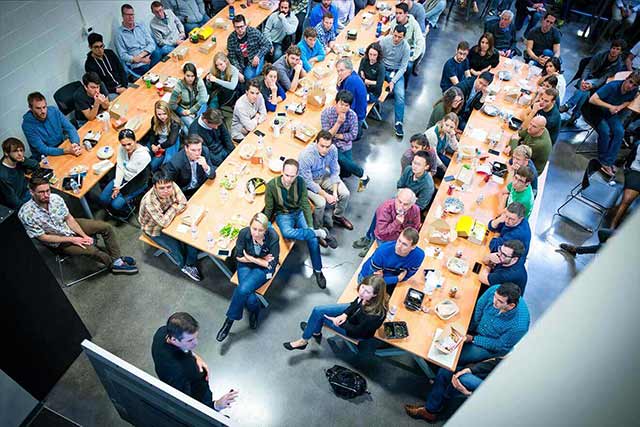 CARBONTALKS
Different fields and ideas stimulate growth. We get together weekly for thought­-provoking talks with our own leaders as well as leaders from startups and Fortune 500 companies to education, pro-sports, science and more.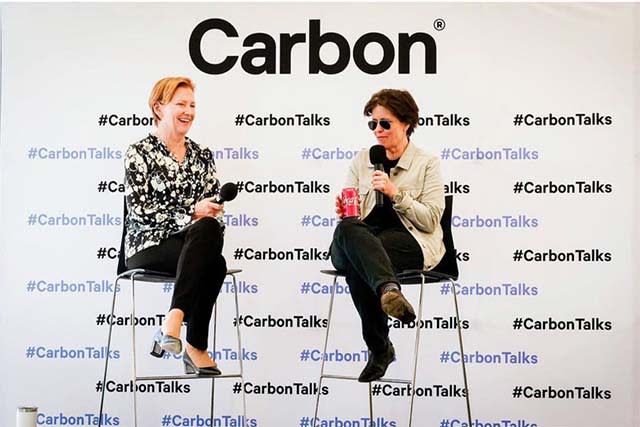 HAVING FUN
We have a great time together – from community events, cultural celebrations, annual halloween and ugly sweater contests, and holiday parties, to team gatherings and happy hours.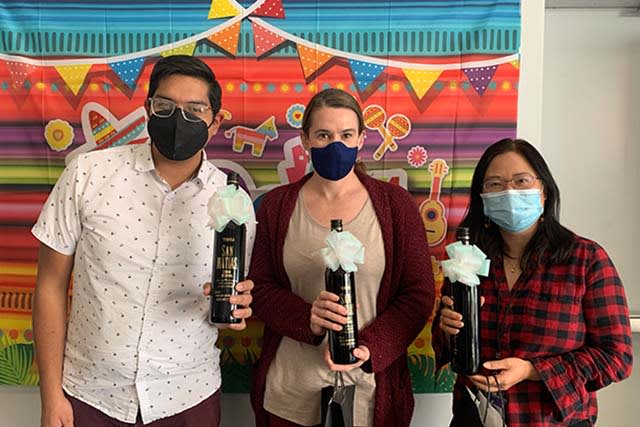 WE LOVE CANINE FRIENDS
Because we believe our employees should be comfortable at work, we invite their dogs to join us too. Our open workspace is a warm, welcoming place for you and your bestie.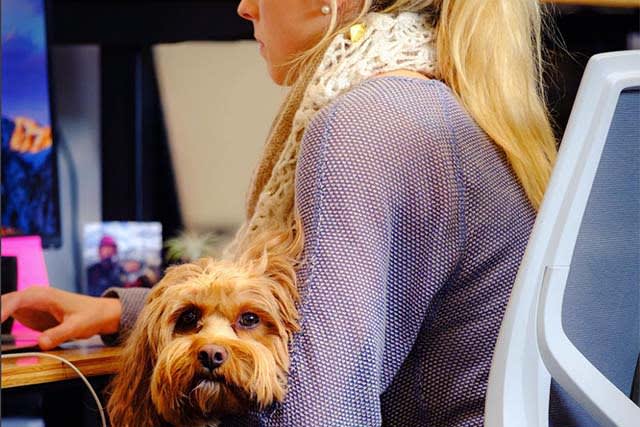 STAYING HEALTHY
We are made up of cyclists, rock climbers, and general fitness enthusiasts with yoga and running groups led by employees. We also have company wide fitness competitions to have fun while staying active. At the office, you'll find bike racks, a basketball hoop, ping pong table, showers, and a kitchen stocked with healthy snacks and kombucha/cold brew on tap. We cater lunch onsite daily with Friday's lunch on us.