INDUSTRIAL
Make a Wide Range of Functional Parts
The Carbon DLS™ process is ideal for prototyping and producing functional parts that can meet stringent, industry-specific criteria.
BEST-IN-CLASS INDUSTRIAL MATERIALS
Aptiv Qualifies Stringent Seaworthy Parts
The marine environment is demanding; Aptiv's fiber optic connection systems must shield delicate electronics from salt water, fungal life, impacts from ship movements, and dust. Each cable is outfitted with a dust cap produced with the Carbon DLS™ process in FPU 50 to keep fiber-to-fiber connections functioning perfectly under extreme conditions.
"Given our experience with the materials available, part quality, and production speed, Carbon was the only option we thought would be viable for a production application."
Scott CohenEngineering Manager at Aptiv MAC
TEST
DESCRIPTION
SPECIFICATION
Impact Test
Eight Drops From Eight Feet,
Rotating 45 degrees each Drop
EIA/TIA-455-2
Sand + Dust Exposure
12 Hours of Sand + Dust Exposure
EIA/TIA-455-35
Engagement/Disengagement Torque
Acceptable Torque After Sand + Dust Exposure
MIL-STD M28876 4.6.4.6
ID Marking
Legible After Sand + Dust Exposure
MIL-STD M29976 3.10.3
Salt Spray Testing
500 Hours at 35C
EIA/TIA-455-16, Condition 1
Fungus resistance
28 Day Exposure to Various Fungi
EIA/TIA-455-16, Condition 1
Vitamix Produces 10x More Durable Parts at Scale with Carbon
Vitamix's cleaning nozzle was originally designed to be injection-molded as a 6-part assembly that required tedious assembly and often failed in the field. Vitamix collaborated with TTH and Carbon to completely redesign and produce an innovative nozzle that is 10x more durable and 30% more economical than the previous design. Vitamix is in the process of deploying tens of thousands of these nozzles into stores.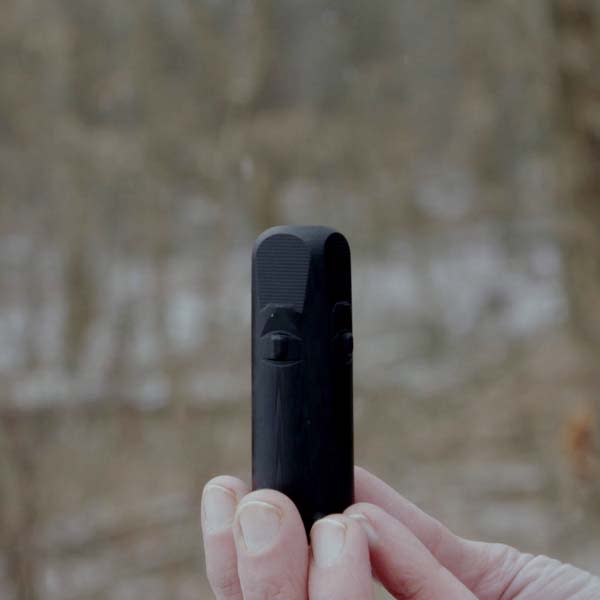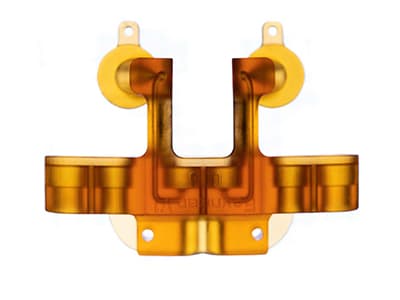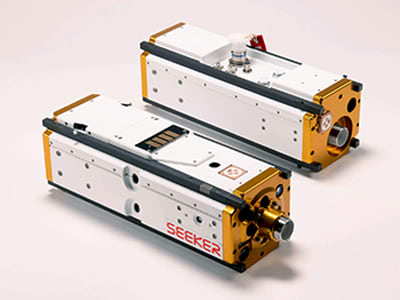 Carbon x TTH: A Partnership Out of this World
Through an iterative design approach, Carbon production partner The Technology House (TTH) worked with NASA to rapidly and cost-effectively produce four high-performance thrusters for the cold-gas propulsion system within the new Seeker robotic free flier inspector. The Carbon platform made possible a drastically reduced time to certification.
"Other plastics used in additive manufacturing wouldn't be able to hold up to everything you're going to get through this whole process. It has to hold up to being pressurized, to the cold of space, to the heat from the sun…really it was the high-temperature Carbon CE 221 material that drove this. It was the whole reason that NASA was able to produce this on an additive technology."
Greg Cebular Vice President of Sales at The Technology House (TTH)