A Boon for Creativity, Productivity, and Efficiency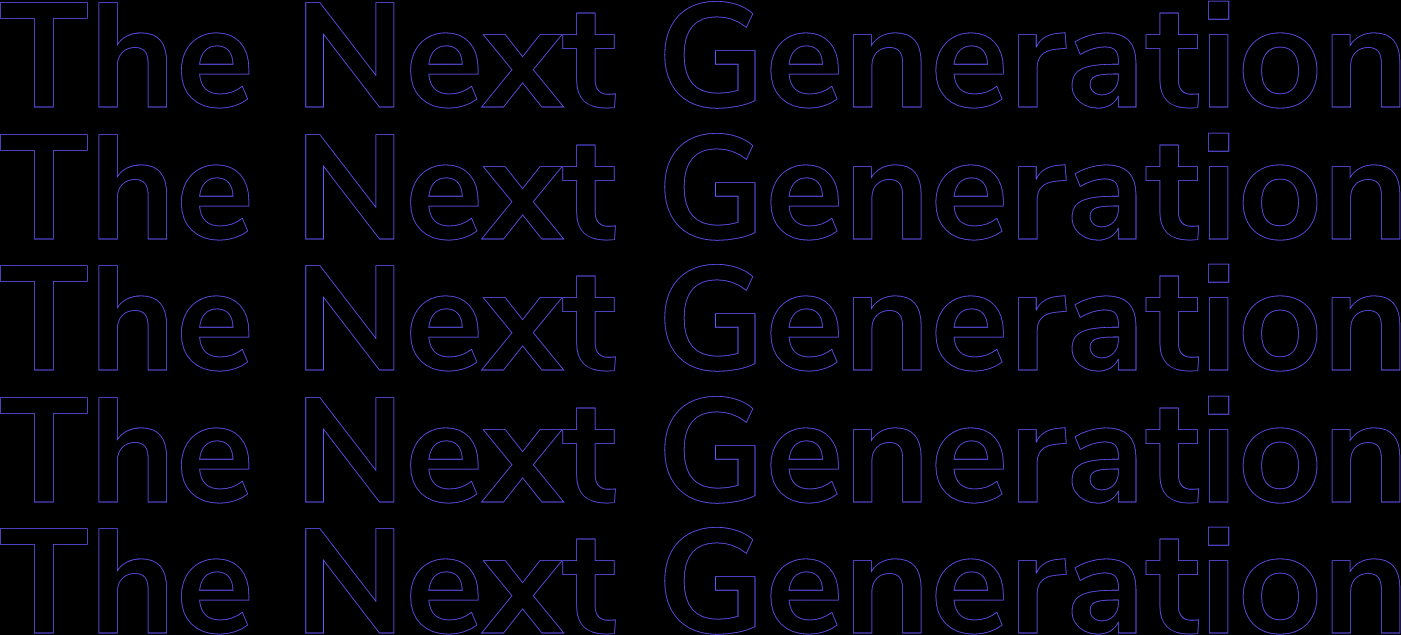 Expanding the space of what's possible with a simplified print experience, making it easier than ever to get started printing the parts you want to make with the Digital Light Synthesis™ technology process. The evolution of DLS represents a new baseline for innovation and part quality.

Simpler: Built with You in Mind
Next-gen oxygen permeable optics, closed loop control of force and temperature, built-in IR-based resin heating means it has never been easier to get started printing the parts you want to make with DLS technology. The next generation of DLS creates substantially lower forces on the part and introduces closed loop control of force and temperature, opening more possible part orientations and reducing print failures.

Smarter: A Broader Design Space
Lower forces during printing and closed loop control of force and temperature unlock more geometries, especially for elastomeric parts, or parts with features most sensitive to high forces. Plus infrared resin heating is now a core part of the printing platform, allowing you to print with all Carbon's engineering grade resins by default.

Faster: Up to 2.5x Higher Throughput
Thanks to better heat management, the next generation of DLS printers delivers more throughput per square foot in thermally limited scenarios with throughput improvements for dental models up to 2.5x faster than the M2 printer.†

Smoother: Consistency with a Fine Finish
The next-gen of DLS printing improves print consistency across the build platform, reducing the variation in parts across a single-build (cross-build variation) by 30% and producing a premium surface finish you can see and feel.
Redesigned with You in Mind

Easy Installation and Maintenance
The M3 is designed to be installed in hours, with the ability to relocate the printer as you see fit.

Enhanced User Interaction
The on-printer UI has been totally redesigned with status-lighting and sounds, a new touch input screen, and new functionality at the printer.
Print Bigger or More Parts with the M3 Max
The new M3 Max features double the build volume of the M3 with the same pixel size thanks to an all new true 4K light engine.
M3
The M3 printer is the cutting edge of DLS printing, ideal for customers looking for faster printing, a simpler print experience, an expanded design space, and a more consistent surface finish.
M3 Max
The M3 Max printer offers the benefits of next-gen DLS printing with a true 4K light engine, enabling double the build area with the same pixel size and density.
Discover the right Carbon 3D printer for your production needs and budget
M2

M3

M3 Max

L1

Build Volume


(X x Y x Z)

189 x 118 x 326 mm

---

7.4 x 4.6 x 12.8 in
189 x 118 x 326 mm

---

7.4 x 4.6 x 12.8 in
307 x 163 x 305 mm

---

12.1 x 6.4 x 12.0 in
400 x 250 x 460 mm

---

15.7 x 9.8 x 18.1 in
XY; Z Resolution*
75 µm; 25, 50 or 100 µm
75 µm; 25, 50 or 100 µm
75 µm; 25, 50 or 100 µm
160 µm; 25, 50, or 100 µm
General Accuracy**
Up to ±70 μm + 1 μm per mm dimension size

---

Up to ±0.003 in + 0.001 in per in dimension size
Up to ±65 μm+ 1 μm per mm dimension size

---

Up to ±0.0026 in + 0.001 in per in dimension size
Up to ±65 μm+ 1 μm per mm dimension size

---

Up to ±0.0026 in + 0.001 in per in dimension size
Up to ±70 μm + 1 μm per mm dimension size

---

Up to ±0.003 in + 0.001 in per in dimension size
Production Repeatability Accuracy**
Up to ±40 μm

---

Up to ±0.002 in
Up to ±37 μm

---

Up to ±0.002 in
Up to ±37 μm

---

Up to ±0.002 in
Up to ±40 μm

---

Up to ±0.002 in
Printer Software
Included in your subscription with regular OTA software updates about every eight weeks.
Service & Support
Integrated service package with real-time customer support and preventative maintenance for optimized machine uptime.
Pricing
Carbon offers a range of flexible pricing options tailored to your needs. Learn more or contact us for pricing details.
* Z resolution is adjustable from single digit microns to multiple hundred microns, and can be optimized through working with Carbon on your target application.
** For more information about accuracy, please refer to Carbon DLS accuracy guidelines for engineering materials and dental materials.
† 2.5x throughput when compared to M2 with a typical build using Carbon DPR10 resin at 100 micron slice thickness.
What Our Customers Have to Say
Hear from our expert customers on what makes the M3 with the next generation of Carbon DLS game changing technology.
Cutting-Edge Design Powered by Advanced Software
Use Familiar Tools
Carbon 3D printers support STL files. Use standard CAD tools to generate your design, then upload your STL into Carbon's print planning tool.
Lattice Design
Carbon's Design Engine software helps customers generate the perfect lattice to fit desired form, mechanical response, and durability requirements.
Surface Textures
There's no need for a complicated pipeline of third-party tools. Add branded, aesthetic, or functional textures to your parts, all from within Carbon software.
Save Time and Improve Quality with Automated Print Preparation
Auto Layout
Save time when preparing builds with multiple parts by using Carbon's auto layout feature.
Advanced Auto Supports
Advanced auto supports save time and ensure high-quality results by offering a reliable, FEA-backed strategy for supporting parts during printing.
Boost Efficiency with Print Analytics
Manufacture at Scale
Because every machine is connected, Carbon's entire workflow can be logged, monitored, and reviewed through tools and dashboards to offer deep insights into fleet performance and utilization.
Fleet Management Dashboard
Review production data and manage a fleet of devices in real-time from one dashboard. Queue new projects seamlessly.
Part Traceability
Preserve a part's entire history—from CAD file, to design, to print—in one digital record. Streamline quality assurance with embedded unique part identifiers to quickly review a part's history.
Better Operations with Connected Hardware
Over-the-Air Software Updates
Carbon's 3D printers constantly get better, even after they're installed. Regular software updates improve every aspect of the Carbon DLS™ process, offering improved user experience, faster and more accurate prints, and more sophisticated process management.
Real-time Status and Control
Monitor and manage printer and parts at every stage of the printing process wherever you are, regardless of whether you have one or hundreds of Carbon 3D printers.
Accelerated Customer Support
Carbon's customer support team can identify and troubleshoot printer issues remotely without interrupting business operations. Data-backed predictive maintenance through real-time alerts inform customers about issues that might impact production.