AUTOMOTIVE
Bring Better Automotive Products to Market Faster
Carbon DLS™ enables functional parts that can meet stringent, industry-specific criteria.
BEST-IN-CLASS AUTOMOTIVE MATERIALS
Elastomeric Polyurethane
Highly Elastic, Tear-Resistant, Resilient
Car seats, Headrests, Finishing Texture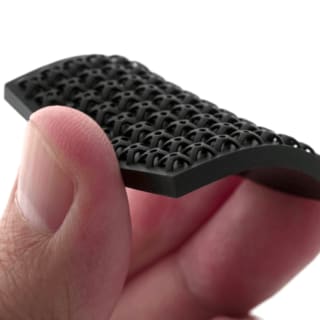 High-Performance Parts for Real-World Applications
How Aptiv and Fast Radius Got a Serial Part Into Production in 16 Weeks
The trailer-tow connector cap needed to meet the automotive industry's standard engineering and quality requirements — specifically, USCAR-2 validation and ISO 9000 certification — to guarantee the protection of the electrical connector against external elements and maintain a seal at 105 °C.
"We were able to reduce cycle time by 50 percent, pass every test, and perform the same PPAP as we would had it been an injection molded design."


Jerry Rhinehart Additive Manufacturing Manager, APTIV
First Digitally Manufactured Parts on a Car Out of Detroit
The Ford Motor Company has produced parts with Carbon DLS including Ford Focus HVAC (Heating, Ventilation, and Cooling) Lever Arm Service Parts, Ford Raptor Auxiliary Plugs for a niche market, and Ford Mustang GT500 Electric Parking Brake Brackets.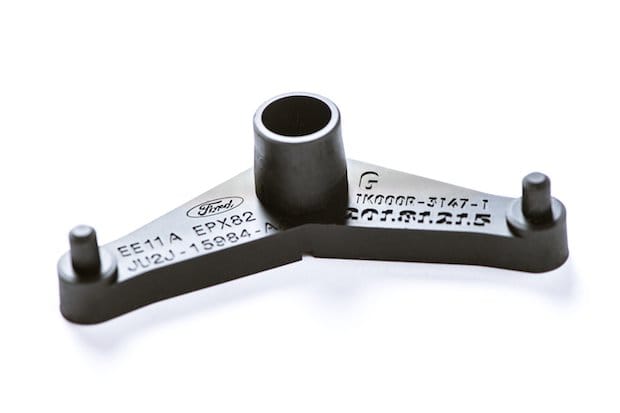 Ford Focus
HVAC Lever Arm Service Parts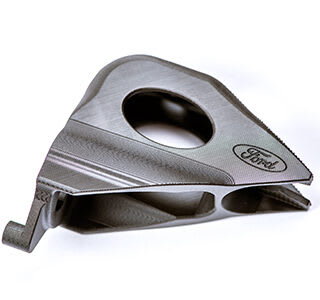 Ford Mustang GT500
Electric Parking Brake Bracket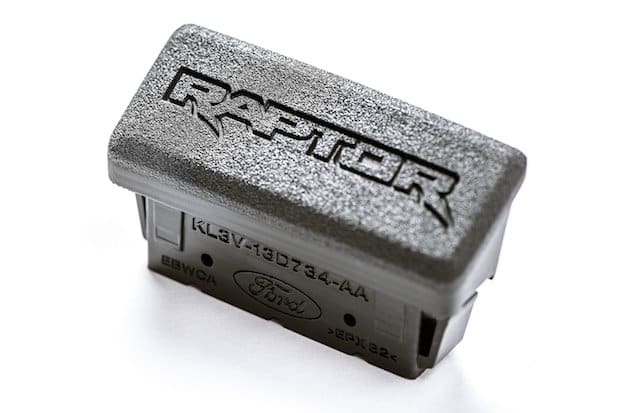 Ford Raptor
Auxiliary Plug
Lamborghini Revs Their Engines to Increase Digital Production
Carbon® and Lamborghini produced a new textured Fuel Cap and a clip component for an air duct for Lamborghini's Super SUV, the Urus. Carbon and Lamborghini have expanded their partnership and will now digitally manufacture both the central and lateral dashboard air vents for the Sián FKP 37, Lamborghini's first hybrid production car.
"Moving forward we are putting more effort and resources on using additive manufacturing technologies for the production of parts for Lamborghini vehicles, and in working with Carbon, we have found a partner that shares our vision for creating best-in-class products that push the limits of what's possible."
Stefan Gramse Chief Procurement Officer, Automobili Lamborghini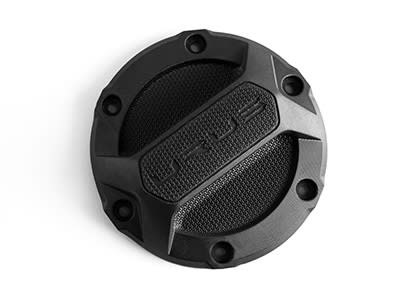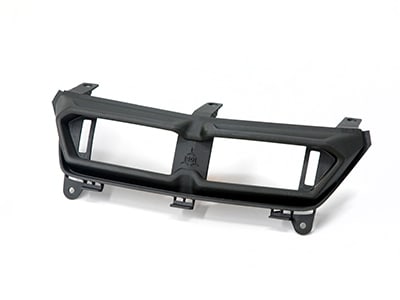 ARaymond Saves 14% in Costs for Low-volume Automotive Part Production
ARaymond used Carbon DLS™ to cost-effectively produce a unique pipe holder fastener at low volumes, enabling them to pursue new market opportunities where few others can compete.
"By not having to invest in tooling, presses, and floorspace, Carbon Digital Light Synthesis™ technology has enabled ARaymond to participate in the growing mobility market."
Dan Dolan CEO, ARaymond Automotive North America