The Idea-to-Production Platform
Rapidly design, develop and scale production of better products in less time with the Carbon platform. Integrated end-use materials, software, and 3D printers enable teams to accelerate bringing products to market — from idea to production.
January 26, 2022
Big News Coming Live From Carbon!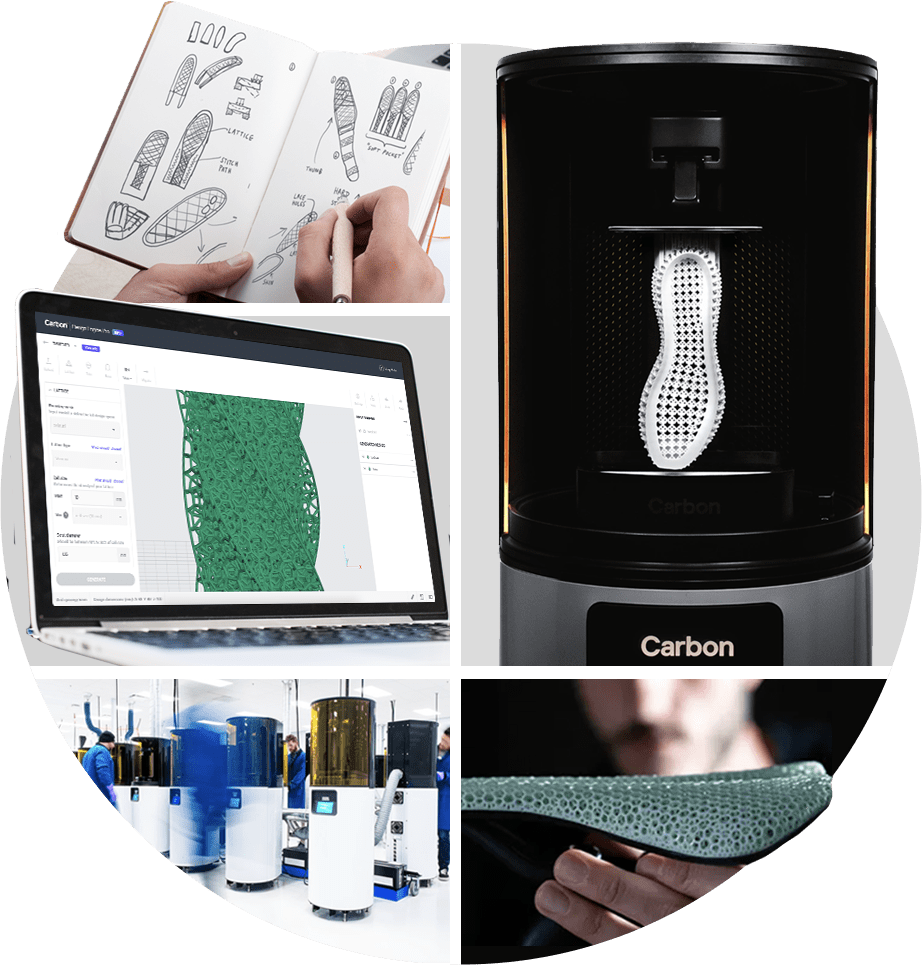 Smarter, Smoother, Faster, Simpler
Discover the next revolution of 3D printing
Join Carbon on Wednesday, January 26, as we introduce the next generation of Carbon Digital Light Synthesis™ process along with insights into upcoming product features.
Be among the first to see the new product lineup from Carbon while hearing first-hand from the team behind its design, including live Q&A sessions from key Carbon experts.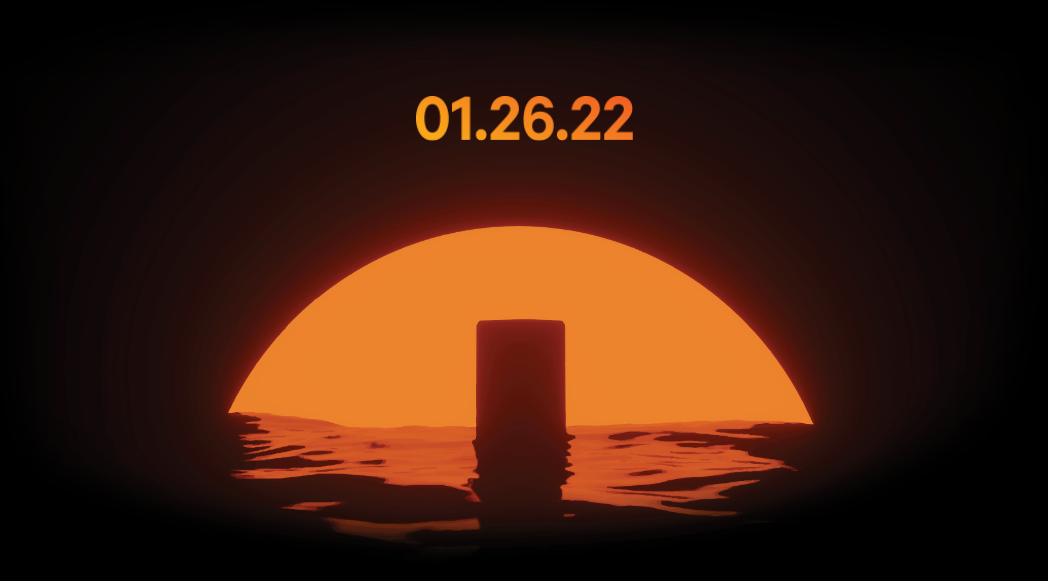 Carbon Design Engine
Powerful Lattice Design Software for Precisely Tuned, High-Performance Products
Carbon Design Engine is a cloud-based lattice design generator that automates the process of creating conformal, multi-zone lattices, saving engineers significant time and effort in designing breakthrough products.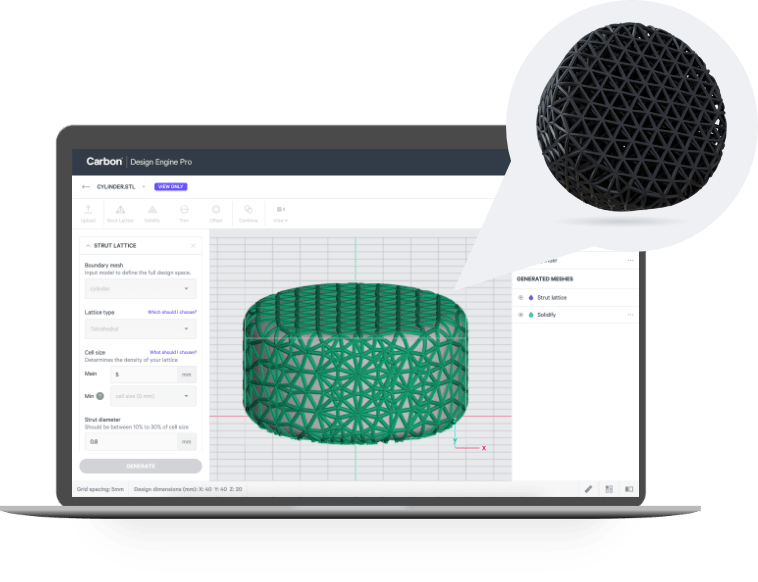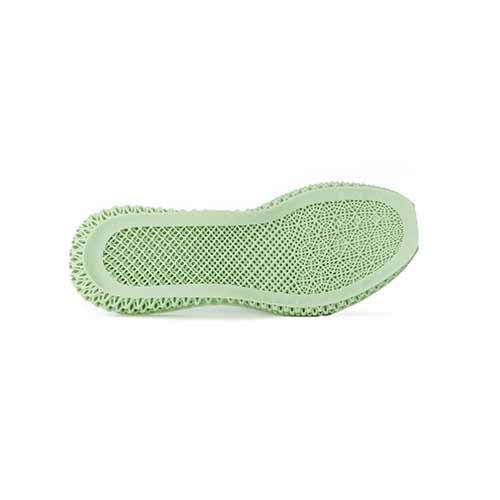 adidas midsole
4D running shoe Midsole made with Carbon EPU 41 resin.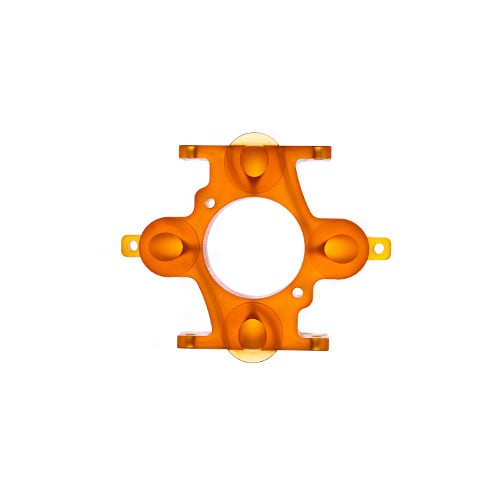 Thruster
High-performance cold gas thruster for NASA Seeker Satellite made with Carbon CE 221 resin.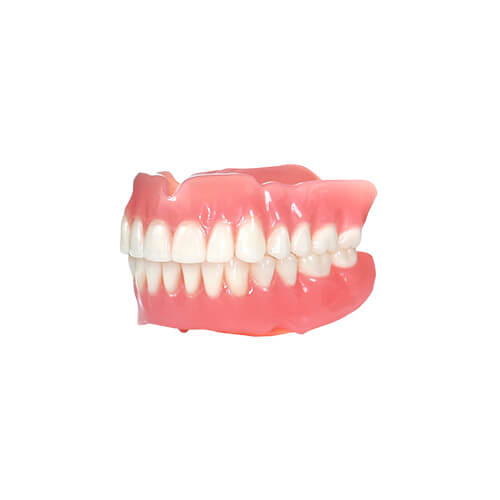 Digital Denture
Dentsply Sirona Lucitone Digital Print™ Denture.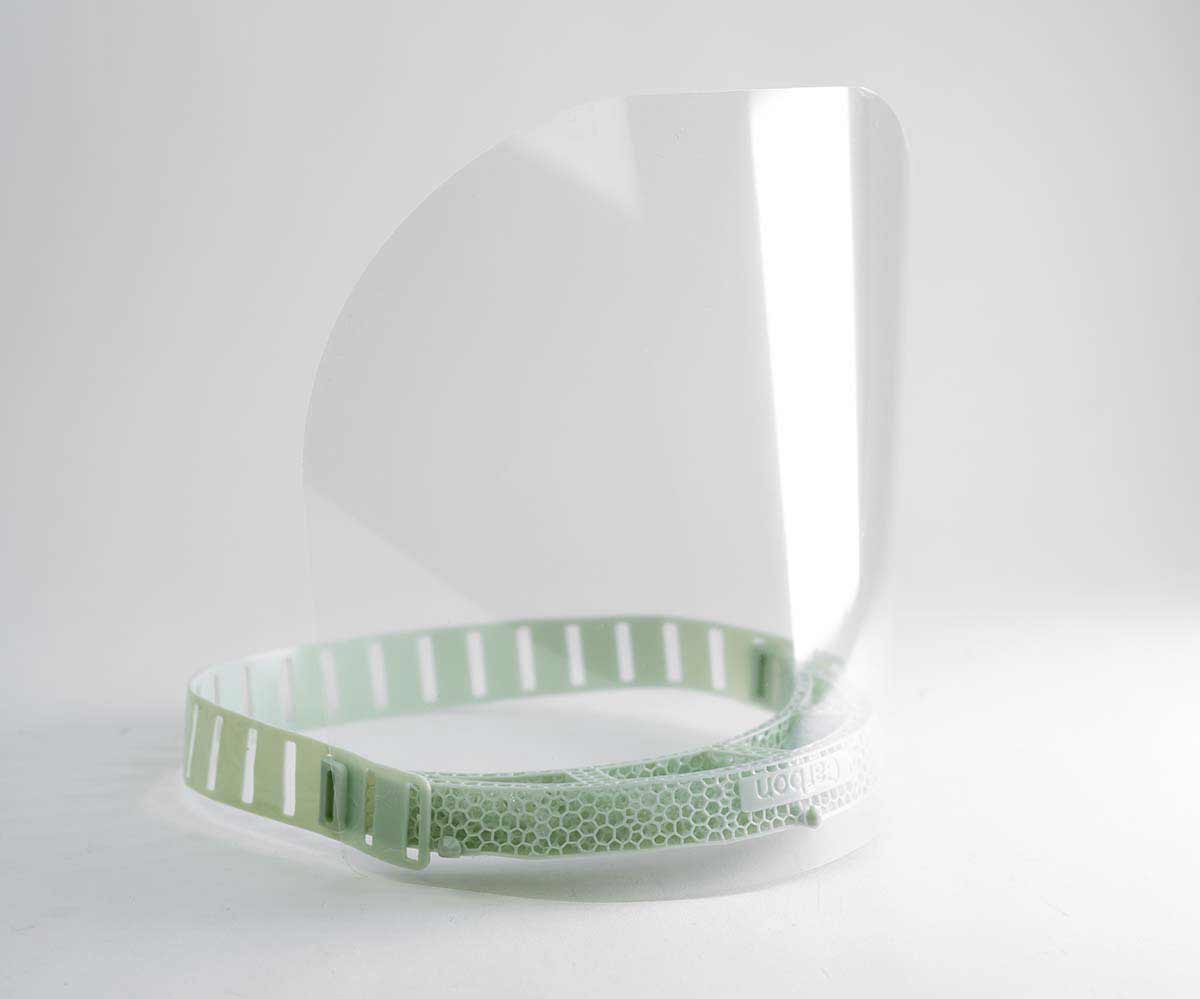 Face Shield
Face shield band made with Carbon EPU 41 resin.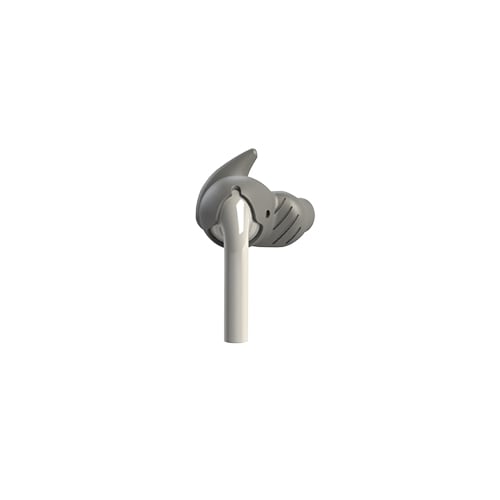 MyFit Solutions Earbuds
Custom-fit eartips made with Carbon SIL 30 resin.
Unmatched Materials for Real-World Applications
With best-in-class materials unrivaled in performance and breadth, Carbon has the right material for your project.
---
"With Digital Light Synthesis™, we venture beyond limitations of the past, unlocking a new era in design and manufacturing."
Eric Liedtke Executive Board Member — Global Brands, adidas
Better Products in Half the Time
The Carbon DLS™ process enables faster iterations, informed designs, and unconstrained geometries, fabricated in production-ready, engineer-grade materials.
"We went through over 70 design iterations in 6 months."
Garrett Getter Product Manager, Specialized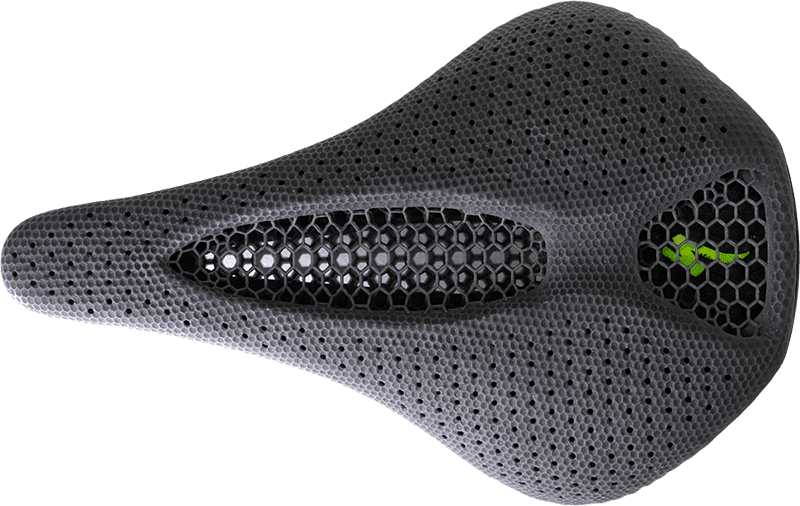 S-Works Power Saddle with Mirror Technology
Inspired by real riders, informed by data, and enabled by Carbon DLS™, the new Specialized bike saddle strikes the perfect balance between performance and comfort.
Industry Leading Reliability
Whether you are using Carbon for prototyping, low volume production, or high volume manufacturing, Carbon has been proven reliable in the toughest environments. Carbon backs it up by including industry-leading service, predictive maintenance, and routine printer updates that enable new capabilities and features at no additional cost.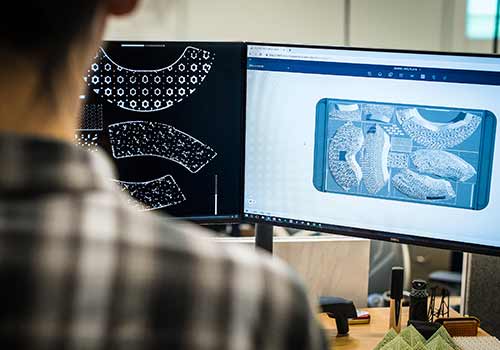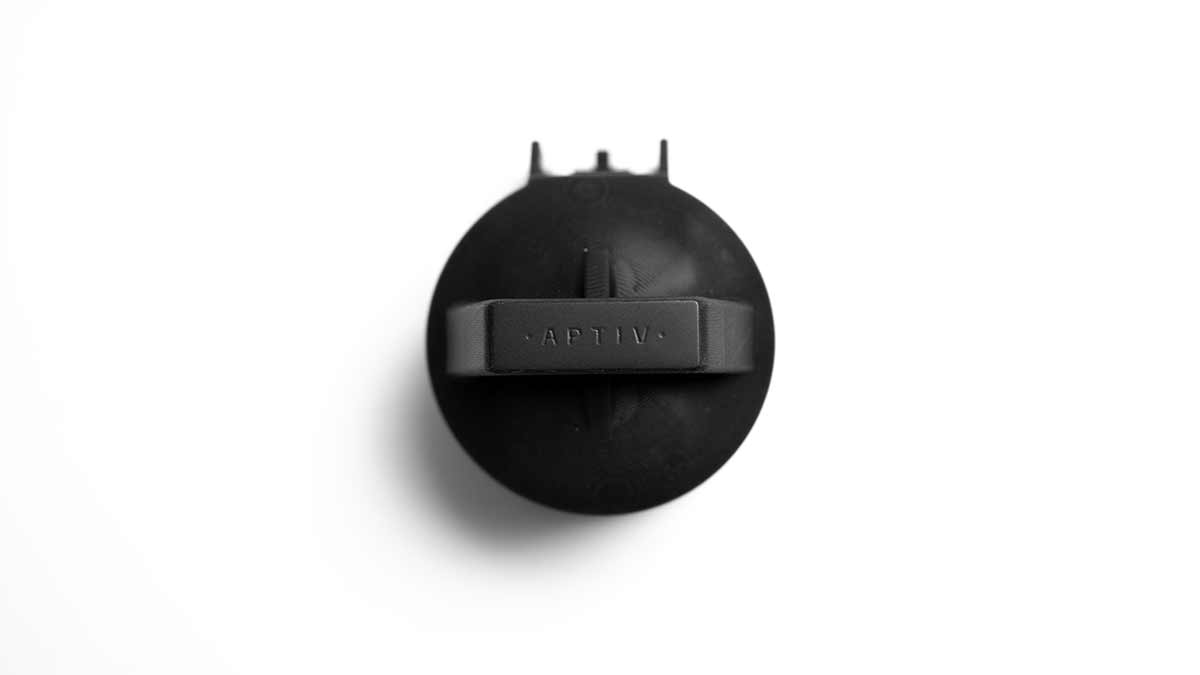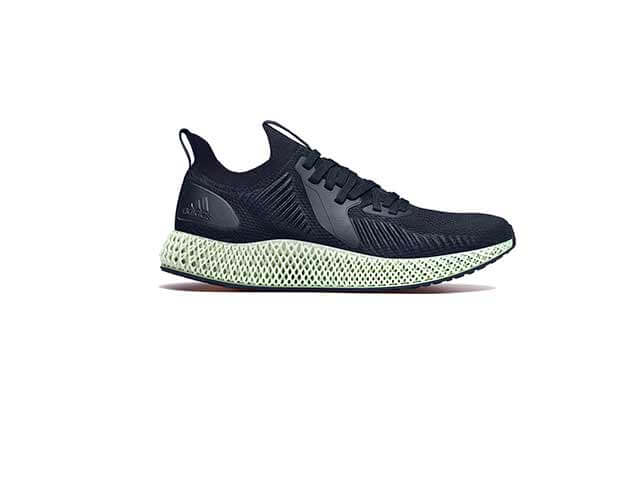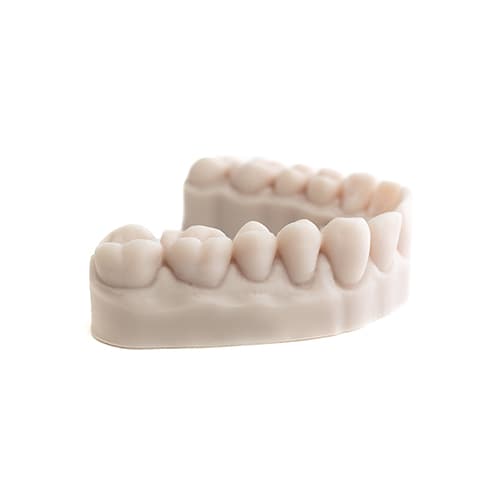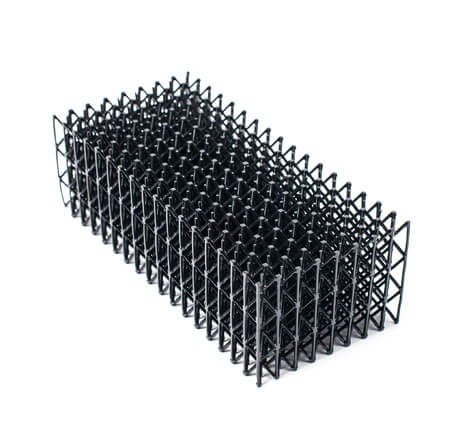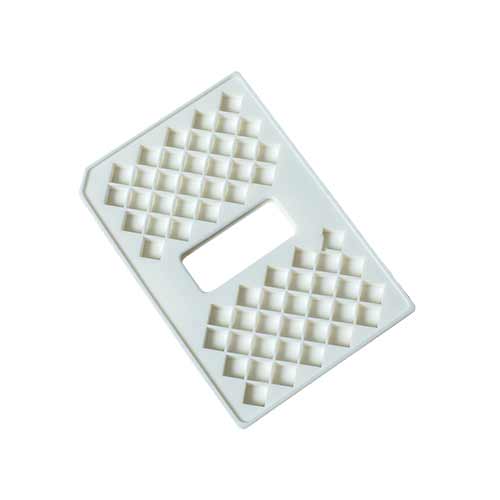 Trusted and Proven In Your Industry
Reduce material costs and turnaround time while increasing labor efficiency.
---
"We reduced our costs by 30% thanks to the reliability and repeatability of the Carbon platform."
Conrad Rensburg Owner and Founder, Absolute Dental Services
Print Parts Wherever You Need Them
When disruption threatens, Carbon provides the solution. Our partners can depend on reliable production, whether through Carbon's distributed production network or an in-house printing capability – or a flexible, responsive combination of both. Seamlessly move production around the world with the Digital Light Synthesis™ process.
---
Resolution Medical Swabs
COVID-19 disrupted global supply chains, causing severe shortages of critical testing supplies. Carbon's partner, Resolution Medical, developed and distributed more than 700,000 lattice testing swabs by leveraging Carbon DLS™ and the decentralized Carbon Production Network.

The World's Leading Companies Producing Products that Outperform