Carbon Academy Is Built to Make You Successful
Carbon Academy provides a cutting edge learning experience! Hundreds of modules are available including interactive courses, videos, webinar recordings, printable handouts, and more. All training materials are written by experienced professionals that have collectively printed thousands of parts in all resins.
Already a Printer Subscriber?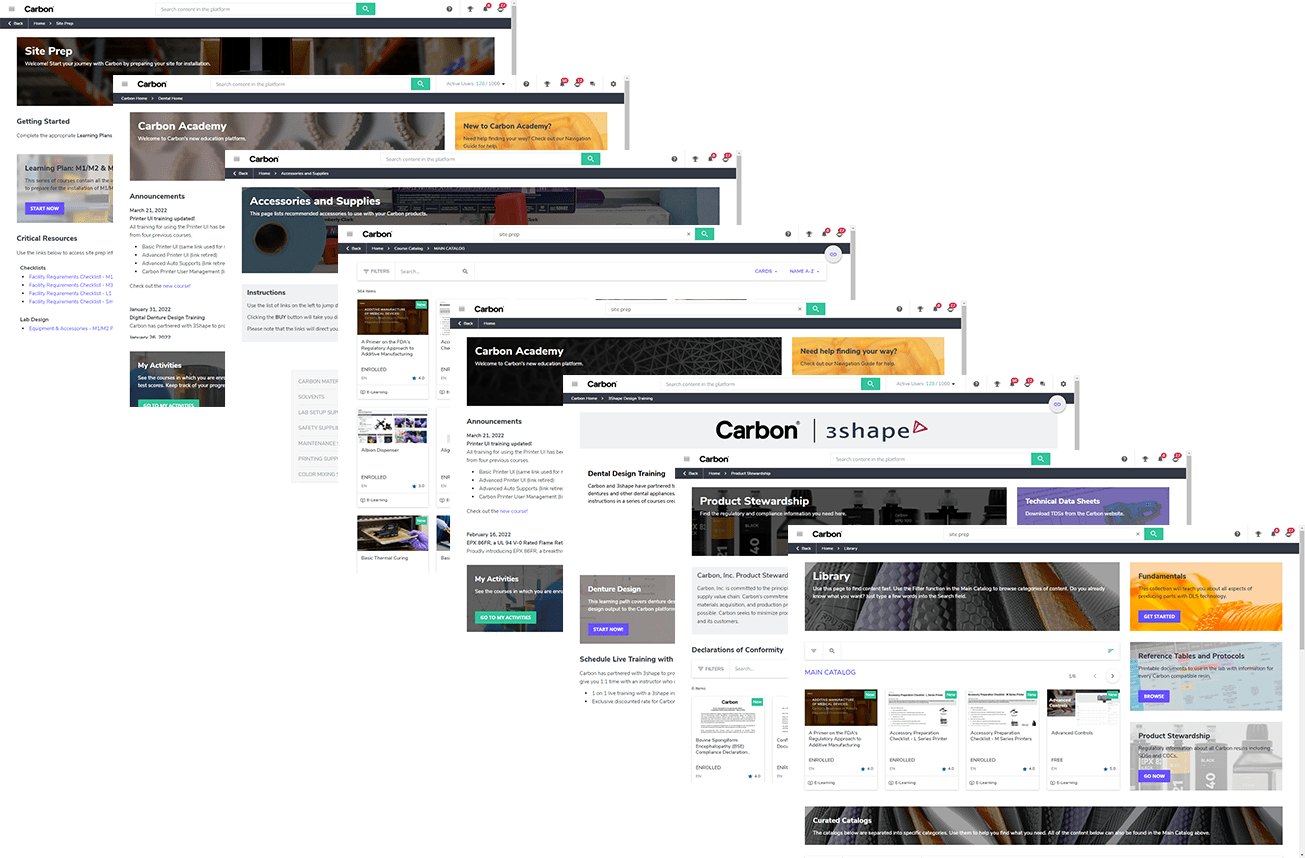 Access to Academy content is included with your subscription – for any number of users!
Over 100 courses available
Over 200 printable handouts
Dozens of hands-on videos demonstrate proper technique
Tests and quizzes help your team focus on key points and retain knowledge
Dental specific site available for oral health customers
More than manuals… Our content is created to make you successful
Carbon Academy is much more than a few technical manuals. We teach you how to print, care for your printers, design parts, and much more! Need a little help remembering how to clean a cassette? Brush up with the Cassette Care course, then download the printable handout you can use in the lab. Are you designing a part for DLS™ production? Read through the DLS™ Design Guidelines to learn about feature sizes, part orientation, and more.
Structured Learning
Carbon Academy helps guide you through our process by offering dozens of learning plans. These are groups of courses that are organized to help you learn about a particular topic.
Just starting out?
Check out Carbon 101: Foundation with information on safety, resin storage, printer operation, and cassette care.
Need more advanced help?
Go to Carbon 301: Design & Digital Prep to learn about proper part orientation and supporting as well as the Carbon Design Engine lattice software.
We Speak Your Language
Don't speak English? Dozens of our most used downloadable handouts are translated into other languages: German and Spanish translations are available now with Simplified Chinese, French, Italian and Japanese on the way.
Of course, all of our courses can be automatically translated in the browser. Find out how: