"When designing a Mirror saddle you have more of an X-Acto blade [with Design Engine]. You can get really precise." Emma Boucher Saddles Product Manager, Specialized
"With Carbon's release of software version 1.40, we experienced print time reduction by 15% to 25%, which shows Carbon's commitment to increasing throughput and reducing costs for production applications for partners." Lauren Good Sea Air Space Machining & Molding, TTH
"What's exciting to us is the innovation that Carbon's working on to make things more economical, make things work faster, use less resin." Jeff Lowthorp VP of Business Development, Argen
Meet Carbon's Software
Create your next breakthrough product with Carbon's software tools. Customize your product, generate multi-zonal lattices, optimize topology, prepare efficient prints, and manage your printing process.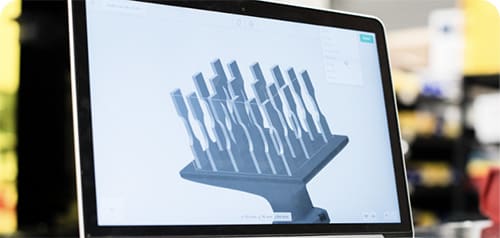 Design Engine
Carbon Design Engine empowers designers to make precisely tuned, high-performance products. Design Engine can help you find the right design to meet mechanical, performance, and aesthetic requirements.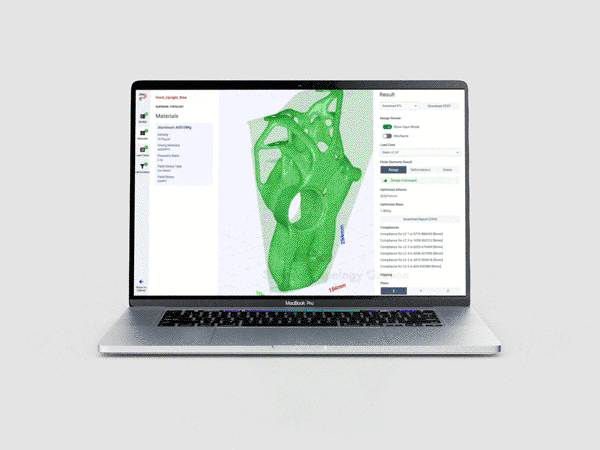 CogniCAD
CogniCAD refines your design by optimizing the topology and improving manufacturability and structural integrity using inspection data, saving you time and money.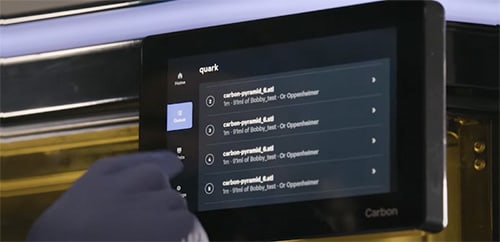 Printer Operating System
Carbon's Printer OS suite gives you the tools you need to prepare prints for automation, maximum efficiency, operate your printers, and run production.