Dandy and the M3 Max
Hear Sam Wainwright, head of R&D at Dandy, talk about using the new M3 Max for model production.
Great Orthodontic Appliances Start With Great Models
The Carbon M-series printers and DPR 10 material for production models satisfy all the needs of a high-production orthodontic lab.


Accuracy and Consistency
Carbon orthodontic model accuracy averages 96% of the surface within +/- 100 microns, eliminating the need for recurring calibrations by users.

Best-in-Class Part Costs
The Carbon M-series printers are simple and efficient to operate, offering higher yields, greater throughput, and streamlined digital workflows, which results in competitive part costs and a compelling return on investment.

Improved Patient Outcomes
Consistent accuracy across the entire build platform and exceptional material properties ensure your models perform and yield effective appliances for patients.
A Platform for Success You Can Count On
In the high-volume, tight turnaround environment of orthodontic labs, the importance of having a reliable and dependable manufacturing process cannot be overstated. With industry-leading reliability, advanced remote monitoring capabilities, and real-time customer support via an integrated service package, there is no better 3D printing solution than Carbon.



"Running a lab is stressful enough, and one thing I don't want to stress about is printing. That's why I choose Carbon."
Lance Dowdle, Excel Orthodontics Inc.
Fast and Efficient Workflow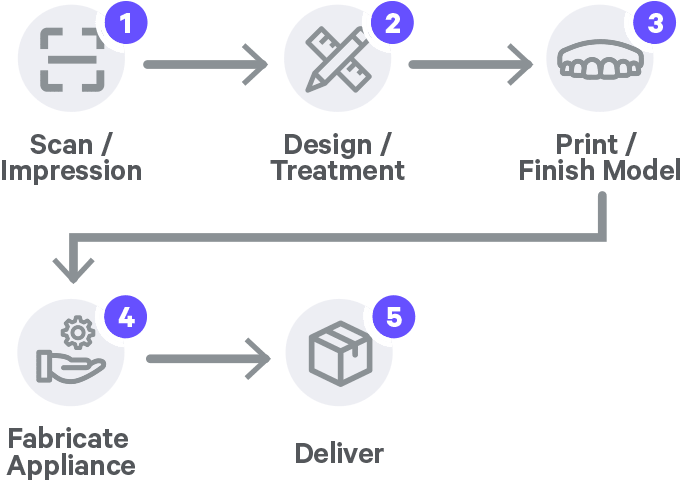 IN ONE WORK DAY (10 HR SHIFT)
M2 throughput approximations:
42
Solid Full Palate Orthodontic Models
100
Solid Clear Aligner Models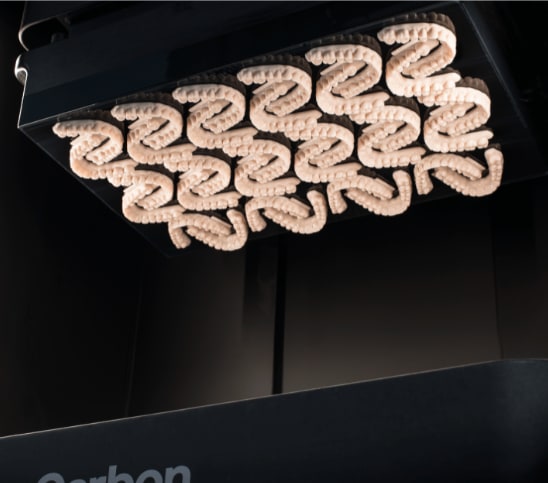 Scale Clear Aligner Production with the L1
Labs producing higher volumes of clear aligner models may be a good fit for Carbon's L1 production solution. A single L1 printer can produce 800–1000 clear aligner models per day.
Expand Your Lab's Production Capabilities
With Carbon, you can seamlessly change between materials and produce multiple applications on the same printer. Thanks to our growing portfolio of best-in-class 3D printing materials, you can produce splints, night guards, bleaching trays, and indirect bonding trays on the Carbon platform.