Making Industrial Drone Flight Possible with Digital Aerolus
---
Key Takeaways:
Digital Aerolus worked with Fast Radius to find innovative solutions for various parts of its Aertos 130IR drone
The housings on the drone provided a unique challenge because they needed to be transparent enough to diffuse light without revealing the hardware beneath
Fast Radius used LOCTITE® 3D IND405 to print the parts on the Carbon L1, a new large-format 3D printer
---
Digital Aerolus, an autonomous technology company based in Lenexa, Kansas, needed to manufacture next-generation confined-space drones/unmanned aerial vehicles (UAV) and a new ground control unit (GCU). With Fast Radius, they found a long-term production partner dedicated to making more efficient products and finding innovative new solutions while still meeting their aggressive schedule.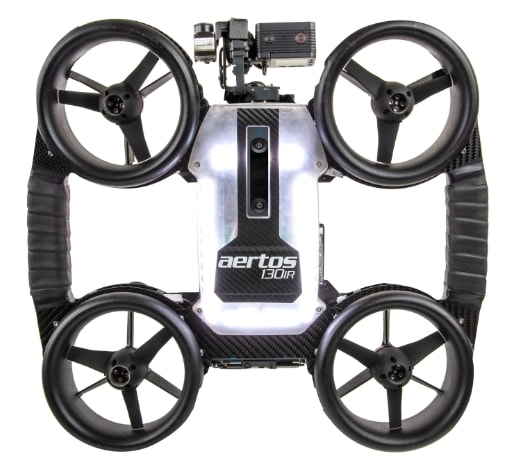 CHALLENGE:
Manufacturing Rugged, Autonomous Commercial Drones With Cutting-Edge Technology
Digital Aerolus first came to Fast Radius needing two 3D printed parts for the Aertos 120, a drone that operates in confined spaces such as inside pipes, nuclear reactors, chimneys, and mines.
Pleased with their first collaboration, Digital Aerolus approached Fast Radius to produce 50 functional prototypes of a ground control unit (GCU) for their new family of autonomous industrial platforms, including the flagship Aertos 130IR. Fast Radius helped Digital Aerolus find the right technology for each part and adjusted designs for manufacturability. As a multi-process manufacturing partner, Fast Radius also handled production for almost every mechanical component in the GCU. They managed manufacturing across cast urethane, CNC machining, and 3D printing technologies including the Carbon Digital Light Synthesis™ (Carbon DLS™) process in conjunction with a variety of texturing and graphics processes.
After working together to find innovative solutions for many parts of the Aertos 130IR, the partnership between Fast Radius and Digital Aerolus is expanding to include newer platform models. Fast Radius has become a one-stop-shop for Digital Aerolus, helping them optimize parts for multiple processes and scale products from prototyping to production.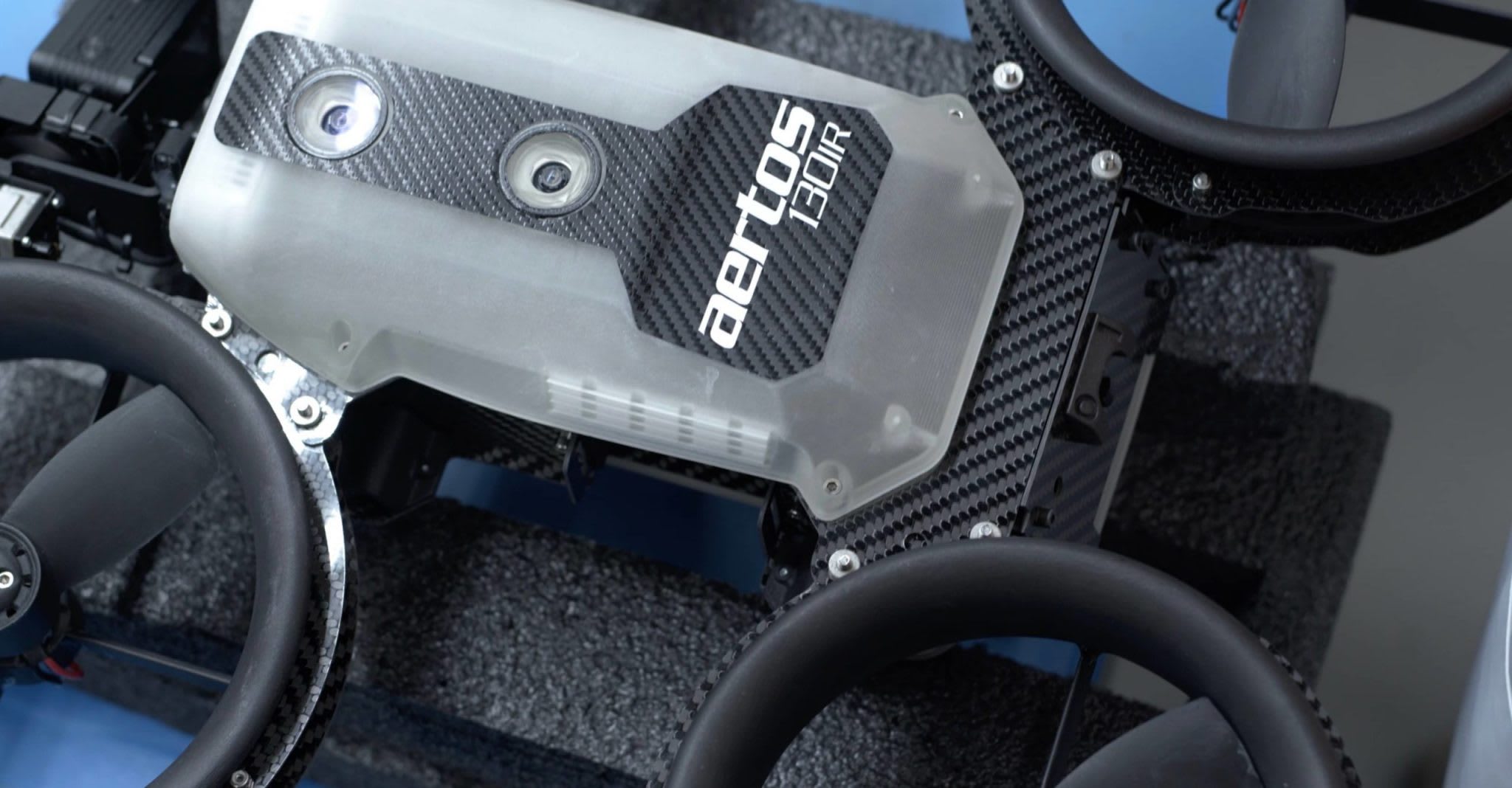 "We make the most advanced drones in the world, with hundreds of computer processing elements and dozens of sensors—all enabled by cutting-edge AI, control systems, and software. Our customers expect extraordinary performance, and we expect the same from our partners. Fast Radius consistently delivers the precision, proactive solutions, rapid results, and professionalism we need to keep manufacturing exceptional products."
Jeff AlholmCEO and Co-founder, Digital Aerolus
SOLUTION:
Cutting Edge Technology
Digital Aerolus had a unique challenge with the housings on the top and bottom of the drone that needed to be transparent enough to diffuse light without revealing the hardware beneath. Fast Radius suggested LOCTITE 3D IND405, a new material for the Carbon DLS process that hadn't been introduced to the market yet. With its adjustable level of transparency and custom digital texturing options, LOCTITE 3D IND405 proved perfect for the part. These parts were also some of the first Fast Radius printed on the Carbon L1, a new large-format 3D printer. The large build volume on the L1 allowed Fast Radius to print the part as one single piece, which they wouldn't have been able to do with a smaller printer.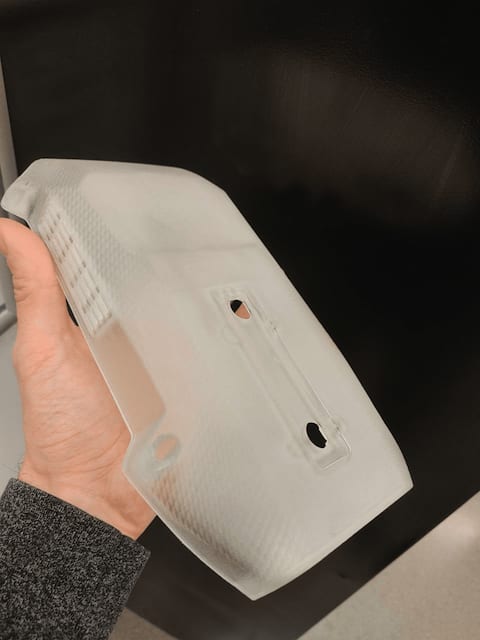 RESULTS:
A Partnership Helping Innovation Take Flight
Fast Radius produced a total of 117 parts for the Aertos 130IR drone and GCU, using six different manufacturing processes total, including the Carbon DLS process. The Carbon L1 printer's ability to manufacture large parts enabled Fast Radius to produce more parts on the drone with additive technology. Producing these parts with Carbon also allowed Fast Radius to improve part performance, as Carbon's material portfolio offers a wide range of unique material characteristics.
Following the success of this project, Fast Radius is eager to explore more ways to push the limits of what is possible with its fleet of Carbon M2 and L1 printers.
3D as It's Meant to Be
Interested in learning how the Carbon DLS process can speed up your product development? Reach out to Carbon Featured production partner Fast Radius here.