3D Printed Dentures: Your Path to Success
On demand (Originally aired earlier)
Join Dr. Alexander Bendayan as he will present the complete workflow for 3D Printed Dentures from planning to execution, with all the necessary software, materials and equipment required to fabricate 3D Printed Digital Complete Dentures. After sharing his knowledge and experience in the area of digital dentistry and removable complete denture prostheses, Dr. Bendayan will demonstrate the complete workflow for fabrication of 3D printed denture bases and carded teeth designed specifically for this workflow. The participants will be presented with robust biomaterials research data that tested for accuracy, fracture resistance, wear and shear bond strength based on internationally recognized ISO standards.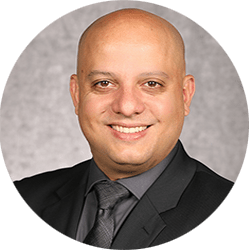 Case Study: Vitamix
See how Vitamix and TTH, a Carbon partner, worked with Carbon to streamline producing a critical component.
Improving Heat Transfer
See how Carbon Production Network Partner Fast Radius is revolutionizing the antiquated design of heat exchangers.