Clinically Mastering The Digital Denture Workflow
On demand (Originally aired on May 26, 2020)
Our panel of industry leaders will share information about digital doctor workflow processes that will assist dentists in treating edentulous patients. During the webinar, attendees will learn about case selection criteria and how to effectively treatment plan a denture patient.  Additionally our panel will share tips on records taking and how to reduce appointments to increase chair time profitability.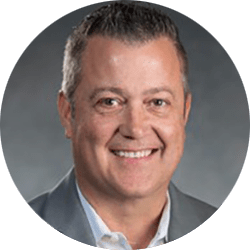 Case Study: Vitamix
See how Vitamix and TTH, a Carbon partner, worked with Carbon to streamline producing a critical component.
Improving Heat Transfer
See how Carbon Production Network Partner Fast Radius is revolutionizing the antiquated design of heat exchangers.