Carbon Platform Improvements:

November 2022

Carbon is the idea-to-production platform, helping you at every stage of digital product development and manufacturing. We are excited to share some of our latest innovations now available to you.
---
Expanded Range of Functional Materials
At Formnext 2022, we announced the addition of three new resins to the Carbon material library: Carbon EPU 43 and EPU 45, and Henkel Loctite® IND147™. These resins are now available to all Carbon customers and are validated for use on all Carbon platforms. More details below.
Carbon EPU 43 and EPU 45
EPU 43 and EPU 45 are two new damping elastomers now available on the Carbon idea-to-production platform. They offer exciting new opportunities for breakthrough products in impact protection, like padding, gloves, and helmets. Each material provides even greater control for performance optimization with different applications.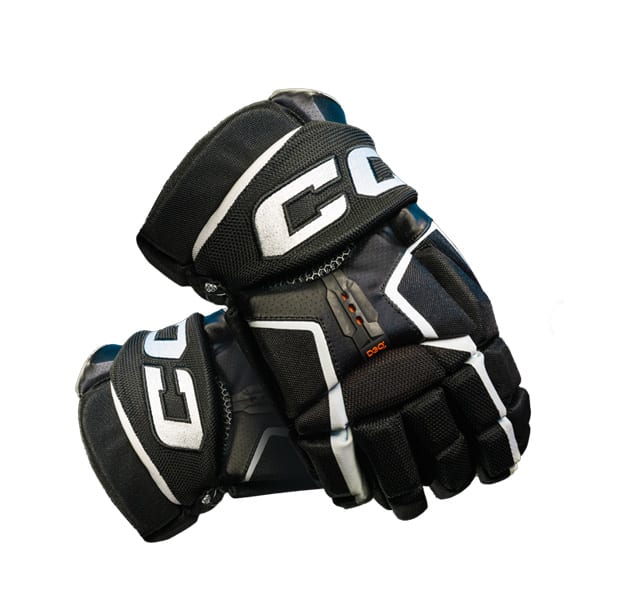 EPU 43 is soft while offering good damping performance and excellent durability under high-cycle flexing, making it suitable for applications like comfort padding for sports and safety gloves.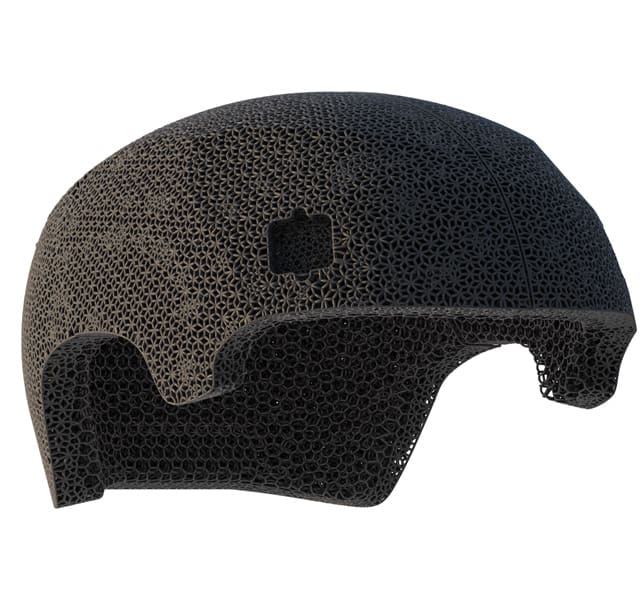 EPU 45 is a strain rate sensitive material that stiffens to absorb energy at higher impact rates. It offers exceptional damping performance and printability, making it ideal for applications like impact helmet liner, seating cushioning, and more.
EPU 43 and EPU 45 are available now in North America, Europe, and China. Both are available starting in 19-L package sizes with high-volume production workflows. EPU 45 will be available in 5-L samples to support mid-volume production workflows. Purchase by submitting a PO to orders@carbon3d.com. US customers can also purchase through Carbon's online resin shop.

Henkel Loctite® IND147 is a rigid, black resin with high stiffness, high temperature resistance, dimensional stability, and exceptional surface quality. It is a low-cost and fast alternative for producing low-pressure moldings, baking fixtures, and small components with complicated geometries used under high heat applications in industrial, consumer, and automotive markets. Additionally, because Loctite® IND147 is a one-part resin, it's easy to use with simple processing.
Loctite® IND147 is a third-party resin offered by Carbon materials partner Henkel and validated to work with the Carbon platform. Henkel and Carbon also announced the expansion of their strategic relationship to offer several new resins, which will be made available on the Carbon idea-to-production platform in 2023.
Henkel Loctite® IND147 is available now in the US and EU. It is available to purchase in 1-L or 5-L package sizes. Please see the Loctite product page for regional links.
Introducing Pac-Dent Rodin™ Bite Tray Material
Meet the newest addition to Carbon's dental material portfolio: Pac-Dent Rodin Bite Tray, now fully validated and available to all Carbon customers. Rodin Bite Tray is a high strength, economically priced material for printing custom full and quadrant maxillary and mandibular arch impression bite trays for use with PVS, VPS, and alginate impression material systems. Print a dozen bite trays in approximately 90 minutes, with a material cost of roughly $3 per full arch tray.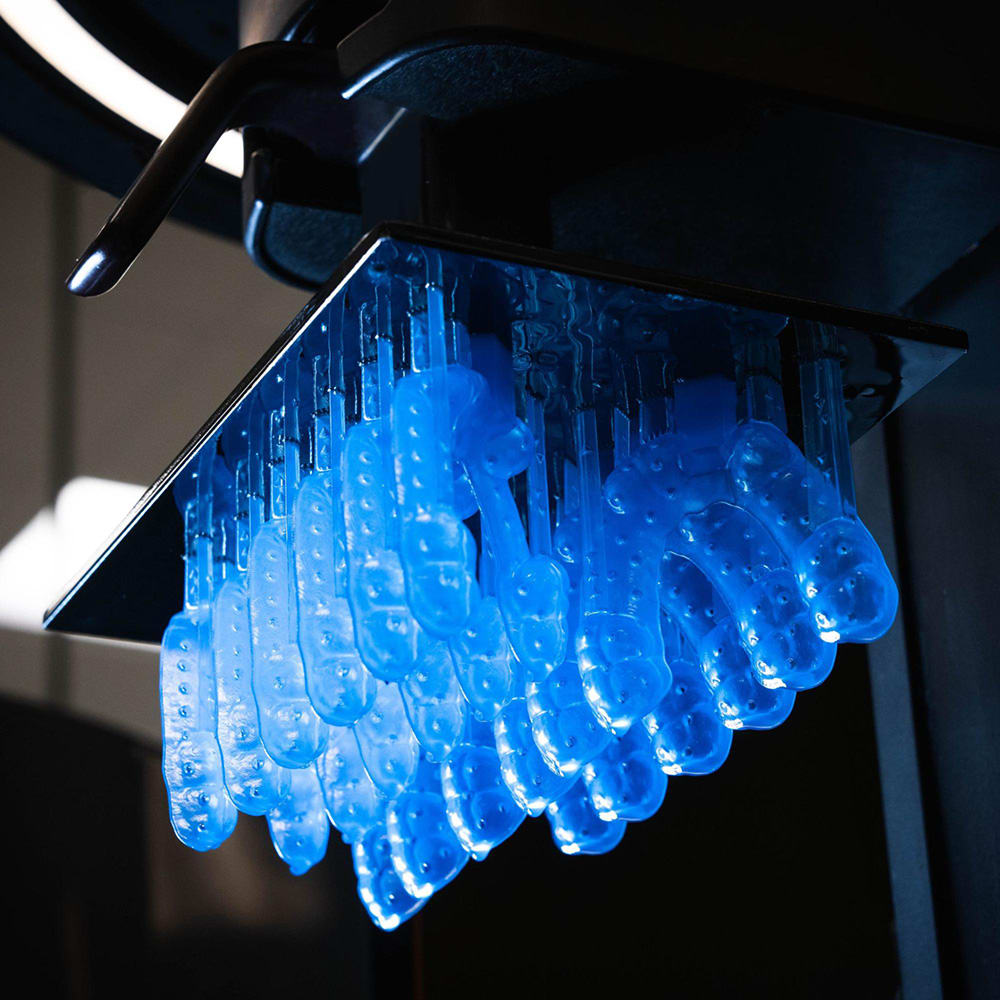 Improved Efficiency
Ease design workflow challenges with strut lattice editing
Available now for Carbon Design Engine™ Standard and Pro is a new way to manually fine-tune your strut lattices. After a strut lattice has been generated, you can select individual struts on your strut lattices to either delete or modify strut diameters.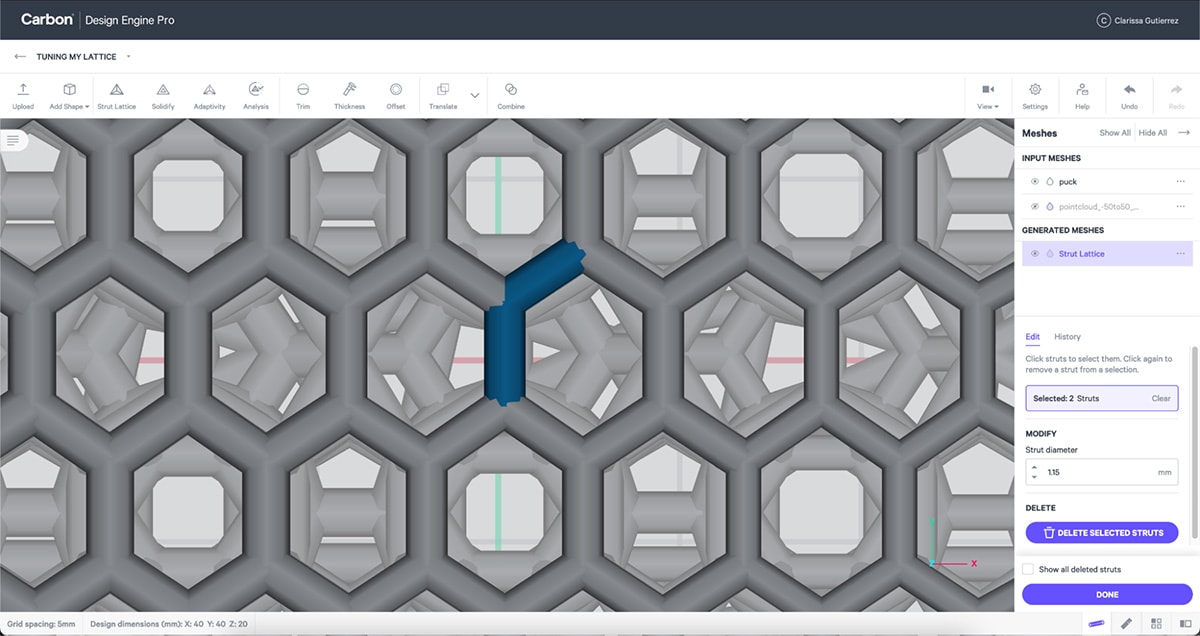 With this change, strut lattices will appear in a volumetric view by default to assist with visualizing the lattice in 3-D. This view can be toggled to view your lattice in the volumetric or polyline view and can be accessed via the bottom menu bar or using Opt/Alt+S on your keyboard. While this volumetric representation of the strut lattice more closely resembles the final design, you will still have to solidify your lattice before downloading.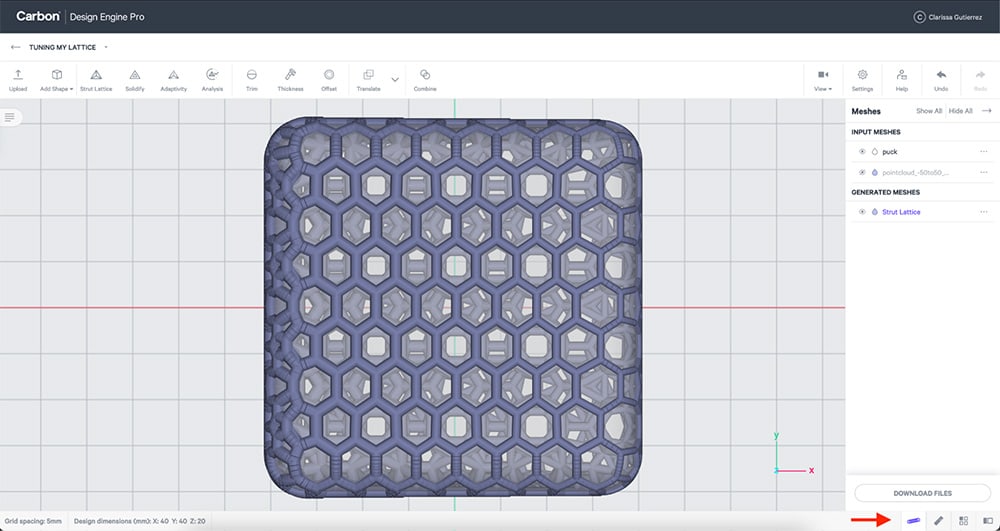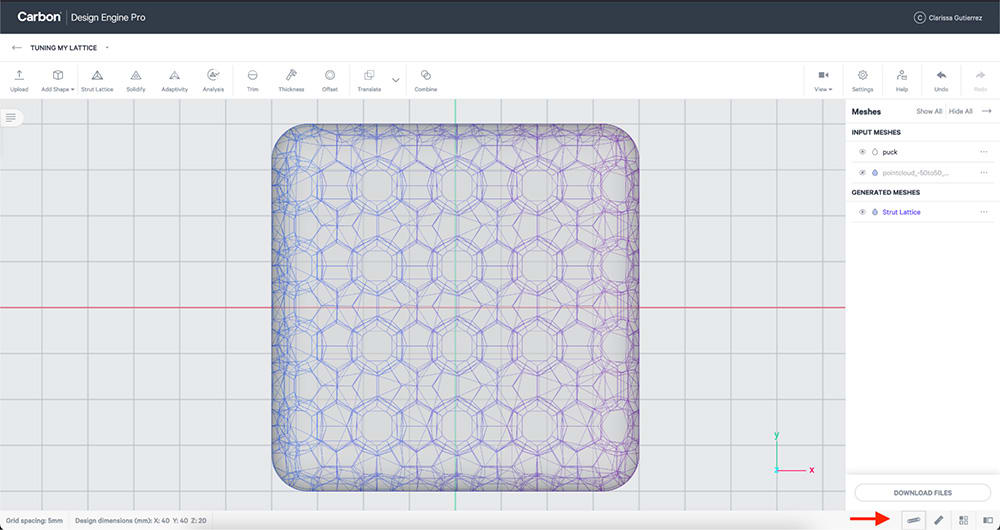 Check out how continuous over-the-air software updates have improved your printer. Software Release Notes highlight recent innovations.
See October 2022 platform improvements here.