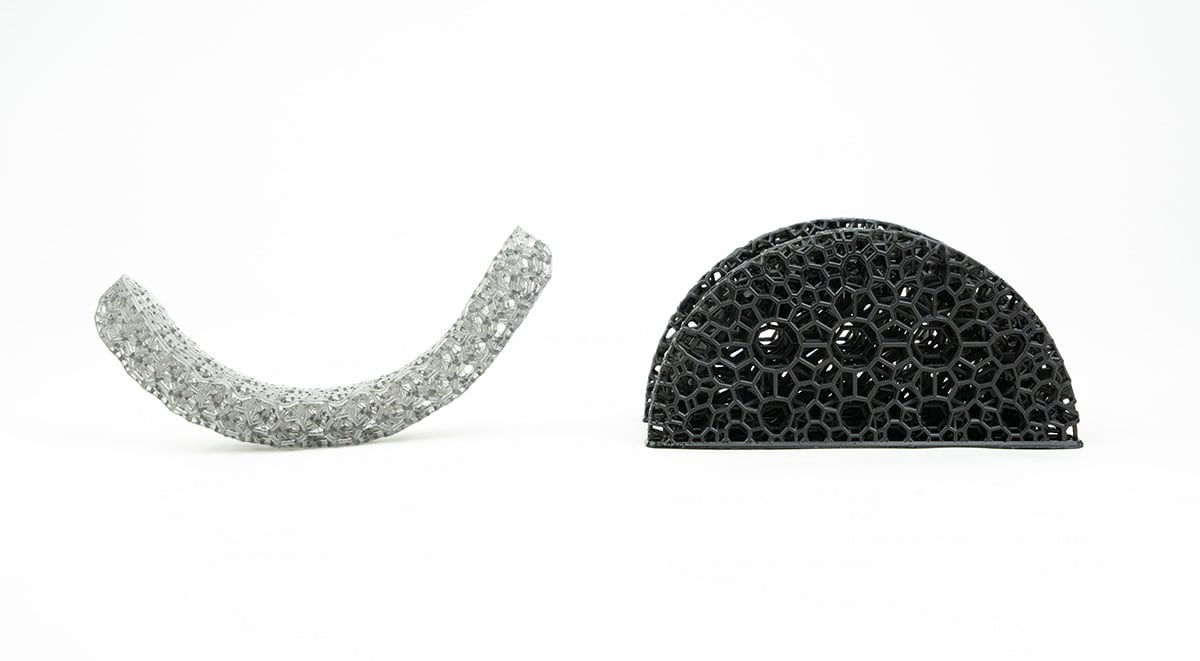 High-Temperature Resistance and Stiffness in a One-Part Resin
Loctite IND147 Black, certified for Carbon printers, is a photopolymer resin with high stiffness and high temperature resistance. IND147 is a one-part resin, which means it's easy-to-use with simple processing saving time and labor. It's a quick and easy material to print molds, fixtures, and manufacturing tools with smooth surface and accurate dimensions used under high heat applications in industry, consumer, and automotive markets.
LOCTITE® IND147 Black
Henkel
Ultimate Tensile Strength

67 MPa

10 ksi

Heat Deflection Temperature

291 °C

555.8 °F

Elongation At Break

2.4 %

Impact Strength (Notched)

14.6 J/m

0.27 ft-lb/in

Tensile Modulus

3190 MPa

463 ksi
High-Performance (PEEK, PEI, PSU, PSSU)
HIGH TEMPERATURE
IND147 has a HDT of *291°C making it ideal for molds, jigs, and high-temperature prototyping. (* value dependent on workflow)
STIFFNESS
With a tensile modulus of 3190 MPa and ultimate tensile strength of 67 MPa, this is an extremely stiff one-part resin.
QUALITY
IND147 has been validated to work on the Carbon platform with exceptional surface quality, accuracy, and repeatability.
Example Applications
These applications combine the need for high-temperature deflection and stiffness in a speedy, and simple one-part resin.
MOLDS
IND147 is ideal for high-temperature, low-pressure molds for polyurethane and silicone like this one.
BAKING FIXTURES
IND147 can be used high-temperature baking fixtures like this one to keep a part in a certain position during a bake.