L1 3D Printer
Revolutionary large format 3D printing with industry-leading materials
The L1 Printer
Consistent high-volume production and larger parts
The L1 printer is a proven tool for product designers, engineers, and manufacturers who need to consistently produce large parts or many smaller parts. Offering over 1,000 cm² of build area, the L1 printer produces large parts in single prints, or many small parts for high-throughput production.
---
Accelerate time-to-market
Produce functional prototypes quickly, then move to high-volume production on the same system.
Proven with millions of parts
The L1 is making history in additive manufacturing, scaling production to the millions of parts for companies like adidas, Specialized, and Riddell. Additionally, dental labs are utilizing the L1 printer to quickly ramp up clear-aligner model production. Learn more about what customers have to say here.
XY, Z resolution
160 µm, 100 µm
Layer thickness
Layerless, isotropic parts
General Accuracy *
Up to ±0.003 in + 0.001 in per in dimension size
Up to ±70 μm + 1 μm per mm dimension size
Production Repeatability *
Up to ±0.002 in
Up to ±40 μm
Build volume
15.7 x 9.8 x 18.1 in
400 x 250 x 460 mm
* For more information about accuracy, please refer to this blog post.
---
adidas: Futurecraft 4D Midsole
Specialized: S-Works Power Saddle with Mirror
Riddell: SpeedFlex Precision Diamond Helmet
CCM: Super Tacks X with NEST Tech Helmet Liner
CCM: Super Tacks X with NEST Tech Helmet
CCM: Super Tacks X with NEST Tech Helmet
adidas: Futurecraft 4D Midsole
fizik: Adaptive Bicycle Saddle
Dental Thermoforming Models
Riddell: SpeedFlex Precision Diamond Helmet Liner
Riddell: SpeedFlex Precision Diamond Helmet Liner
Excellent Real-World Performance with Every Part
The L1 Printer is a consistent, reliable printing platform that brings 3D printed production parts like these to life.
"At OECHSLER, we believe that fast, flexible solutions are the future for our industry, including high-volume serial production. As we push the capabilities of 3D printing and Carbon's technology, we're redefining the limits of how fast and flexible we can be."
Adam Jones Vice President of Operations at OECHSLER Motion
Cutting-Edge Design Powered by Advanced Software
Use Familiar Tools
Carbon 3D printers support STL files. Use standard CAD tools to generate your design, then upload your STL into Carbon's print planning tool.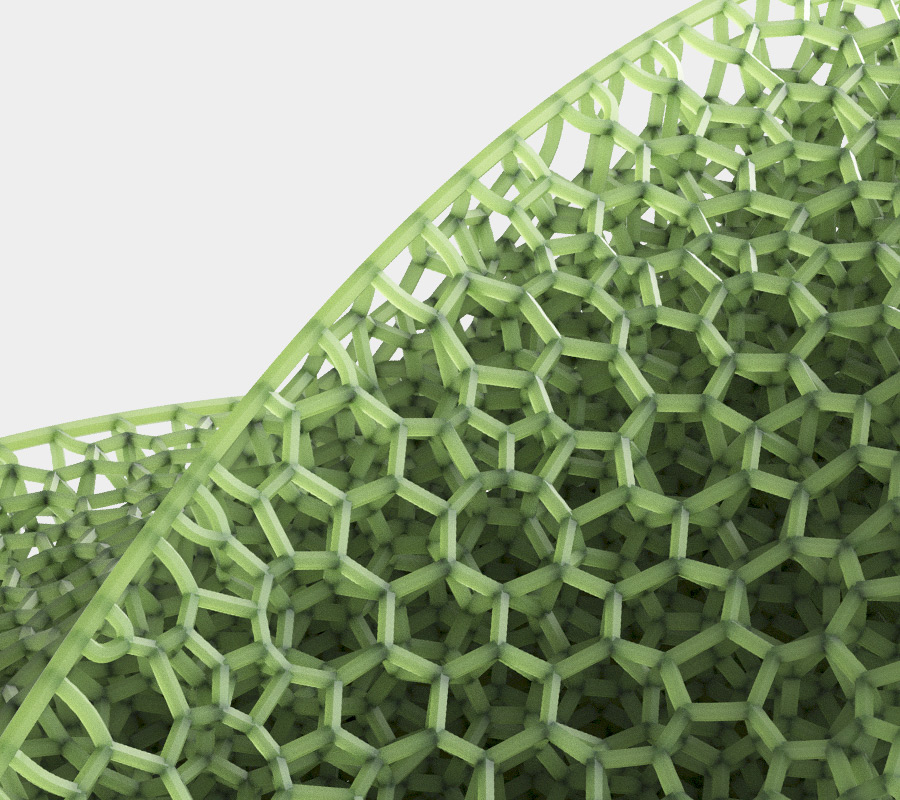 Lattice Design
Carbon's Design Engine software helps customers generate the perfect lattice to fit desired form, mechanical response, and durability requirements.
Surface Textures
There's no need for a complicated pipeline of third-party tools. Add branded, aesthetic, or functional textures to your parts, all from within Carbon software.
Save Time and Improve Quality with Automated Print Preparation
Auto Layout
Save time when preparing builds with multiple parts by using Carbon's auto layout feature.
Advanced Auto Supports
Advanced auto supports save time and ensure high-quality results by offering a reliable, FEA-backed strategy for supporting parts during printing.
Boost Efficiency with Print Analytics
Manufacture at Scale
Because every machine is connected, Carbon's entire workflow can be logged, monitored, and reviewed through tools and dashboards that  to offer deep insights into fleet performance and utilization.
Fleet Management Dashboard
Review production data and manage a fleet of devices in real-time from one dashboard. Queue new projects seamlessly.
Part Traceability
Preserve a part's entire history—from CAD file, to design, to print—in one digital record. Streamline quality assurance with embedded unique part identifiers to quickly review a part's history.
Better Operations with Connected Hardware
Over-the-Air Software Updates
Carbon's 3D printers constantly get better, even after they're installed. Regular software updates improve every aspect of the Carbon DLS™ process, offering improved user experience, faster and more accurate prints, and more sophisticated process management.
Real-time Status and Control
Monitor and manage printer and parts at every stage of the printing process wherever you are, regardless of whether you have one or hundreds of Carbon 3D printers.
Accelerated Customer Support
Carbon's customer support team can identify and troubleshoot printer issues remotely without interrupting business operations. Data-backed predictive maintenance through real-time alerts inform customers about issues that might impact production.