"Carbon has been a great open-source partner since we began creating high-performance footwear together in 2017. All of us at adidas are proud to help people who desperately need these face shields to endure the crisis."

Marco Kormann Director of Platform Innovation, adidas Future
Pivoting from Midsoles to Personal Protective Equipment
In 2017, Marco led the effort to launch the iconic adidas Futurecraft 4D midsole, now available on all adidas 4D shoes. Using that same futuristic mindset, Marco worked with Carbon to design an innovative, new face shield that could be produced rapidly to help in addressing Personal Protective Equipment (PPE) shortages faced by healthcare workers on the frontlines of the COVID-19 pandemic. By employing Carbon's Lattice Engine software, production was optimized through a unique lattice design that reduces the amount of EPU 41 material needed for each print, which means adidas can donate even more face shields to healthcare workers.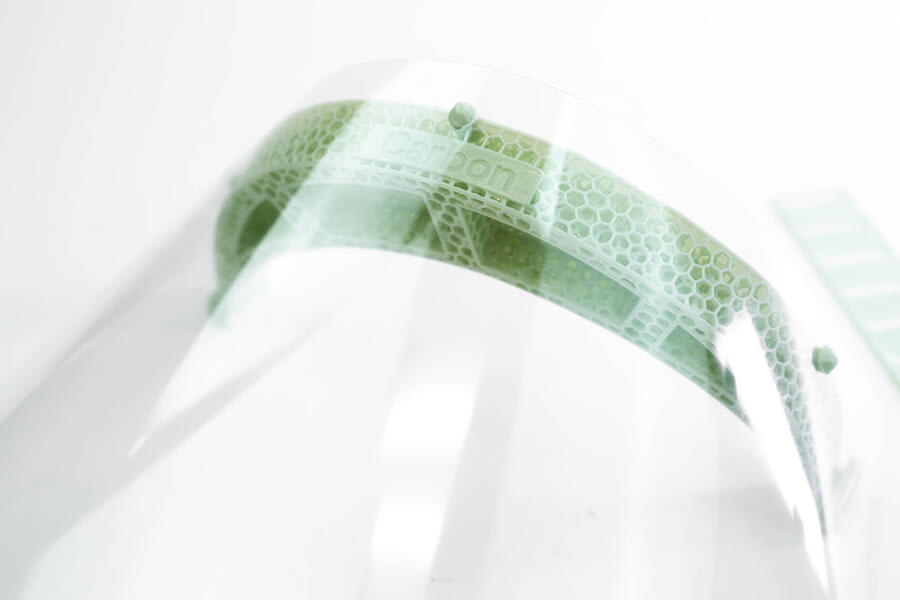 Ask An Additive Expert
In this episode, Carbon explores how 3D printing adds value in the design cycle through accelerated product development, functional prototyping, and predictable, consistent production.
Producing 3D Printed Face Shields
To quickly scale up production of these face shields around the globe, Carbon made face shield designs and production instructions open-source to the public so that other additive manufacturers around the world could help produce face shields for their local areas.