How to Grow Your Dental Lab with 3D Printing
Carbon is the 3D printing solution helping many labs cost effectively scale-up and grow their businesses. If your lab is faced with staffing challenges or keeping up with demand, then now is the time to consider an industrial printer solution to improve your bottom line.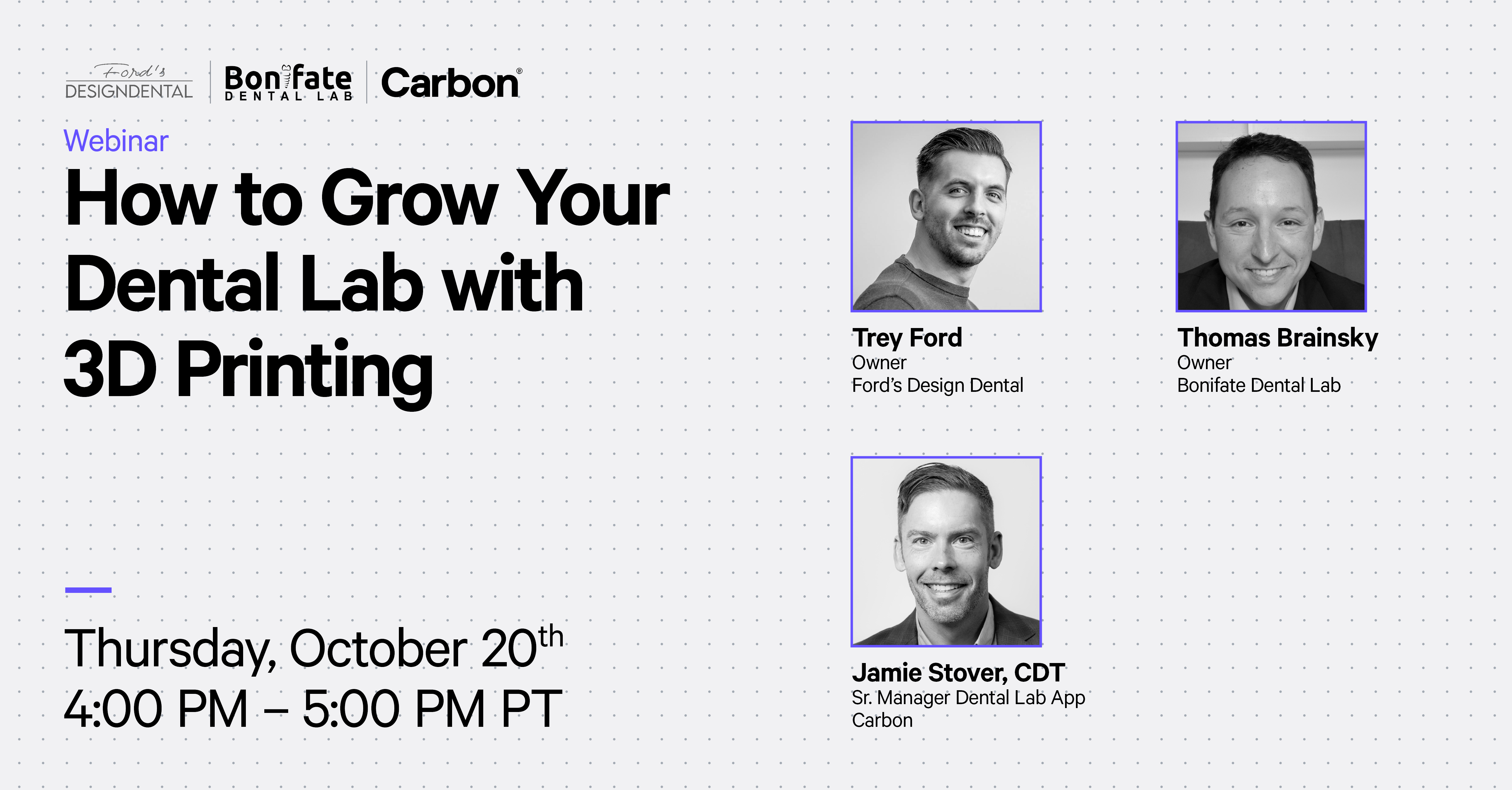 Join us for a discussion with two lab owners, Thomas Brainsky of Bonifate Dental Lab and Trey Ford of Ford's Dental Design, who once believed Carbon was out of reach for their needs. But since adding Carbon printers, their businesses have grown along with streamlined production. Find out why these owners chose Carbon and about the positive impact on their businesses, including a live Q&A session where you can ask them your questions directly.
Learning objectives:
Why Carbon makes sense for your business
The best products to move to 3D printing
How to calculate your ROI
How to transition your technicians to digital production
How to educate your dentists clients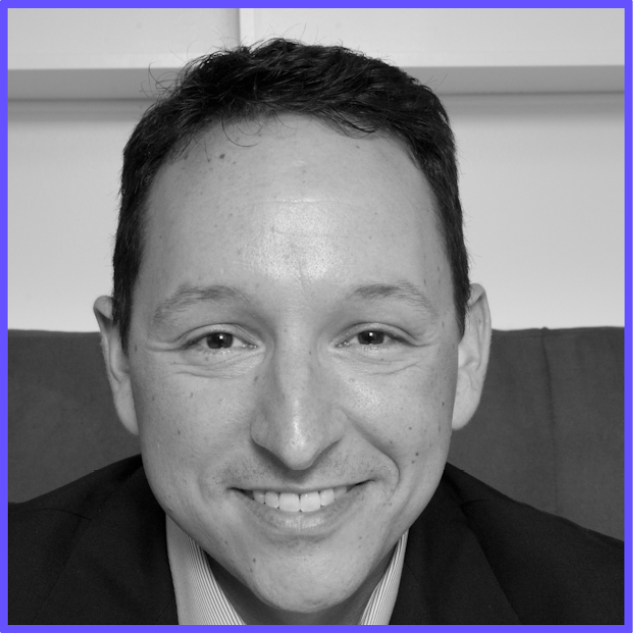 Thomas's background is in commercial aviation, a career he began in 1997. In 2007, he left his job where he was in charge of worldwide charter operations for a major U.S. airline and purchased two dental labs with his wife, Sheri as a means of earning a living for his family while providing a service that truly benefits those who need the quality dental restorations a dental lab provides. Today, he and Sheri operate Bonifate Dental Lab.  Since entering the dental lab industry 10 years ago, he's maintained a constant focus on utilizing and improving manufacturing and doing so with a heavy bias towards the use of CAD/CAM equipment and software.
Thomas is  also a licensed private pilot. With whatever free time he manages to get, he loves flying, playing golf, grilling, and enjoying time with family, and friends.fds
Trey Ford is a 2nd generation lab owner with the privilege of working side by side with my father.  From 1986-2012 they were primarily a fixed lab until they expanded into removables in 2013.  In 2016 they  started experimenting with digital workflows for removables and in   2019 were shown a sample of the soon to launch Lucitone Digital Print and realized immediately that the next logical step for our lab was to get a Carbon and begin offering these dentures.  As a small lab of 4 at the time it was a big decision but we were confident in the printer and material.  Since then our business has nearly tripled in revenue due to the successful launch of our digital dentures and other digital removable products.  We continue to look for other ways to move from analog to digital with the goal of being 100% digital in our production.  We are in the process of building a brand new state of the art facility and are excited about the growth to come.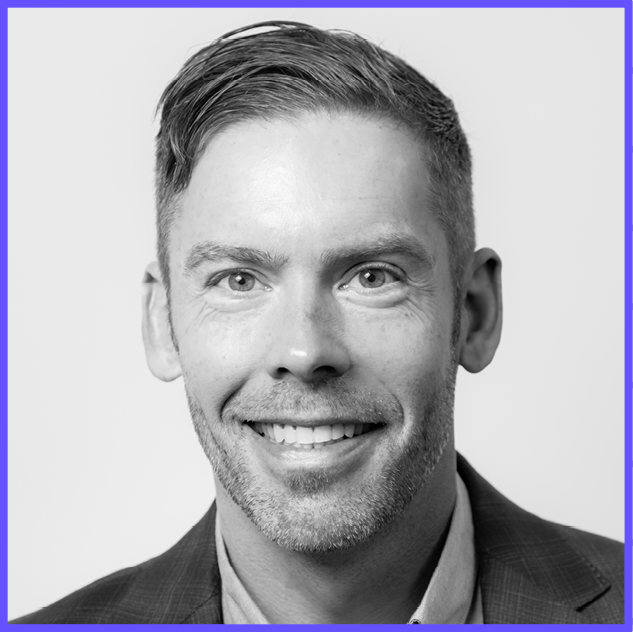 Jamie Stover, CDT is the Senior Manager of Dental Lab Applications at Carbon.  Previously Jamie was Chief Operating Officer of Ziemek Laboratories and has been a dental laboratory technician for over 21 years. In his role at Carbon Jamie is a consultant for labs and dentists on streamlining production with the digital workflow and implementing strategies for business growth and utilization of new applications.
Jamie is a member of several professional organizations including: The Dental Technician Alliance of the American College of Prosthodontists, the NADL Business Management Committee, and is a trustee on the NationalBoard for Certification for Dental Lab Technicians, among others.
Contact Information:
 1-360-789-6026