The Business Transition from Analog to Digital Dentures
On demand (Originally aired on May 12, 2020)
Presented by Rob Laizure Jr. from our partner Full Contour Design Services. Rob interviews Iain McFarlane, CDT and Jamie Stover, CDT to talk about the business transition from analog to digital dentures. The focus is on product positioning, clinical marketing, and transitioning your lab team from analog to digital workflows followed by a live Q&A. Together, Rob, Iain and Jamie will be drawing from real world experiences as they discuss the critical, but often overlooked, aspects of the successful integration of digital dentures.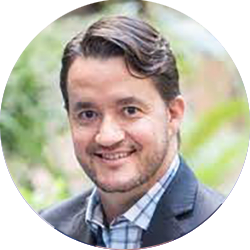 Case Study: Vitamix
See how Vitamix and TTH, a Carbon partner, worked with Carbon to streamline producing a critical component.
Improving Heat Transfer
See how Carbon Production Network Partner Fast Radius is revolutionizing the antiquated design of heat exchangers.