Discover the power of additive manufacturing with a part made by Carbon's 3d printers.
Whether your goal is rapid prototyping, low-volume production of custom 3d printed parts,  or you want to compare the results  of the Carbon Digital Light Synthesis™ printing process with traditional plastic parts made with injection molding or other 3d printing technologies like sla or sls, the best way to see the potential of Carbon is to get your part made.
Discover a manufacturing process that produces high-quality parts and functional prototypes with exceptional surface finish and durability while reducing lead times and eliminating the need to for extensive tooling costs normally associated with product development.
Our Carbon solutions team and partners will also be more than happy to assist you in determining what 3d printing material best suits your application as well as assistance with optimizing 3d cad or stl files.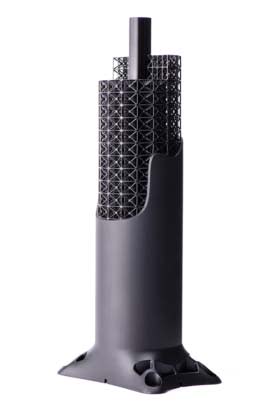 Get Your Custom Part Made
Request a Custom Built Sample Part