Oracle, a leader in computer technology from cloud engineering to database and enterprise software, has always been at the forefront of technological advancement, and innovative research in high-density servers is an active area of investigation.  Craig Stephen, Senior Vice President responsible for Oracle's research organization, Oracle Labs is charged with identifying promising new technologies that can enable the advanced R&D typical of Oracle's Labs projects.  In 2015, Craig's team had been working on a demanding design needed to incorporate micro servers to a larger network. Efficient design dictated two separate parts to provide micro server alignment, with thousands of parts per rack.  The research team needed not only a method to iterate rapidly on designs, but also a feasible way to produce many thousands of parts as quickly as possible.
"Our R&D team had designs we needed to produce at scale. Working with Carbon extended our prototyping into production quantities and qualities. We received structural parts when we needed them and in volumes to get the job done."
Craig StephenSenior Vice President, Research & Development, Oracle Labs
The company is no stranger to 3D printing and has long used several standard additive technologies for their research and design, but none of the existing technologies had yet offered a solution that could yield the high quality, repeatable results that Oracle required for their server. They needed a part that could stand up to the tough requirements.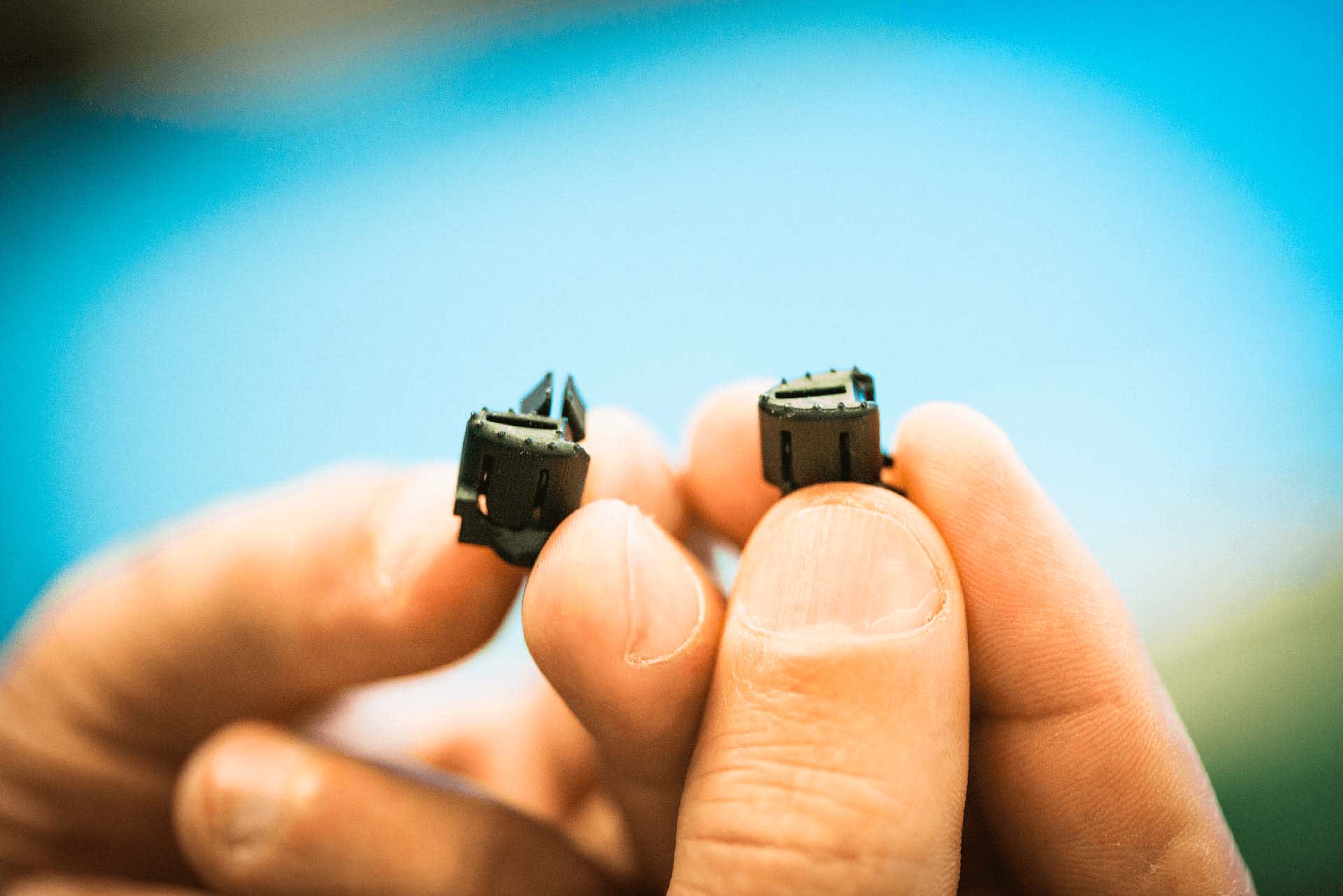 Conversations with Carbon's design team, and Carbon's Production Partner Sculpteo, yielded quick, successive iterations on the first design. After validating the approach, Oracle decided to put Carbon's CLIP technology to the test – with success proven by the ten thousand well-printed parts Sculpteo was quickly able to deliver.
"Oracle is committed to staying at the forefront of technological innovation, and Carbon's technology was just that. CLIP provided us with an excellent solution in a short time," Craig Stephen said.
Oracle had initially designed the board alignment bracket as a snap-in injection molded part, but traditional injection molding techniques would have been ineffective, as they could not produce the small parts in a timely manner, nor were they able to support functional design iterations. Conventional 3D printing had also proved a poor fit – while the technologies used may have been sufficient for prototyping, the material qualities were subpar. Oracle needed a 3D printed solution with material properties that could stand up to the test of real use in a high-density server.
"Carbon's technology and materials were superior to the alternatives available to Oracle. Our choice was about more than just optimizing cost and time," said Stephen.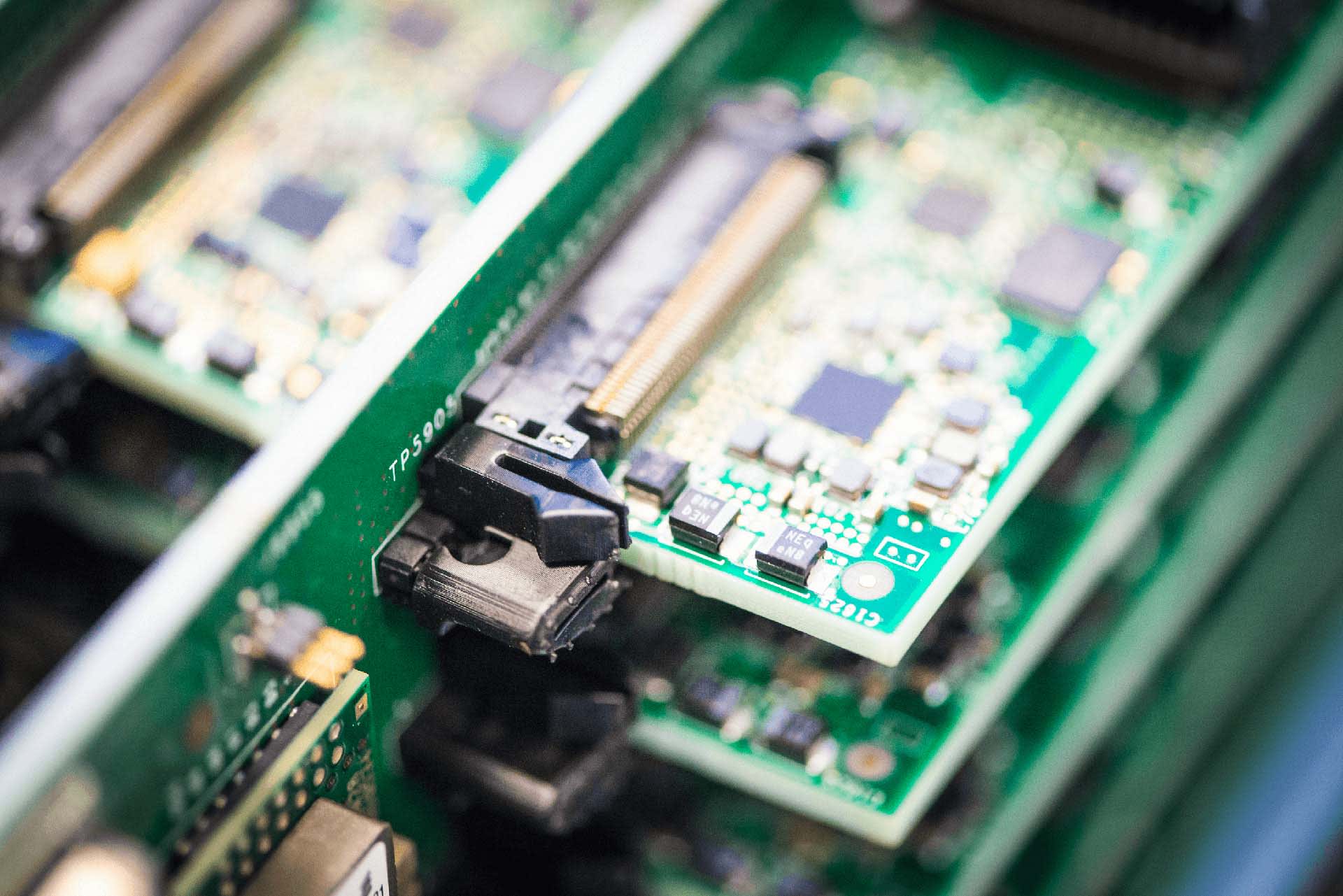 RPU 70 is the game-changing material that made the Oracle design a reality. RPU 70 (Rigid Polyurethane) is tough, stiff, and designed to deliver on the demanding requirements of consumer electronics applications. Typical SLA materials were nowhere near as durable as needed, and failed to deliver repeatable results. Carbon's RPU 70, by contrast, provided the solid isotropic properties the company is becoming known for and gave Oracle the consistency and surface quality needed for production.
Oracle required the material properties that CLIP technology provided, and in a production run of 10,000 board alignment brackets. Printing these with standard 3D technology would require months of printing, a total non-starter. Carbon's partner Sculpteo, located in Paris and San Francisco, offers cloud-based 3D printing services world-wide, was also able to leverage their substantial expertise in designing for CLIP, devising an ingenious solution to dramatically increase print speed.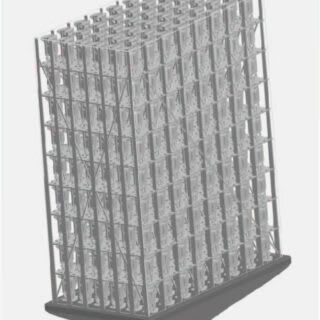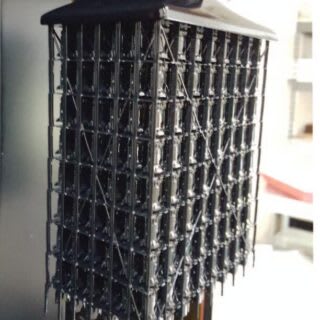 Instead of printing each part individually, Sculpteo helped design the part to be printed in a literal cube of brackets. Given that CLIP is the only additive technology to truly offer continuous resin flow during the printing process, an unmatched benefit in both speed and strength, Sculpteo's approach was limited only by how far the Z-axis could be pulled out. Sculpteo was able to deliver the 10,000 parts needed in days, instead of the expected months from other technologies.
"Instead of printing parts by inch," Craig said, "CLIP let us print parts by hour. That's game-changing."
"Oracle is thrilled to have partnered with Carbon. Not only did the part quality stand up much better than other technologies we had previously tried, but the part itself was also economical and saved us a lot of time in our fabrication process."