STATUS QUO AND CHALLENGES
BIOLASE had traditionally made parts such as the clip shown in Figure 1 using urethane casting. This traditional manufacturing method is used to make low-volume urethane polymer parts. Unlike injection molding, urethane casting uses silicone molds and does not require hard tooling. However, the turnaround time for similar urethane cast parts (Figure 1) typically can be five to eight weeks, and, although cheaper than injection molding, the parts are still expensive to make and iterate.
"While urethane casting worked in the past, the process still didn't meet our requirements for cost and manufacturing turnaround time. The speed of 3D Manufacturing with Carbon, along with a new material, gave us a high-quality part, at reasonable cost, that could be produced at scale."
Julio CelyMechanical Engineer, BIOLASE
BIOLASE is going to use thousands of these parts every year, so cost is an important consideration. To make high volumes of parts with the traditional urethane casting process, product development teams need to make (1) multiple master patterns, (2) incur tooling costs, and (3) incur set-up costs associated with the tools. These tools typically have a limited run life of 25 to 30 cast parts per tool and a 3-month shelf life. Therefore, for the new medical device product, BIOLASE was willing to explore an alternative manufacturing solution that was faster and with a lower cost of going into production.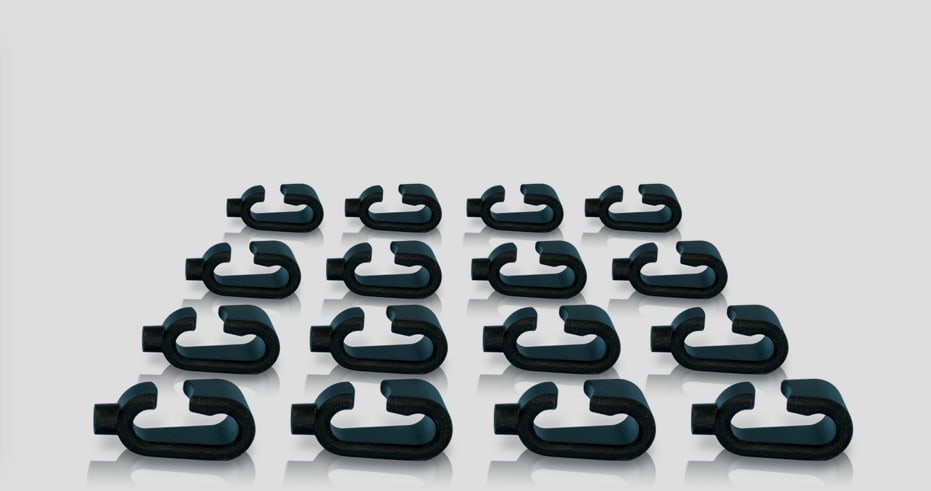 Figure 1: 3D manufactured clip used in the medical device developed by BIOLASE
THE SOLUTION
BIOLASE contracted Dinsmore Inc. to solve this turnaround and cost challenge. Leveraging their experience working with Carbon M Series 3D printers and various Carbon materials, Dinsmore decided to make the clip using Carbon's RPU material. The material was selected because it enabled the 3D manufactured part to meet form and fit requirements and to exceed the performance requirements as measured in strength and rigidity of the part.
"Our work with the BIOLASE team and Carbon's DLS technology allowed us to showcase our team's expertise in design for additive manufacturing for the medical industry. We're excited to continue to work with customers across industries and find new application opportunities for Carbon's new additive manufacturing technology and materials."
Jay DinsmoreCEO and Founder of Dinsmore, Inc.
Moreover, Dinsmore was able to produce the part and secure approval by the BIOLASE product development and quality teams within a short span of two weeks, compared to five to eight weeks typical of urethane casting. The speed of production achieved highlights the following aspects of Carbon's Digital Light Synthesis™ technology:
Ease of manufacturing using Carbon printers

Manufacturability of Carbon materials

High quality of the 3D printed parts
BIOLASE expects to save more than $10,000 per year in overall cost of production by eliminating the need for masters, tooling costs, and set-up costs associated with urethane casting.
SUMMARY
BIOLASE, in collaboration with Dinsmore, successfully replaced expensive urethane cast parts with high-quality Carbon 3D manufactured parts. The current plan of the BIOLASE team is to make thousands of these parts annually for their new medical device. Moreover, the reduction in turnaround time by ~70% will help the BIOLASE team go-to-market faster.
Send us a note at sales@carbon3d.com if you would like to leverage Carbon's Digital Light Synthesis™ technology to take new products to market faster and at lower costs compared to traditional manufacturing approaches.