Carbon Platform Improvements:

August 2022

Carbon is the idea-to-production platform, helping you at every stage of digital product development and manufacturing. We are excited to share some of our latest innovations now available to you.
---
Expanded Range of Functional Materials
Introducing KeyDenture Try In Resin
Carbon is excited to announce that KeyStone Industries® KeyDenture Try-In™ is now available for Carbon M-Series printers. KeyDenture Try-in is a high-quality 3D printing resin designed for manufacturing short-term trial dentures and is the latest innovation in digital denture material offerings by Carbon aimed to help dental labs easily transition denture production from analog to digital processes.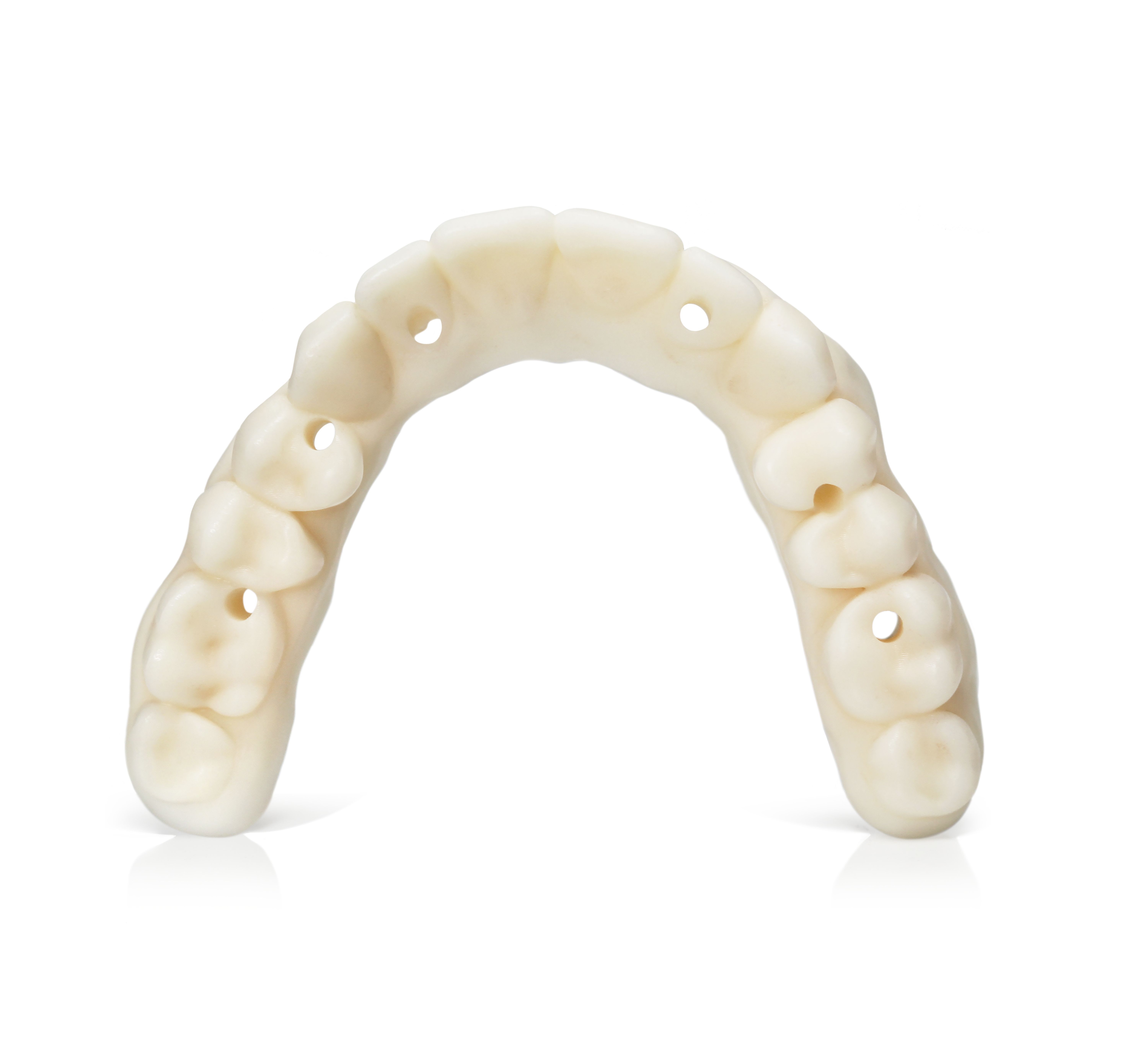 KeyDenture Try-In is a biocompatible Class I, FDA-registered resin. This cost effective solution helps keep try-in denture production costs low, translating to higher overall profits in final removable dentures. It is available in three tooth shades (A1, B1, and BL4) and is easily characterized to create natural-looking gingiva* for the trial appointment. Other KeyDenture Try-In features include the following:
Exceptional surface quality
Polishes easily to a high luster
Free of MMA, BPA, and phthalates
*Contact Keystone for more information.
For more information or to purchase KeyDenture Try In resin, click here.
More Bulk-Packaged Resins Have Started Shipping
Carbon introduced the 5-L SKUs bulk-resin packaging to support higher volume production with less package waste. RPU 70, MPU 100, EPX 82 (NA & EU), RPU 130 and EPU 41 Black in 5-L packages are available for ordering and shipping. EPX 86FR 5-L cans will be available in the near future.
Different from the cartridge packaging, the 5-L can Part A and Part B come with two separate SKUs and need to be ordered separately. To facilitate dispensing from 5-L cans, Carbon has also introduced new dispensing options. Learn more about these efficient methods and improve your productivity here:
Improved Efficiency
V.1.36 Software Release
Our latest software update, v.1.36, adds new features to enable easier build preparation, shorten development time, and improve print success. Highlights include:
Simplified auto-orientation options
New manual supports interface
Editable parameters for support structures
Fine-tuned timing mechanisms
Faster print times for EPU 41 Black
New EPU print script on L1 printers
New wash profiles for the Smart Part Washer
Simplified Auto-Orientation Options Save Time
Our popular auto-orientation tool has exited its beta phase and is now fully validated. The tool provides up to three suggested orientation options to help you reduce preparation time and improve print success:
Recommended Orientation: This option delivers our top recommendation for a successful print with balanced consideration of key factors such as a part's cross-sections, resin flow distance, unvented volumes, overhangs, islands, and z-height.
Easier to Support: This option prioritizes parts that are more self-supporting. You may find that this option results in a part that is easier to support in order to achieve print success.
Reduce Z-Height: This option offers a lower Z-height orientation to reduce printing time while maintaining other factors for a successful print.
The auto-orientation tool is not validated for dental applications.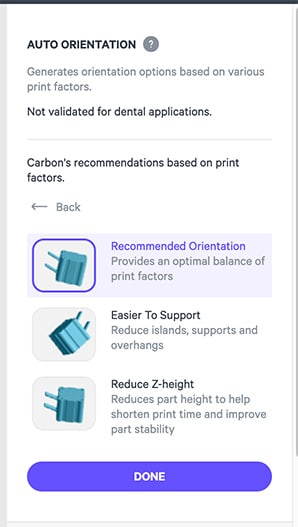 New Manual Supports Interface Enhances Ease of Use
Manual support functionality has been integrated into the supports panel, which provides a cleaner, easier-to-use interface and allows for more robust support capabilities. You'll find an updated layout to set or confirm your part position (on- or above-platform); select the part(s) you want to support; and access patch, fence, and bar support tools. Improvements will help you generate supports more easily and efficiently.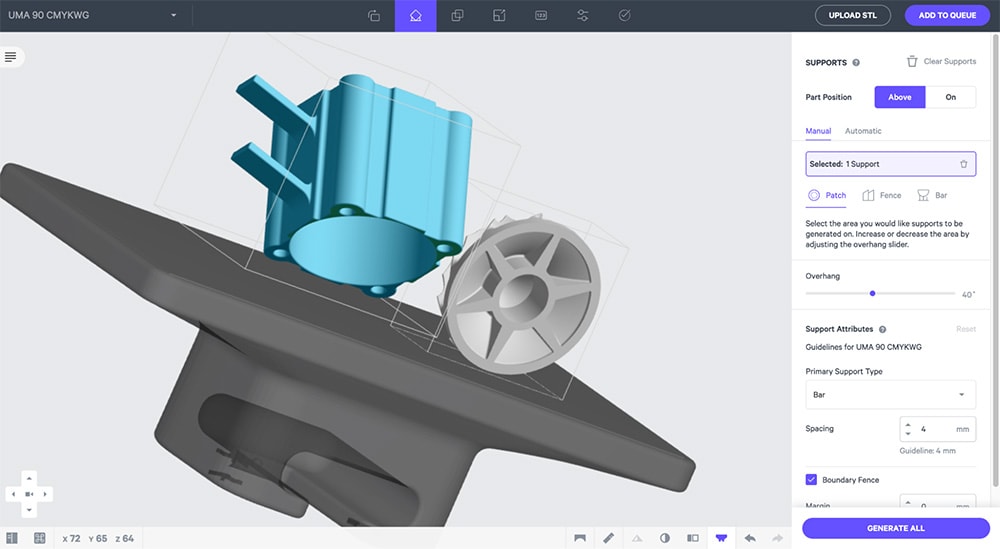 New Wash Profiles for the Smart Part Washer
To enable wash techniques suited to a broader range of part applications, the Carbon Smart Part Washer now has four new wash profiles that you can select when preparing your build: Extreme – 5 Cycles, Extreme – Single Cycle, Solvent Submerge Only, and Air Spin Only.
New wash profiles must be selected as part of print preparation, and cannot be selected at the washer. Wash profiles are compatible with accessories such as the M3 platform adapter and the washer basket (for washing parts off-platform). You are still able to select any of the three original wash plans (Gentle, Default, and Extreme) at the Smart Part Washer front screen when starting a wash.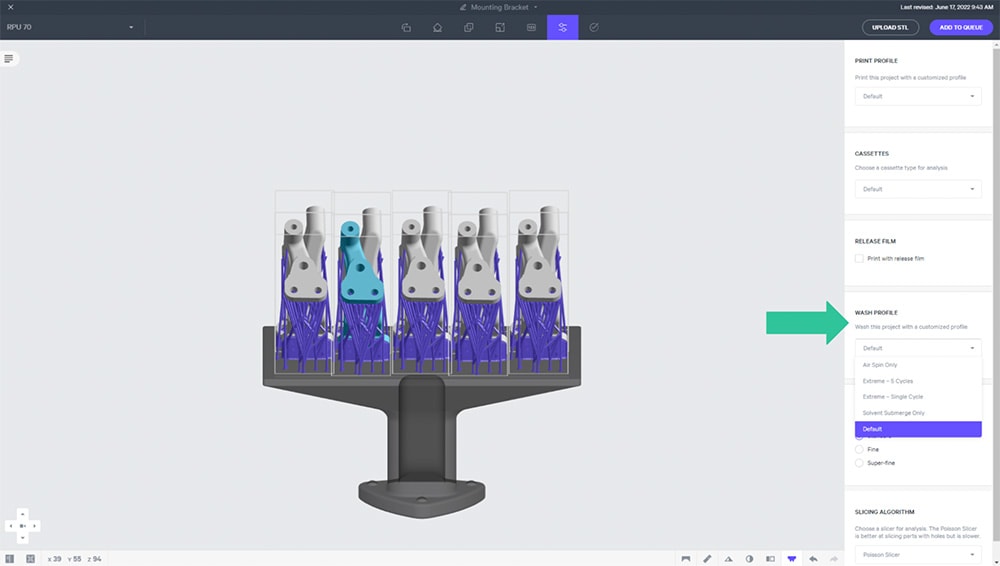 Check out how continuous over-the-air software updates have improved your printer. Software Release Notes highlight recent innovations.
See July 2022 platform improvements here.