The Business Case for Carbon: Does Carbon Make Sense for Your Lab?
On demand (Originally aired Dec 15, 2020)
As 3D-printing technology continues to evolve, finding the right company to partner with can be a daunting task. Join Jamie Stover, CDT, in a live panel discussion as he shares his experiences from over 22 years in the dental industry, transitioning from analogue to digital production, and how purchasing expensive lab hardware and racing against depreciation and obsolescence to achieve a return on investment led him to embrace the Carbon subscription model. He's joined by Kurtis Helm, Owner of Helm Dental Lab, and Ben Hart, Owner of Custom Arts Dental Lab, in a discussion about their experience as Carbon customers and how they have lowered production costs, eliminating unexpected maintenance and downtime, and are growing their businesses by transitioning from analogue fabrication processes to exciting new applications on the Carbon digital production platform.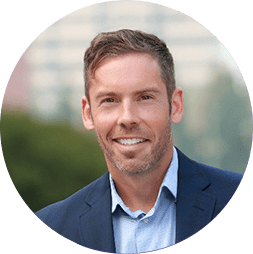 Case Study: Vitamix
See how Vitamix and TTH, a Carbon partner, worked with Carbon to streamline producing a critical component.
Improving Heat Transfer
See how Carbon Production Network Partner Fast Radius is revolutionizing the antiquated design of heat exchangers.