How to Successfully Select Applications for Carbon® Digital Light Synthesis™
On demand (Originally aired on June 9, 2020)
The goal of this webinar is to provide a strategy for selecting applications that will be a good fit for Carbon® Digital Light Synthesis™ (DLS™) printing process. After learning the principles of the approach, attendees will apply the method in a practical exercise. This webinar will help attendees be more proficient at selecting good potential applications for both functional prototyping and manufacturing on the Carbon platform.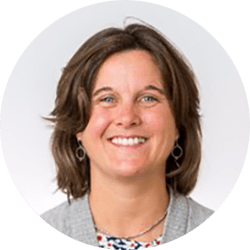 Case Study: Vitamix
See how Vitamix and TTH, a Carbon partner, worked with Carbon to streamline producing a critical component.
Improving Heat Transfer
See how Carbon Production Network Partner Fast Radius is revolutionizing the antiquated design of heat exchangers.