Assisting Conventional Manufacturing Pathways for Consumer Products Design
On demand (Originally aired June, 2020)
While additive manufacturing demonstrates powerful potential, Carbon's technology is also valuable for product development with conventional manufacturing in mind. The team at IDeology (Seattle based advanced R&D consultancy) will focus on how Carbon can further product development where the scaled common molding and forming methods makes sense for production. Topics include the value of iteration speed to projects, how Carbon assists shortcuts with development timelines, and testing complex geometries that need validation beyond common FEA.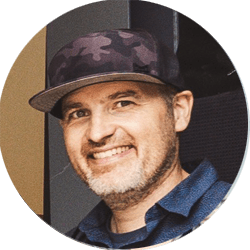 Case Study: Vitamix
See how Vitamix and TTH, a Carbon partner, worked with Carbon to streamline producing a critical component.
Improving Heat Transfer
See how Carbon Production Network Partner Fast Radius is revolutionizing the antiquated design of heat exchangers.