Since 1974, Specialized has had one goal: to innovate and inspire to improve riders' lives. With the Carbon platform, Specialized discovered a new way to address a pervasive challenge for riders and did so twice as fast as their normal development process.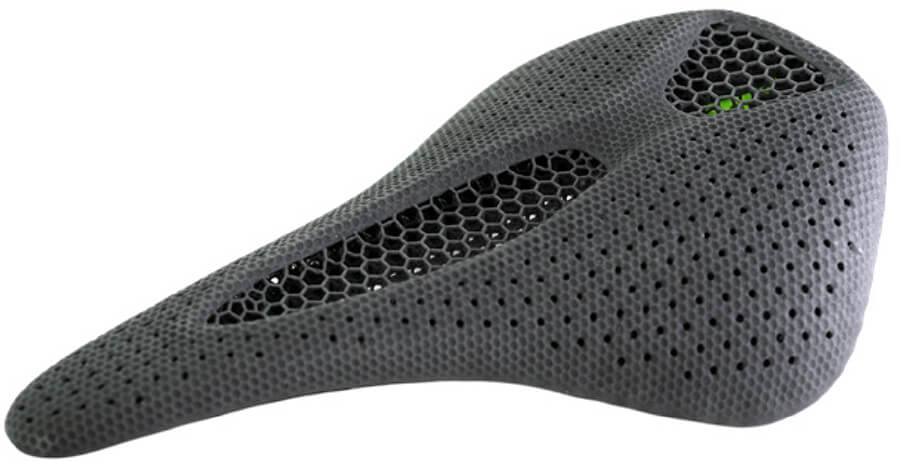 Figure 1: The Specialized S-Works Power Saddle with Mirror built on the Carbon platform.
THE CHALLENGE
For cyclists at all levels, one of the most important aspects of the riding experience is the bike saddle. Comfort is performance for riders, as discomfort is frequently cited as a reason for abandoning the sport. Specialized has addressed this with new products for over 20 years, ultimately reaching the practical limits of traditional manufacturing methods with different types of foam.
Specialized's previous leading bike saddle showed improvement through combining three types of foam that offered different amounts of stiffness for varying functional zones; however, there was no practical way for Specialized to add more zones.
Specialized needed to create a bike saddle that maximizes performance by simultaneously providing comfort and stability. However, the two major components that were missing were a material that would allow for the infinite variability of saddle density, and a production process to build ideal comfort zones.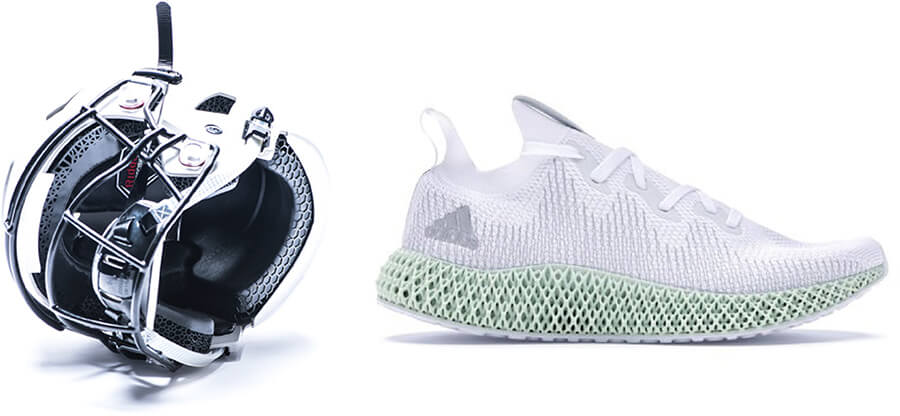 Figure 2: Varying lattice configurations for absorbing impact (left) and returning energy (right).
MEASURING AND MAKING COMFORT
Designing a premium, high-performance bike saddle required a return to first principles. What elements of design drive a cyclists' comfort? How could Specialized use additive manufacturing to structure experiments to better understand product-market fit?
Impact absorption or energy return?
Elastomeric lattices featuring Carbon EPU resin are well suited for this application as they combine tear strength, energy return, and elongation—making them perfect for cushioning, impact absorption, and vibration isolation.
But given the choice, would a rider prefer less impact or greater energy return? To answer this, Specialized used Carbon technology to test the same saddle design made with two different materials: one optimized for impact absorption and one for energy return.
While it intuitively seems like increased impact absorption would produce a smoother ride, in reality as the seat absorbed impact, it slowly compressed, ultimately decreasing comfort. Riders clearly preferred energy return to hold them in place.
Greater comfort or more control?
Why choose when you can have both? Specialized theorized that while creating zones that compressed easily could improve comfort, riders still needed some amount of support and pressure to assist with stability and blood flow. The first design focused on this theory utilized soft, large pockets for the rider's sit bones. Testing showed that uniform softness caused instability, often associated with gel saddles, and reduced rider control. This was addressed with a compression gradient, pocketing the sit bones in a soft center and steadily increasing the stiffness throughout the Specialized teardrop zones. The result was the perfect combination: a bike saddle that optimally distributes pressure to increase comfort while giving the rider the control they need to perform at their best (Figure 3).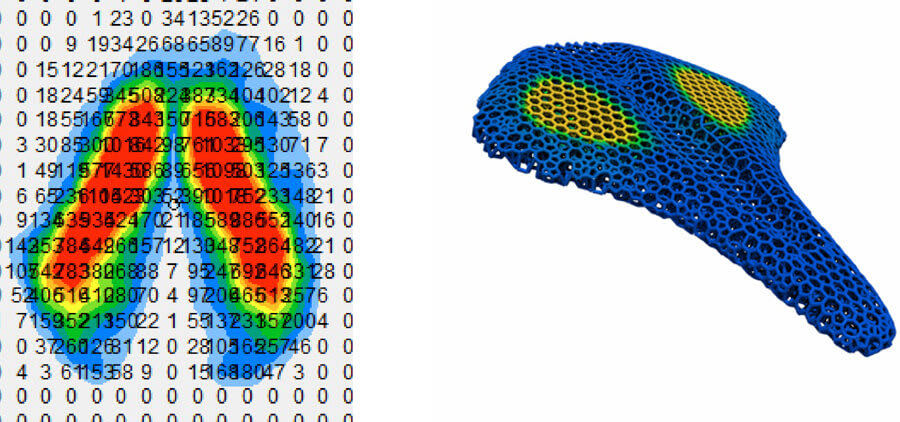 Figure 3: Example of a pressure map (left) and the bike saddle lattice configuration, showing enhanced comfort zones optimized to distribute pressure and improve stability.
END-TO-END PRODUCTION SOLUTION
Specialized was able to develop a bike saddle made from elastomeric lattices that perfectly matched riders' requirements of lower peak pressure with a more gradual pressure distribution, and then fully scale it to production using the Carbon platform.
In addition, Carbon developed a new technique using excimer lamps to engineer a tailored, microscopic topography that gives the saddle the perfect amount of surface grip in a premium matte finish. This marks the first time this technique has been used in a commercialized, 3D-printed application.
A BREAKTHROUGH IN RIDER COMFORT
With the Carbon platform, Specialized was ultimately able to reduce production time from 24 months to 10 months: a record time to develop a new bike saddle.
---
FROM FILE TO ROAD
Step 1: Exploration + Technical Feasibility
DURATION: 1 month    ITERATIONS: 10 design cycles
SUCCESS CRITERIA:
Material: Carbon elastomeric EPU family
Print Samples: pucks and first saddle print
Alpha: Proof of Concept
DURATION: 6 month    ITERATIONS: 40 design cycles
SUCCESS CRITERIA:
Environment: passed core material requirements
Material Lock: EPU 41 Black
Design: Core lattice configurations
Performance: Majority positive rider feedback
Pressure maps: lower peak pressure + smoother pressure gradient
Design assembly tooling + kickoff
Beta: Design Validation
DURATION: 5 month    ITERATIONS: 30 design cycles
SUCCESS CRITERIA:
Scalable, end-to-end manufacturing process:

Production solution: L1 printer
Post-processing: clean (solventless) + bake

Finalized premium industrial design:

Textures and finishes: matte through excimer lamps
Developed robust manufacturing process to deliver
Pilot: Production Start
DURATION: 1 month    ITERATIONS: Validated softlock design and implemented changes to improve assembly
SUCCESS CRITERIA:
Core issues identified with path to address, implement, and integrate into production line
Continued overwhelmingly positive rider feedback
---
Interested in accelerating product innovation with the Carbon platform? Reach out to sales@carbon3d.com. The Carbon team is ready to better understand your product or part(s) needs and help you onboard our production process.