ParaMatters Joins The Carbon Platform
Carbon is excited to announce the acquisition of ParaMatters, a SaaS-based company offering software for design and production via 3D printing across metal, polymer, and other materials and production systems. With the addition of ParaMatters, Carbon is expanding the capabilities of our idea-to-production platform with more robust design software and production optimization tools for additive manufacturing.
ParaMatters software opens new capabilities in generative design for additive manufacturing, enabling companies to create better products in less time. Five key features ParaMatters brings to the Carbon platform include:
Designing advanced geometries: topology optimized 3D printable designs to meet performance criteria.
Pre-print simulation: digitally simulate the performance of parts prior to printing to ensure performance.
Post-print simulation: evaluate CT scans of printed parts to identify manufacturing deviations from your original design and understand the potential performance impacts.
Part consolidation: combine assemblies of multiple parts into a single part to improve performance and reduce the number of parts.
Comparative evaluation: Understand the potential advantages and trade-offs of different materials and geometries on factors such as cost, weight, and other desired performance requirements.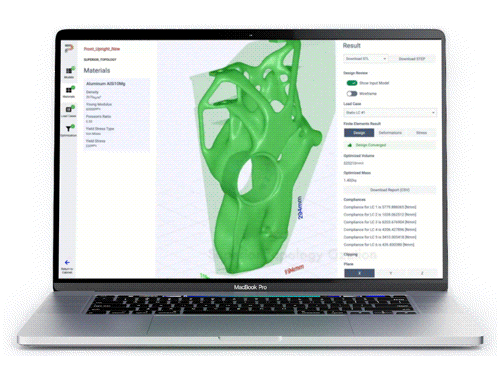 Read our announcement blog for more information and sign-up using the button below to receive updates as more information on how ParaMatters will integrate with Carbon is announced!
Get Updates
Sign up below to receive software updates as they are announced.