Flame Retardance, Functional Toughness, and Long-term Stability
EPX 86FR is a flame-retardant resin with an unmatched combination of functional toughness, high strength, and long-term stability. It works well in a variety of applications for consumer, automotive and industrial markets that require UL 94 V-0 or FAR 25.853(a) ratings. EPX 86FR is BlueCard certified.
UL 94 V-0
@ 2 mm
Flammability
90 MPa
13 ksi
Ultimate Tensile Strength
30 J/m
0.6 ft-lb/in
Impact Strength (Notched)
135 °C
275 °F
Heat Deflection Temperature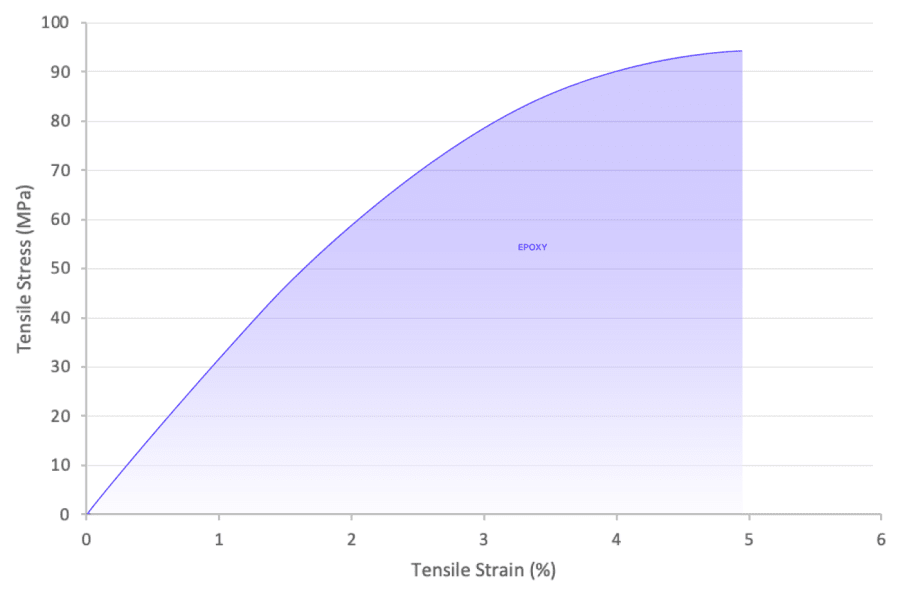 EPX 86FR passes UL 94 V-0 @ 2 mm and FAR 25.853(a) Vertical Burn @ 1 mm with flame-retardant and self-extinguishing features. EPX 86FR is BlueCard certified.
EPX 86FR is heat resistant with an HDT of 135°C and excellent retention of material properties during high-temperature aging, temperature/humidity cycling, and thermal shock.
EPX 86FR shows no surface blemishes and minimal change in tensile properties after chemical exposure simulating splash contact per USCAR-2 conditions.
Experience EPX 86FR
Test its flame retardant and functional toughness, and see first-hand the smooth surface and fine features.
EPX 86FR Sample Kit
This rigid kit includes a tow cap and battery case made from our new V0 flame retardant material with unmatched toughness, strength and thermal stability.
Print a Test Part
Find a trusted partner from the Carbon Production Network to help print your first Carbon DLS™ part.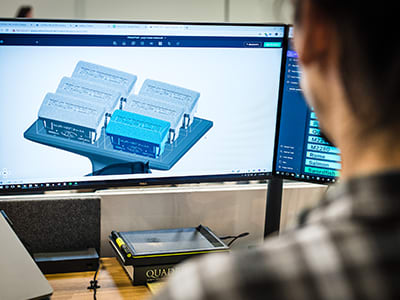 Introducing EPX 86FR
Join Ikpreet, a staff research scientist at Carbon, to learn about EPX 86FR, Carbon's latest Dual-Cure photopolymer.
Example Applications
These applications combine a need for flame-retardance, functional toughness, and temperature endurance, in addition to isotropy, smooth surface finish, and accuracy.
Cable Clips
Cable clips for consumer electronics and automobiles require flame-retardance, toughness, stiffness, temperature resistance, accuracy, and occasionally chemical resistance.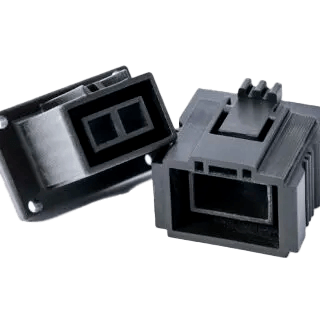 High-speed Data Connectors
This T2 connector for automobiles requires UL 94 V-0 rating, thermal endurance, chemical resistance, high accuracy and functional toughness.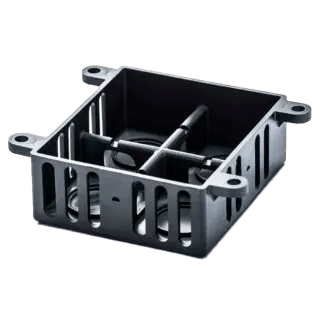 Housings and Brackets
Demanding housings and brackets for electronics often requires flame-retardance, stiffness, temperature resistance, accuracy, and a great surface finish.