But ever since the recession hit in 2008, the vanguard studio, which has created memorable film characters etched into the global imagination from "Avatar" (2009) to "Godzilla" (2014), ran into roadblocks as it tried to meet clients' increasingly tighter budgets and project deadline demands. Company engineers turned to 3D printers for help. The technology they tried – PolyJet, Fused Deposition Modeling (FDM) and others – shaved production time down, but deadlines still loomed and the time crunch on projects dampened artistic freedom and design. Adding more headache, the prototypes they created using conventional 3D printing technology were flimsy and easily damaged.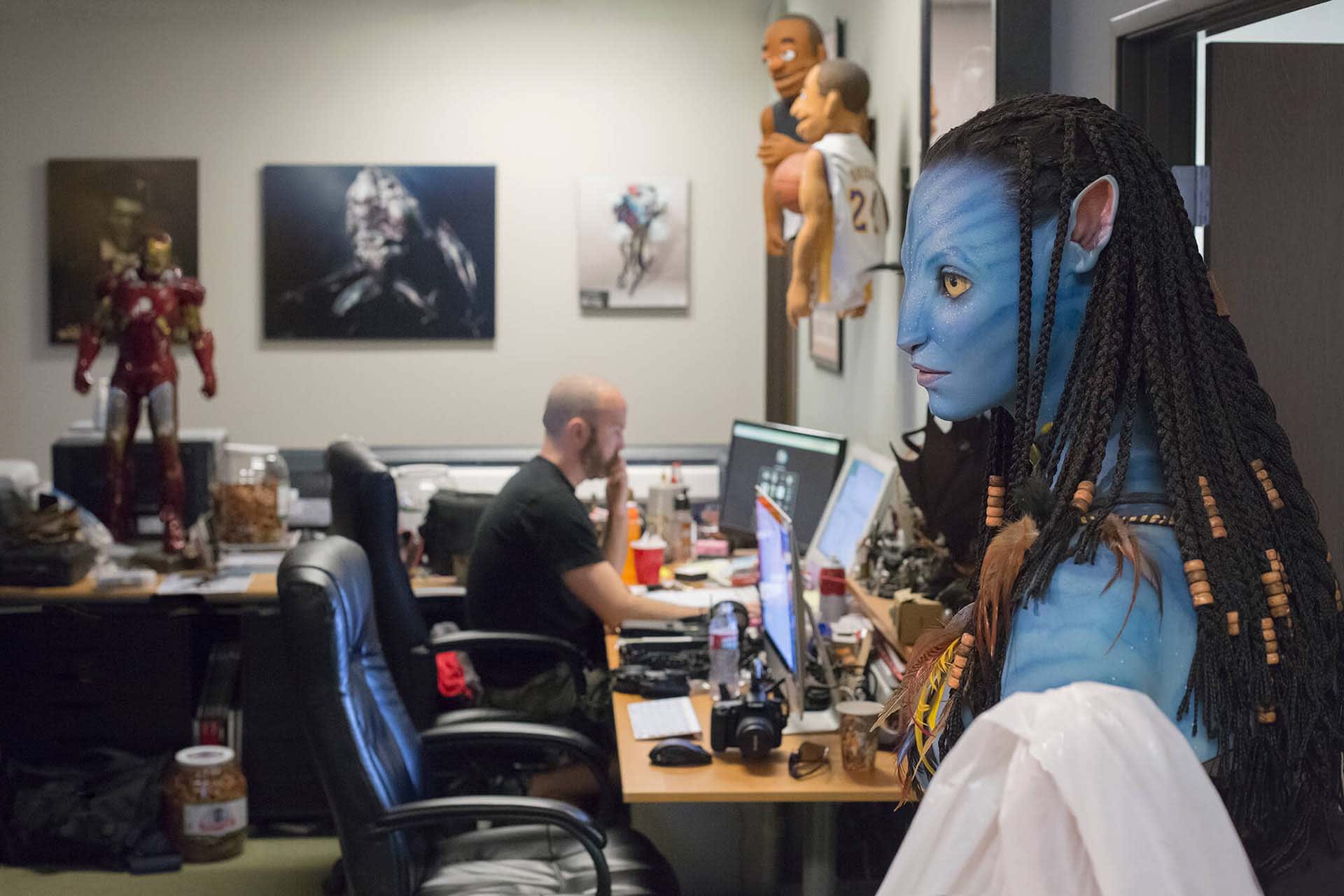 In 2014 the company's fortunes changed. Lead Systems Engineer Jason Lopes encountered Carbon's CLIP technology at the Additive Manufacturing Users Group (AMUG) conference: "Right away I was attracted because of the quality of the parts they were showing me, and the speed at which they were able to produce parts with final-part mechanical properties" says Lopes.
Carbon offered Lopes a chance to take a prototype back to his studio and join their early access program. He was skeptical at first. "In this industry, you want to believe everything you hear, but you have to pull back and ask more questions," he says. The Carbon team's commitment to understanding a customer's problems and aiding them in finding solutions meant they took time to listen to Lopes' industry-specific needs, understand his workflow and support him to customize his experience. "What really attracted me even more to working with Carbon were the questions they asked about me and my work flow-they really cared about solving our problems," Lopes says. "It was a breath of fresh air."
For a recent commercial project with Progressive Insurance, a crushing deadline with multiple, intricately detailed parts made CLIP the preferred technology. Lopes' colleague described the experience: "I had the opportunity to use parts built with CLIP technology. Some parts were smaller than a pea but with intricate surface detail. The first thing I noticed was the smooth quality of the grown surface matching the geometry exactly; with no grow-lines! The parts required no body-shopping. In fact, the surface had the same characteristics of metal-mold injection plastic!"
In the end, more than thirty parts were run and the time saved had a major impact on meeting the deadline in a timely fashion.
Over the past year, Legacy Effects has used Carbon CLIP technology to vastly improve project quality and speed, and has experienced a host of other benefits:
Superior accuracy of designs
Wider material and color variety
Durable material of injection molding quality
Time, money and worry saved by not having to manufacture or mass-produce projects such as high-end collectibles in China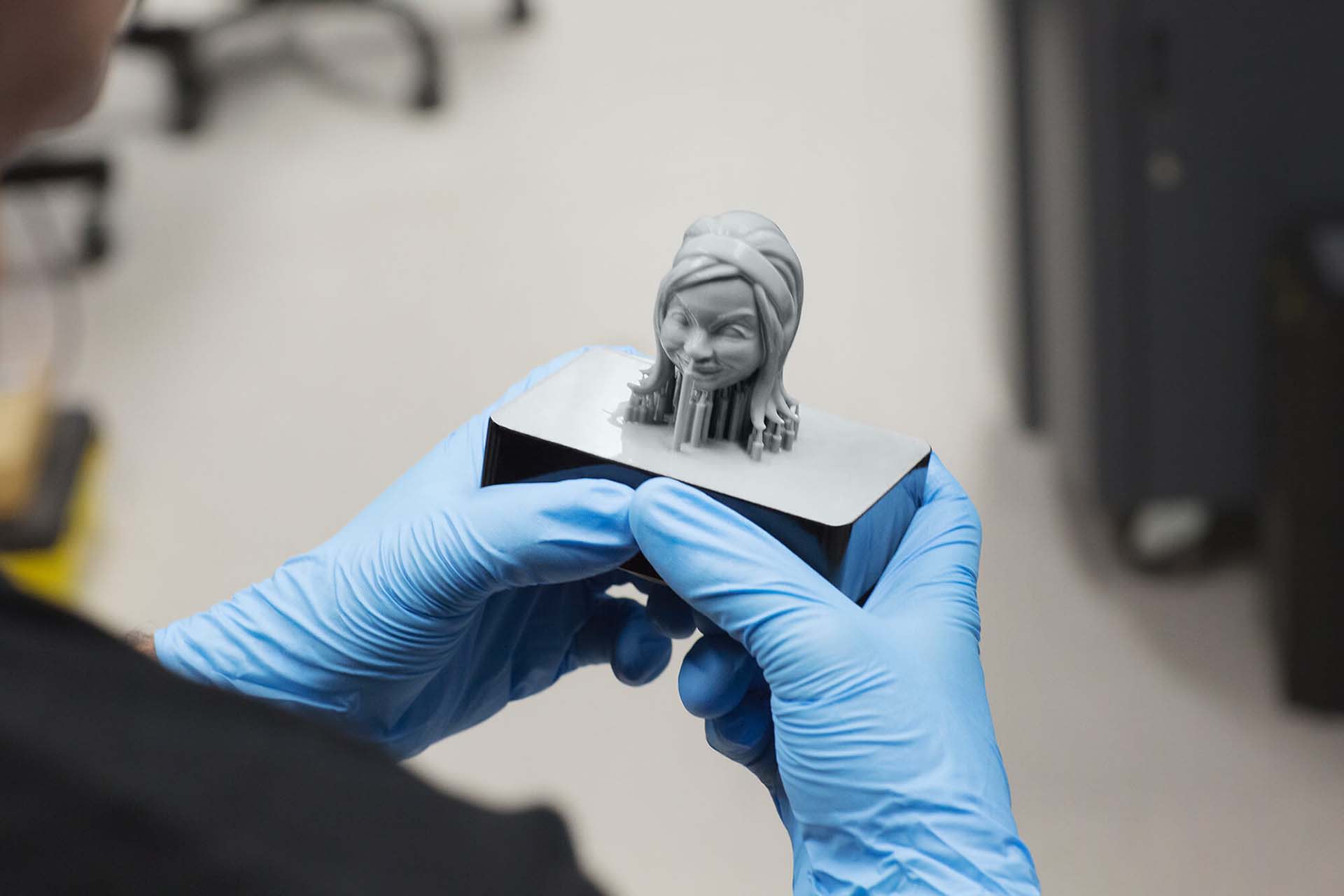 Now in a single day the studio can print three or four options for a highly detailed figure that would be considered final prints, compared with a day or multiple days for one iteration using conventional 3D printing methods. They're able to say 'No problem' to a client who calls them at 10 p.m. for a prop delivery by 2 p.m the following day.
"Having CLIP technology — being able to print at these speeds, without the quality suffering — it's a game changer."
Jason LopesLegacy Effects
CLIP technology's ease of use and incredible material quality allows the longtime Hollywood studio to fulfill the golden mantra of its founders: "The technical can't get in the way of the art."
Lopes puts it this way: "CLIP allows us to do what we do best: focus on art. I can let my creative hands work where they deserve to be creatively. That's huge. I'd rather use my talent in areas where they're off exploring rather than going back and cleaning up prototypes."
In a twist of fate, Carbon founders were inspired to develop their unique technology because of a movie scene in Terminator 2: Judgment Day (1991), in which the character T-1000 emerges from a liquid metal puddle. Now, the inspiration is reciprocal: The studio is using CLIP for Terminator Genisys: 2015 effects.
Next up, Lopes plans to use CLIP to tackle some of his loftiest creative visions, which were shelved for years because of the limitations of existing technology. "You start revisiting things you always wanted to do and try."