HEALTHCARE PART CONSOLIDATION + SIMPLIFICATION
So where to start? At Carbon, we work with our healthcare partners daily to identify applications for under-the-hood components that can have a profound impact on the overall design. By disassembling devices and looking at the respective components, we can find opportunities for consolidation and simplification that improve part performance and achieve cost efficiencies by removing assemblies.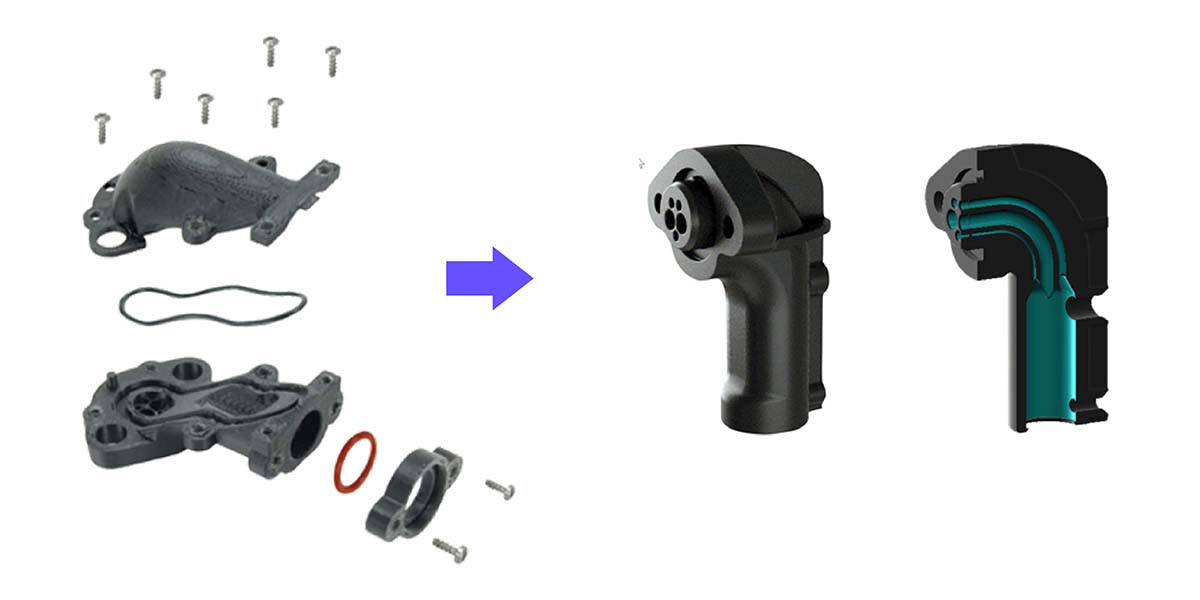 This part realized multiple benefits:
Removed need for previously three injection molded components, eight assembly screws, and two O-rings.
Accelerated time to market.
Achieved cost savings of $9000 in soft tooling.
Simplified logistics of

Sourcing components (with traditional manufacturing techniques, the injection molded parts are sources from one location, the O-rings from another, the screws from a third, and assembling the final part occurred at a fourth location).
Storing final assembled parts (with zero assembly, there are fewer points of failure).
Part consolidation and simplification ultimately allows customers to compress innovation timelines and open up space within an existing design to allow for new computing, imaging, or diagnostic capabilities.
Learn more about our part consolidation + simplification projects in healthcare by reaching out to us at lifesciences@carbon3d.com, and joining us here every Monday for #MedDeviceMonday!