As clear aligners––a convenient and attractive alternative to metal braces––continue to increase in demand, companies are progressively searching for a flexible production solution that can scale. Whether your lab is just starting to manufacture clear aligners or growing an existing line, Carbon can help you ramp up and quickly scale with our factory-in-a-box: the L1 production solution for clear aligner models.
Digital File to Shippable Model in Less Than One Hour
The L1 production solution for clear aligner models includes all the model production tools a lab needs to produce thousands to millions of models per day. By combining software, hardware, and materials, this fully integrated production solution helps you achieve operational excellence, improved workflow, and better margins. The L1 production solution includes:
Site preparation support, including recommended production floor layouts
Software for automated uploading, nesting, and printer queuing
Accessories for bulk resin storage and dispensing
The production-proven L1 printer
Solventless part cleaning
Easy part removal with release films
Workflow support equipment (e.g. carts for platforms and cassettes)
World-class customer support
30 Models in 35 Minutes
Proven in production for adidas and other large-scale manufacturing operations, the Carbon L1 printer is the largest printer using the Carbon DLS™ process. Designed for continuous production and space efficiency, the L1 is capable of producing 30 models in 35 minutes with 90% of points on parts within ±100 μm.
Turn Around Cases in One Day
Thanks to the L1's printing speed and Carbon's integrated digital processing tools, you can easily produce shippable models in less than an hour so you can turn around cases in less than a day. You can optimize your workflow for batch processing with our automated nesting, packing, and queuing capabilities, in addition to our real-time data analytics on throughput.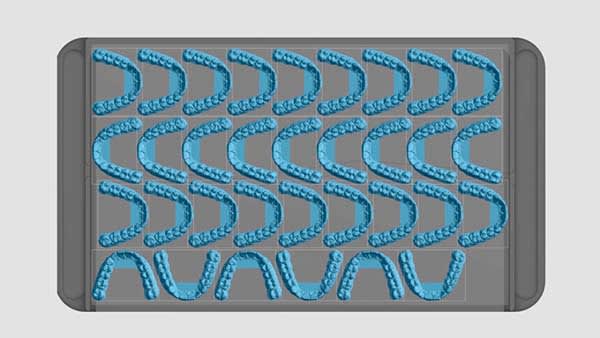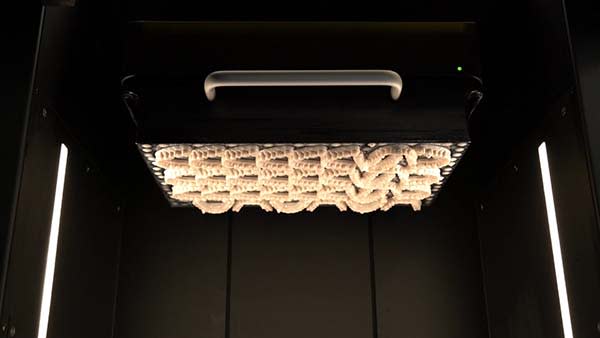 Solventless Post-Processing
Scaling production with isopropyl alcohol (IPA) is messy— it's hazardous, costly, wasteful, and requires storage space. The L1 production solution for clear aligner models makes post-processing easy by eliminating solvents like IPA with the use of a spinner. The spinner makes scaling production simple and far more cost-effective by saving the cost of IPA, reclaiming excess resin for future use, and eliminating the need to store and dispose of IPA.
An Integrated Production Solution With a Modular Ecosystem
The L1 production solution for clear aligner models offers a deliberately crafted workflow for producing models that maximizes efficiency, velocity, quality, and transparency in the production process. The production solution is also compatible with an ecosystem of leading design, automation, and trimming solutions, and has validated workflows designed for compatibility with leading CAD/CAM software.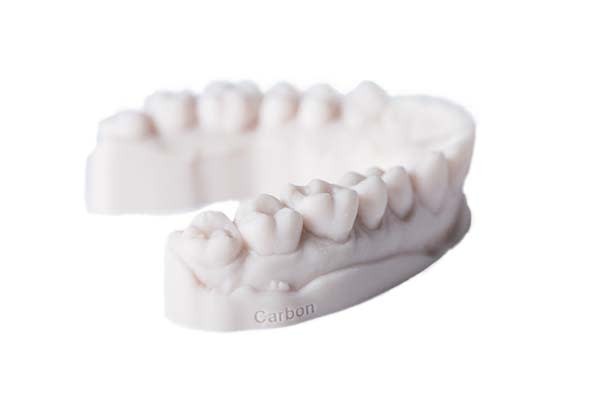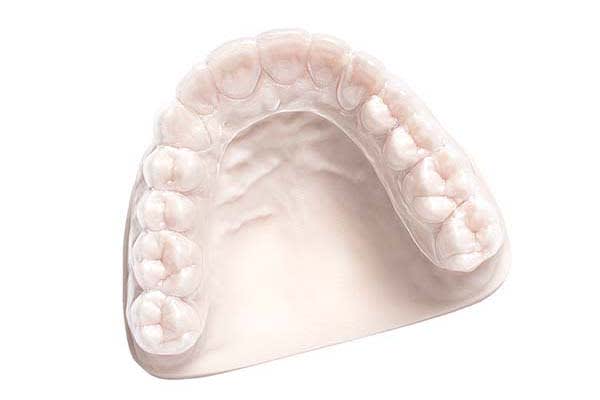 The L1 production solution for clear aligner models is ready to help you quickly scale to reach demand and meet tight turnaround times––all the while streamlining your workflows and cutting post-processing costs. To learn more about our clear aligner production solution and how it can help your business, reach out to us at clearaligners@carbon3d.com.
Check out how our customers like Derby Dental Lab are using the L1 production solution for clear aligner models today. After seeing rapid growth in its Smile Shapers and Tru-Smile brands of sequential aligners, Derby Dental discovered a new level of reliability with the L1 production solution, ultimately increasing clear aligner production by 60% while simultaneously improving uptime. Learn more here.