Carbon Platform Improvements:

September 2021

Carbon is creating solutions suitable for every stage of product development, expanding what 3D printing can do and constantly raising the bar in quality and efficiency. Here is how the Carbon platform improved in September 2021.
---
Expanded Range of Functional Materials
Introducing Lucitone Digital Value™ 3D Economy Tooth and Trial Placement Resin, Now Available for Carbon M-Series Printers
Dentsply Sirona and Carbon have expanded denture tooth offerings for the Lucitone Digital Print denture system to include printable denture teeth. Dental labs can now address the majority of denture cases with a fully digital solution that provides faster production times and lower material cost. Your lab will be able to handle more complex cases, leading to fewer clinical appointments, for a better experience for dentists and patients.
Lucitone Digital Value™ 3D Economy Tooth and Trial Placement resin is a rebranding of the Lucitone Digital Try-In™ resin and has now been approved for the production of economy denture teeth. Any remaining Lucitone Digital Try-In resin in your inventory can immediately be used to print denture teeth or try-in dentures using the new Lucitone Digital Value Tooth resin selection in the Carbon user interface.
Improved Efficiency
Automate DPR 10 Model Production with the PostProcess DEMI 910
Earlier this year, PostProcess® Technologies introduced the software-driven DEMI 910™: the first external resin-removal solution specifically for the Carbon ecosystem, featuring custom fixtures for two M2 platforms and Carbon-compatible detergent.
Now this solution can also optimize production of dental models using DPR 10 resin on Carbon M2 printers. Learn how this integrated technology can improve the quality, productivity, and throughput of your dental model production on the Carbon platform.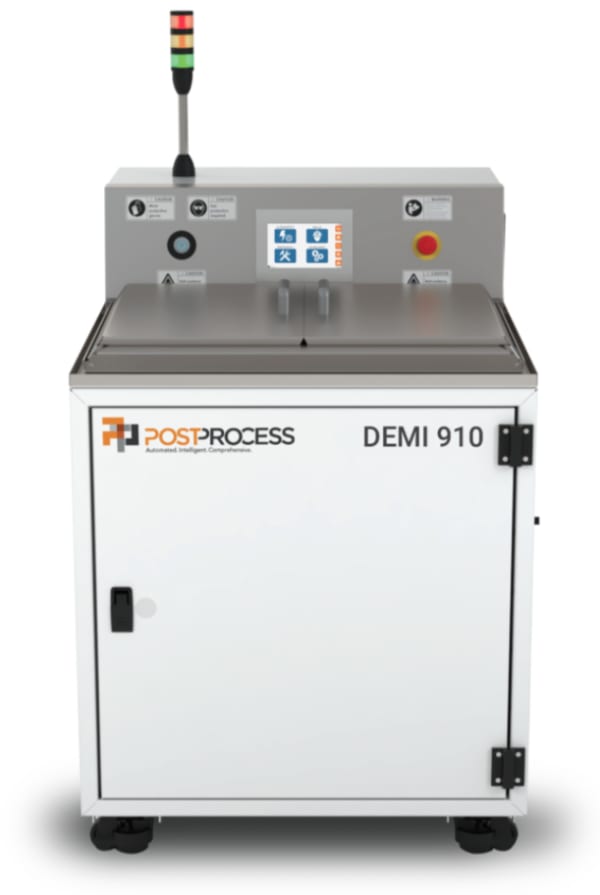 ---
See August 2021 platform improvements here.
3D as It's Meant to Be
Thanks to our subscription model and connected 3D printers, we're able to easily roll these innovations out to our customers as soon as they are ready. To learn more about our subscription model, check out this blog.