Carbon Platform Improvements:

July 2021

Carbon is creating solutions suitable for every stage of product development, expanding what 3D printing can do and constantly raising the bar in quality and efficiency. Here is how the Carbon platform improved in July 2021.
---
Improved Efficiency
Carbon Design Engine™ Updates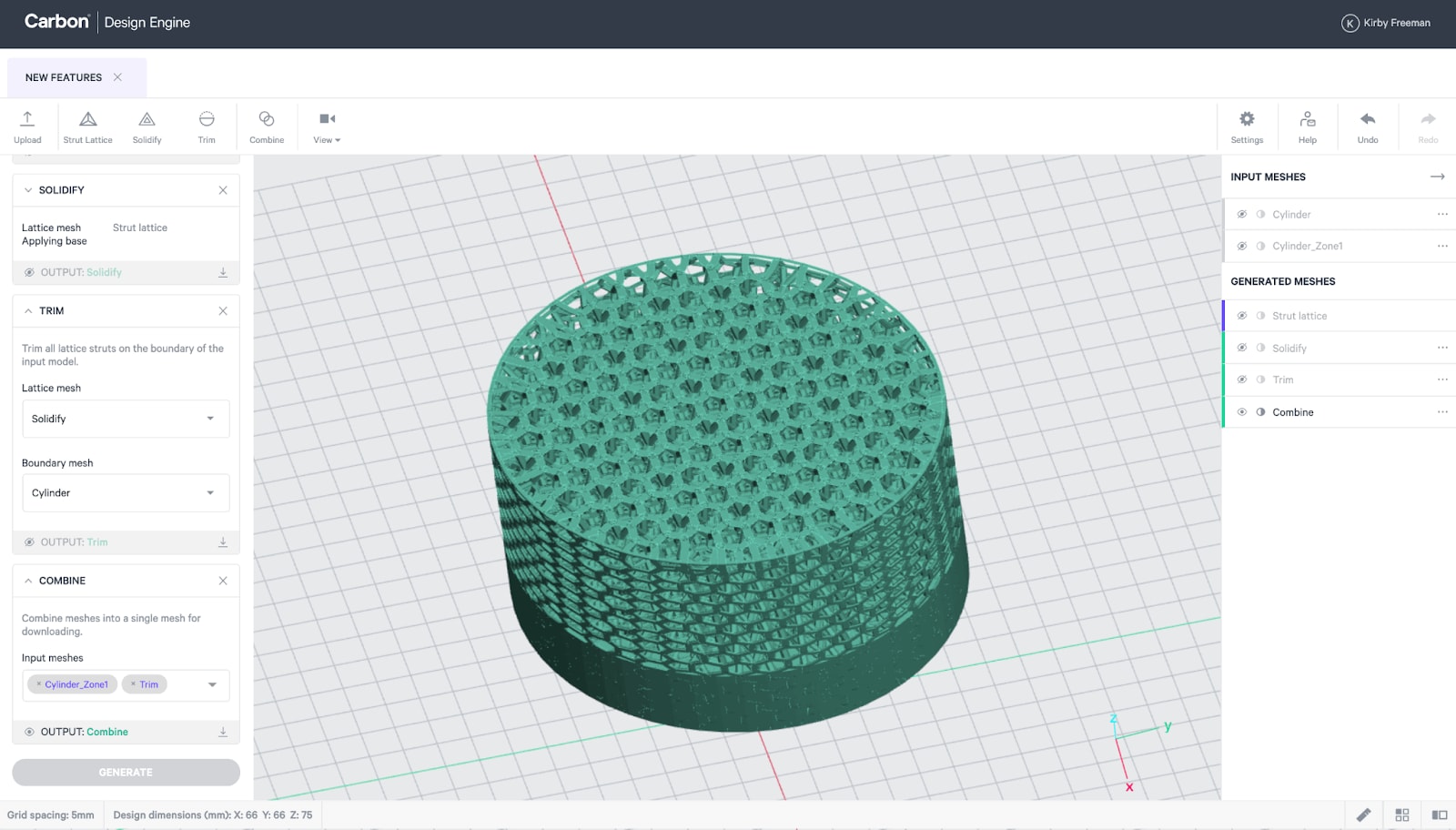 Add multiple parts at once
Upload multiple parts to the same design.
Combine parts
You no longer have to download part files separately and then combine them using a traditional CAD tool. Now you can save time by combining different meshes within Design Engine. This is especially useful for adding a skin to a latticed part and it performs faster than traditional union operations. Additionally, Carbon's robust prepare-to-print software handles these combined meshes well.
More latticing options
The Lattice feature is now two operations: Strut Lattice and Solidify. The Strut Lattice operation creates a parameterized representation of your lattice, allowing for faster visualization of your lattice. The Solidify operation transforms the lattice into a meshed representation, preparing it for downloading and printing.
New designs will automatically have both operations included. You have the option of migrating your existing designs to leverage the new operations if you choose.
Improved lattice base option
This new option gives your part better adhesion to the build platform by making all struts on the minimum Z-plane now extrude down.
3D as It's Meant to Be
Thanks to our subscription model and connected 3D printers, we're able to easily roll these innovations out to our customers as soon as they are ready. To learn more about our subscription model, check out this blog.