High-Strength, Functional Toughness, and High Ductility
RPU 70 is stiff and strong, with ultimate tensile strength of 35 MPa. It is used across a wide range of industries, including consumer products, automotive, and industrial. RPU 70 has a UL 94 HB flame resistance classification. RPU 70 is comparable to ABS.
40 MPa
6 ksi
Ultimate Tensile Strength
1700 MPa
245 ksi
Tensile Modulus
100 %
Elongation At Break
15 J/m
0.3 ft-lb/in
Impact Strength (Notched)
60 °C
140 °F
Heat Deflection Temperature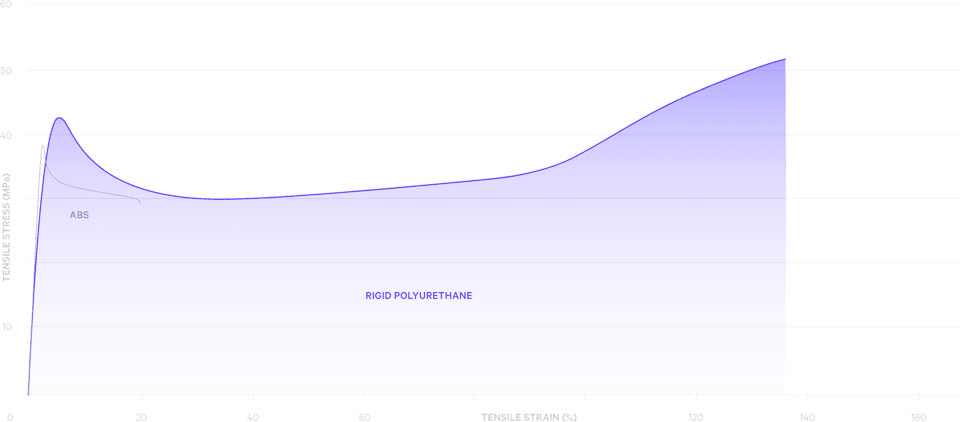 RPU 70 has a UL 94 HB flame rating.
RPU 70 has passed requirements for biocompatibility according to ISO 10993-5 and -10.
RPU 70 exhibits low mass gain in the presence of many household chemicals and industrial fluids.
Experience RPU 70
Twist it, scratch it, or try to dent it, RPU can take it.
SAMPLE PARTS
Our engineering materials sample kit includes EPU 41, EPX 82, RPU 70, and RPU 130.
PRINT A TEST PART
Find a trusted partner from the Carbon Production Network to help print your first Carbon DLS™ part.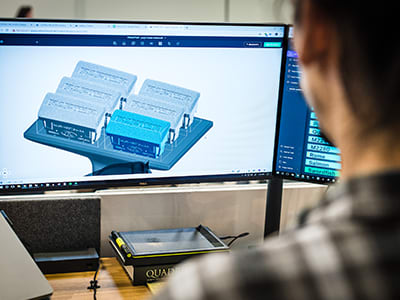 VITAMIX CASE STUDY
From Prototype to Production with RPU 70 & the Carbon DLS™ Process
See how Vitamix used RPU 70 and Carbon DLS™ to reimagine what's possible.
RPU 70
Example Applications
These applications combine a need for strength, toughness, and moderate heat resistance, in addition to isotropy, great surface finish, and accuracy.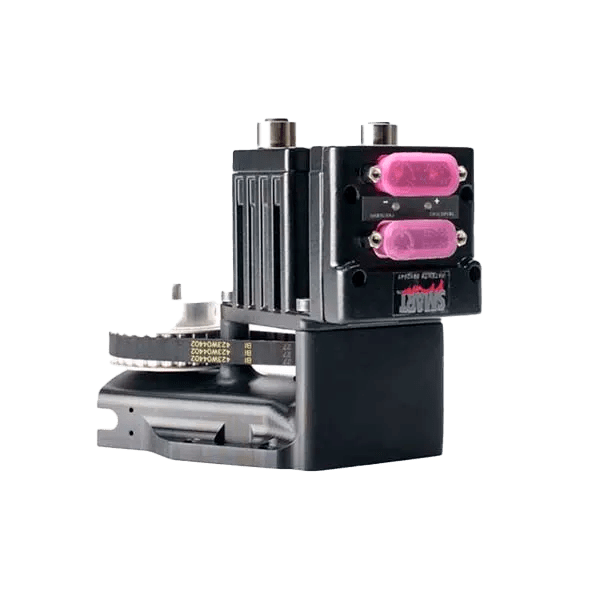 HOUSINGS
Consumer-facing housings require strength, toughness, and moderate heat resistance with great surface finish.
3D Printed Parts in Production