Highly elastic, tear resistant, and energy returning
EPU 41 is a production-scale elastomeric material that is especially well-suited for elastomeric lattices where high resiliency is needed. EPU 41 has higher resilience (energy return) and better retention of elastomeric properties than EPU 40 at temperatures > -10°C. As a production scale offering, EPU 41 is only offered in 5-L bulk packaging and requires MMD (meter, mix, and dispense) equipment for proper dispensing of the material in bulk quantities. It is comparable to commercial TPUs with a Shore A hardness of 70.
73
Durometer (Shore A Hardness)
20 kN/m
110 lbf/in
Tear Strength
250 %
Elongation At Break
-10 °C
14 °F
Glass Transition Temperature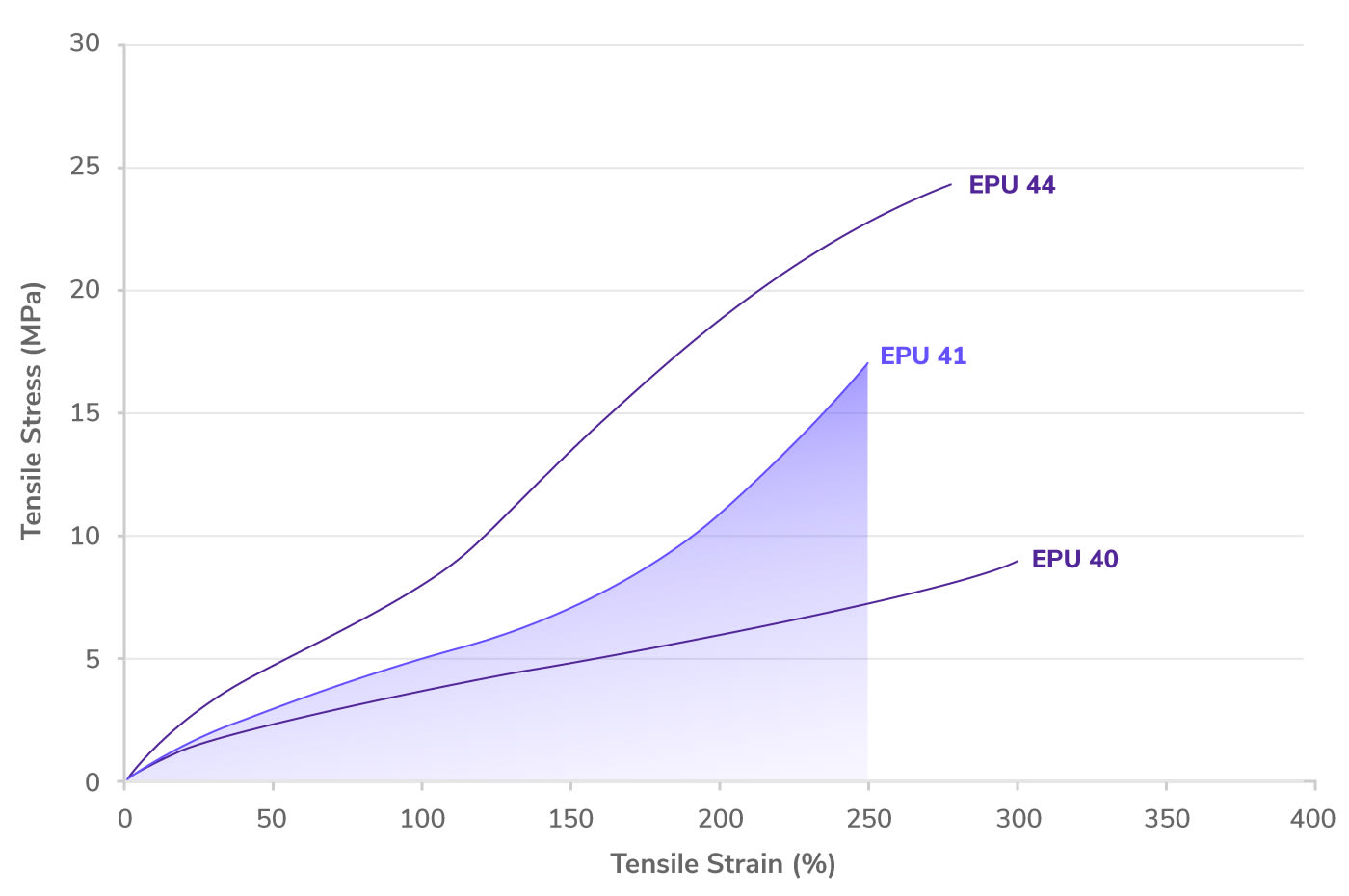 EPU 41 has excellent color fastness after UV aging.
Cold Temperature Performance
EPU 41 retains its elastomeric properties to -10 °C temperatures.
EPU 41 has passed requirements for biocompatibility according to ISO 10993-10.
Experience EPU 41
Stretch it or squish it and watch it rebound.
SAMPLE PARTS
Our engineering materials sample kit includes EPU 41, EPX 82, RPU 70, and RPU 130.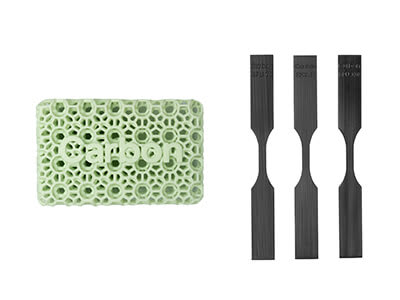 PRINT A TEST PART
Find a trusted partner from the Carbon Production Network to help print your first Carbon DLS™ part.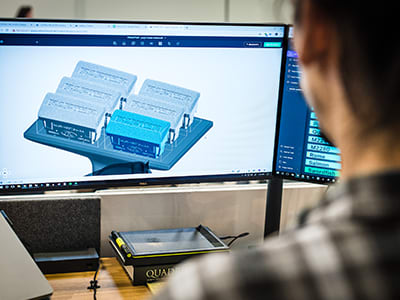 Specialized, Carbon, & EPU 41
"Comfort is performance."
Garrett Getter Product Manager, Specialized
Example Applications
Cushioning with Elastomeric Polyurethane
Bouncy elastomeric lattices maximize comfort with precision tuning of energy return. EPU 41 excels in these applications thanks to its high elasticity, tear resistance, and cycle fatigue resistance.
These applications combine a need for high elasticity, tear resistance, and energy return, in addition to isotropy, great surface finish, and accuracy.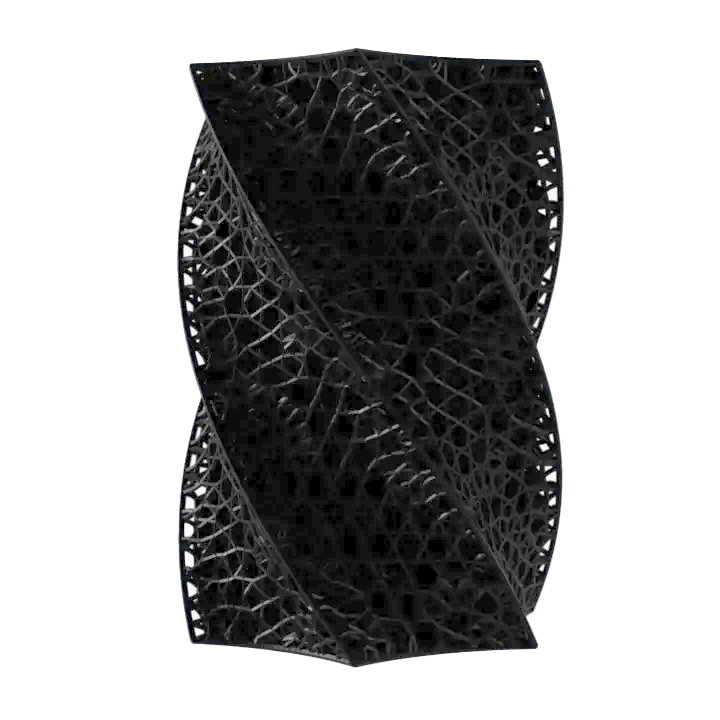 3D Printed Parts in Production

adidas' revolutionary 4D midsole uses an elastomeric lattice, made with EPU 41.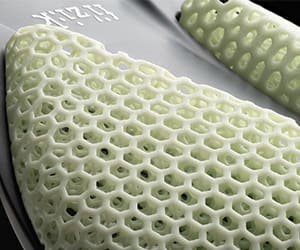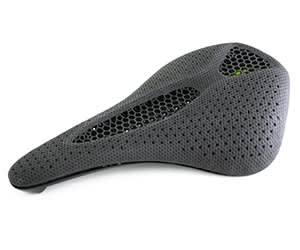 Specialized S-Works Power Saddle w/ Mirror
Specialized produced a cycling saddle using EPU 41 twice as fast as their normal development cycle.
EPU 41
Ask an Additive Expert
Imran, a Senior Applications Engineer, breaks down EPU 41's unique mechanical properties.