A New Building Block for Innovative Products
High-Resolution Metamaterials
Lattices turn materials into programmable building blocks that can be tuned to deliver exactly the characteristics you require at every millimeter. Unlike conventional foams and fillers that deliver the same characteristics everywhere across a volume, lattices can vary in density and shape throughout a single part to deliver different characteristics in different zones. They can even be tuned to have different responses to forces in different directions.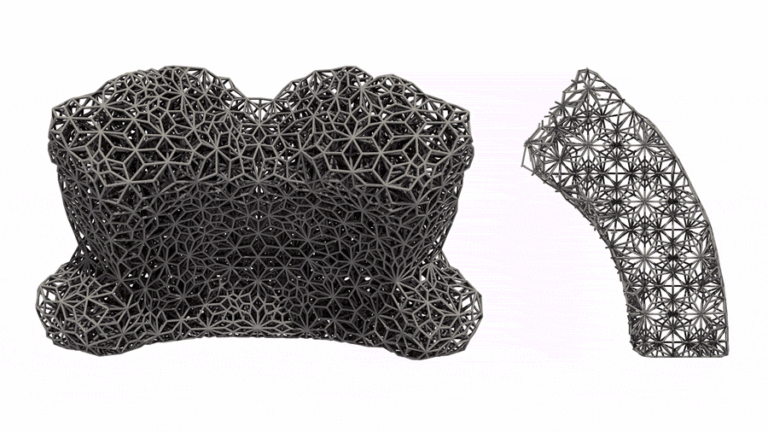 Automated Design for Rapid Product Development
Lattice design at Carbon is largely automated with robust design tools that let you go from idea to a real, functional, latticed part in your hand in a matter of hours. With these tools, you can quickly design and print many different ideas at once, and immediately start testing them to find the best solution.
A New Design Language
Lattices can't be manufactured with legacy manufacturing processes like injection molding and machining. Products with lattices are immediately distinctive: a lattice communicates attention to quality and a forward-looking approach to technology.
Why Lattice?
Hear from the lattice expert himself, Hardik Kabaria, on why you should consider a lattice-driven design approach for your next project.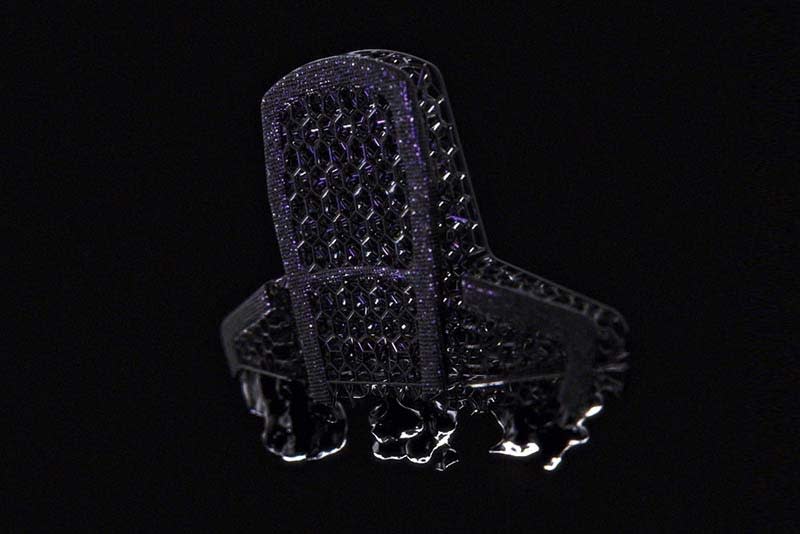 Lattices Ready For The Real World
Carbon helps companies realize their ideas in record time. Ready-to-print and ready-to-use lattices generated by Carbon Design Engine incorporate several unique characteristics:
Conformal
At the edges and surface of a design space, lattice structures designed by Carbon Design Engine fully adapt to the shape, filling every curve without breaking structural integrity. This saves tedious, manual work in identifying and fixing broken structures common in traditional lattice software.
Lattice Types
A lattice type is the 3-dimensional structure, or pattern, of the lattice. Like a material, each pattern has its own characteristics that will influence the performance of a lattice. Carbon Design Engine offers five lattice types by default.
Zones
A zone is an area of a lattice with a single lattice type, cell size, and strut diameter. Single-zone lattices are best when performance needs are less stringent. More demanding applications can require a lattice with many zones that seamlessly blend together to achieve a precise mechanical response.
Inverse Design
Design Engine uses the same kernel as Carbon's powerful internal advanced lattice design tools, which have been used to create everything from saddles to helmets. Our advanced latticing capabilities, only available as part of our applications engineers' internal design tools, include "inverse design:" instead of time-consuming trial and error, engineers specify the mechanical performance they require at any set of locations on their part, and a lattice is generated that meets their requirements.
Bring Your Lattice Vision To Reality
Make Single-Zone Lattices Yourself
With Carbon Design Engine, you can generate conformal, performance-oriented lattice designs with a single lattice type, cell size, and strut diameter, also known as single-zone lattices. This robust, powerful tool helps product teams go from idea to functional lattice part in the field in just hours.
Developed With Carbon Design Engine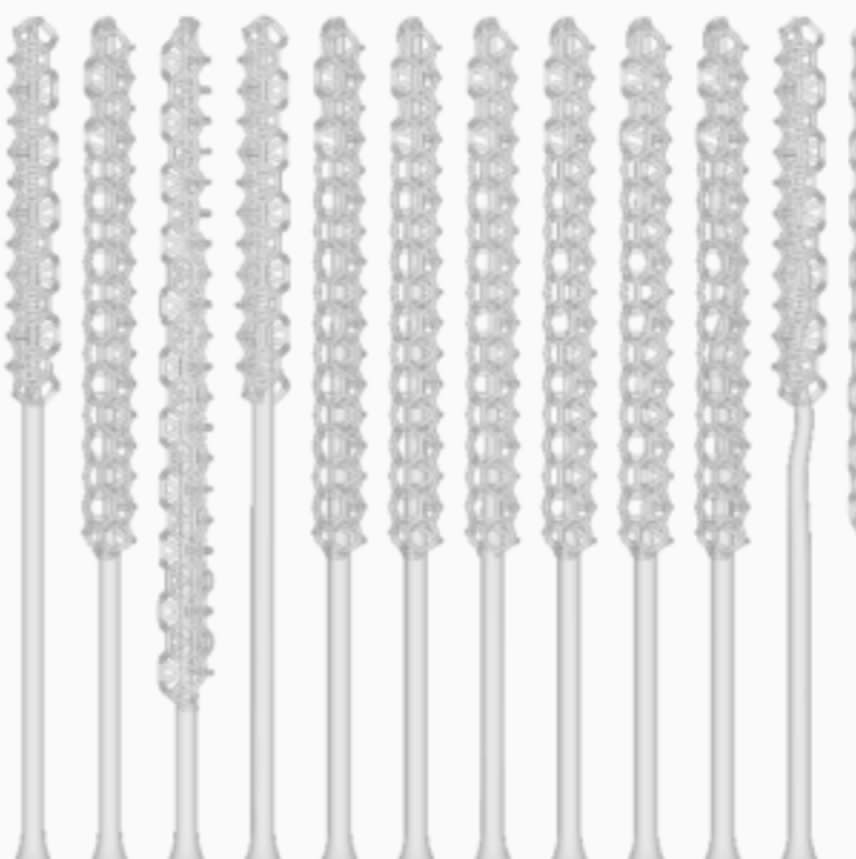 Resolution Medical
A nasopharyngeal test swab that outperforms conventional solutions, delivered in 20 days.
Work with Carbon for Advanced, Multi-Zonal Lattices
Seamlessly blend zones together in your product or set a precise mechanical specification and let Carbon algorithms provide the perfect lattice ready for production. Making these complex lattices requires working directly with Carbon application engineers. Contact us today to get started.
Developed with Carbon Advanced Latticing Technology