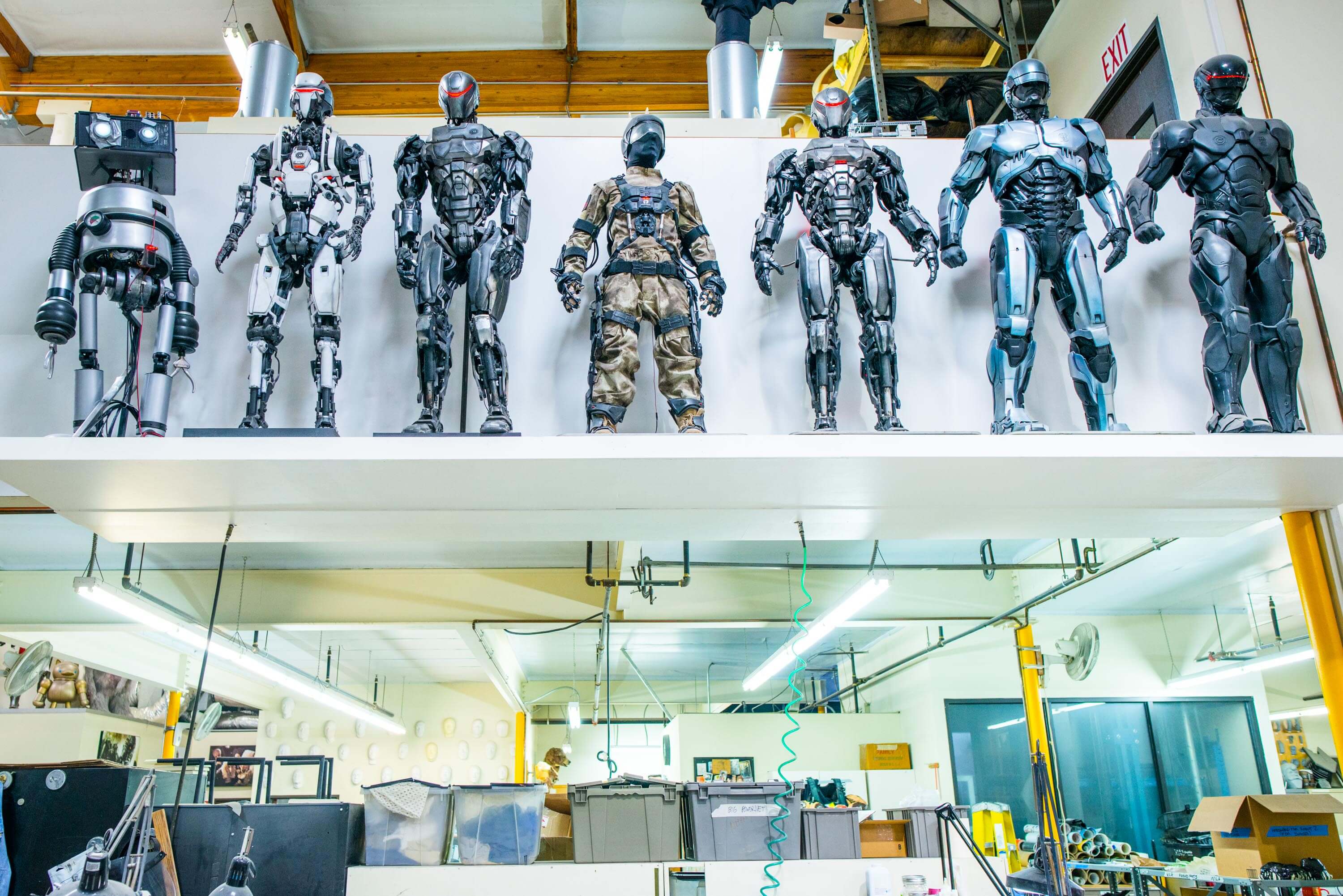 Watch the #CarbonCreators video featuring Legacy Effects
In our very first Carbon Creators profile, we sat down with Jason Lopes, Lead Systems Engineer at Legacy Effects, a Hollywood special effects company that's responsible for creating the memorable characters in the movies "Avatar" (2009), "Godzilla" (2014), "Guardians of the Galaxy 2" (2017), and "Avengers 3" (2018), as well as hundreds of others that have etched themselves into the global imagination.
When the team at Legacy Effects was looking for tools that could keep pace with their imaginations, they turned to Carbon's CLIP technology. To create the hyper-realistic, animated monsters, intricate costumes and futuristic props that bring movies to life, Jason relies on the unique benefits of CLIP.
No stranger to 3D printing, Lopes has been experimenting with different 3D technologies since 2008. When he first met Carbon at a conference on additive manufacturing in 2014, he had been using polyjet 3D printers to produce master patterns for parts. These prototypes would then be body shopped and injection molded to make parts that were more detailed and durable.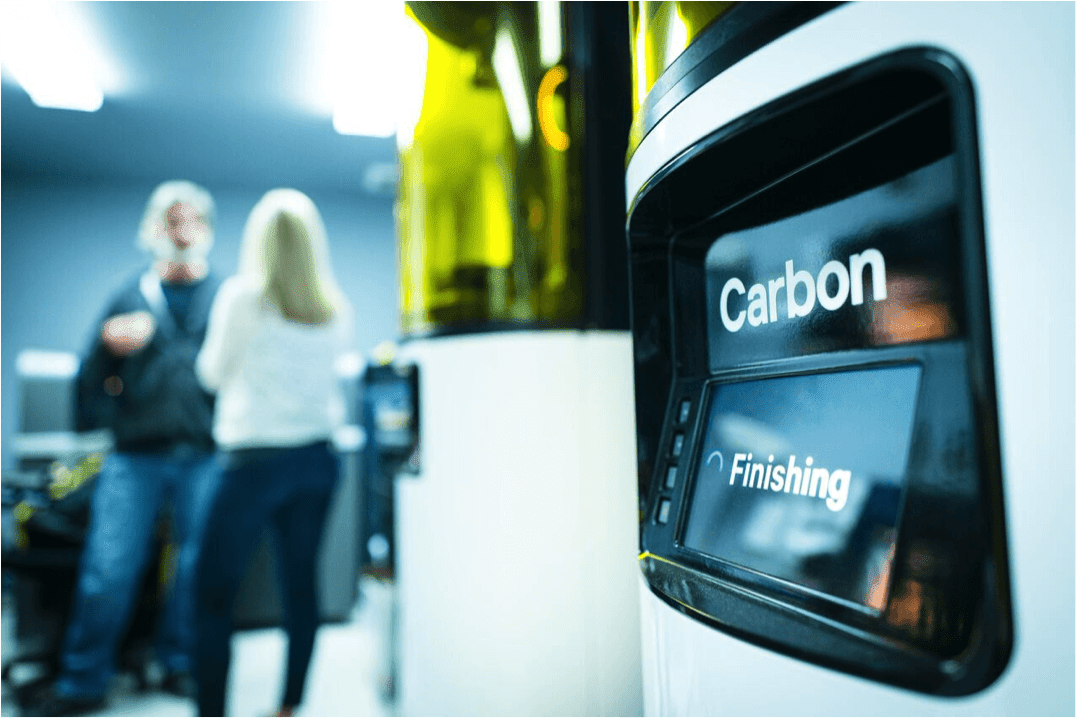 "With CLIP, we can quickly iterate on high resolution prototypes. But then, we can also have the best of both worlds and have strong functional parts. We now have one tool that can handle multiple design and production challenges simultaneously."
As Lopes recalls, the process of designing, prototyping, and producing a final part was extremely time-intensive. Iterations to designs, changes in color or to base material, and post-processing could take several days. Lopes observed that in an industry where creativity thrives on a constant flow of ideas, the lengthy production process took designers away from time they could have been spending on the artistry of the process.
While the exteriors of Legacy's creations are composed of parts with intricate, high-resolution details and smooth surface finishes, the interiors are filled with mechanical parts that enable functionality such as lighting and movement. As Lopes says, "we don't just make static props. We're making interactive suits, with lighting components, and replicas of people and robots. There's a lot of movement going on for hyperrealism. There are things that are needed to control the inside of each creation and, given the complex nature of the work, everything is customized."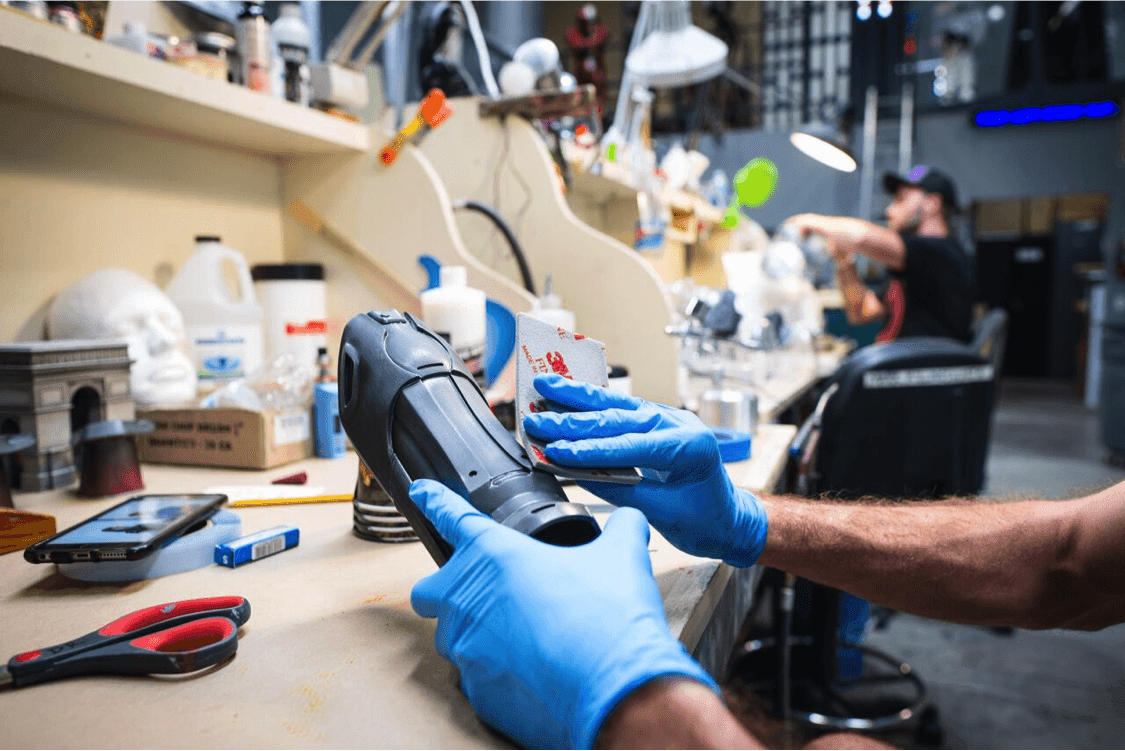 Before Carbon's CLIP technology, the mechanical division at Legacy would use an FDM printer to print these internal parts, such as cable bracketry and server housing. However, Lopes would notice that the printed materials were too brittle and weak to function mechanically. "They would break when screws were screwed into the holes, and weak points would warp over time," he says.
FAST, HIGHLY DETAILED PROTOTYPES
With CLIP's prototyping material and technology, it's now possible for the team at Legacy to create highly detailed parts produced within hours. As an example, Lopes says that it takes about an hour and half to print out a character's head in high detail. "I'll bring it in before morning break and we're off working on version 2. I can print part of an arm for a game character in an hour and half. Even if this isn't going to be in the final material, I can hand it to a division downstream and give them this as an in-between so they can have a prototype in their hands to start working with. If you're working fast and then waiting, it's nice when something can keep up with you in that process." Beyond fast print times, Lopes also observes that the ease of changing colors or making changes to the base material makes iterating on designs smoother and more efficient.
"With Carbon's M1, we can go through 5-6 iterations in one day and now all of our artists can work at that pace. The faster I can get things out, the more it keeps the passion and the endorphins going. It's churning and burning in here"
STRONG, FUNCTIONAL PARTS
To produce custom internal parts, Lopes relies on Carbon materials. He's found that RPU, in particular, is perfect for cable bracketing. "We need a strong material that will print with accurate holes. We do this with RPU. Coming up with a custom bracket solution is great. The materials are a breath of fresh air." What Lopes and his team of engineers have found, is that parts printed straight from Carbon's M1 have the same functionality as parts that are traditionally machined in metal.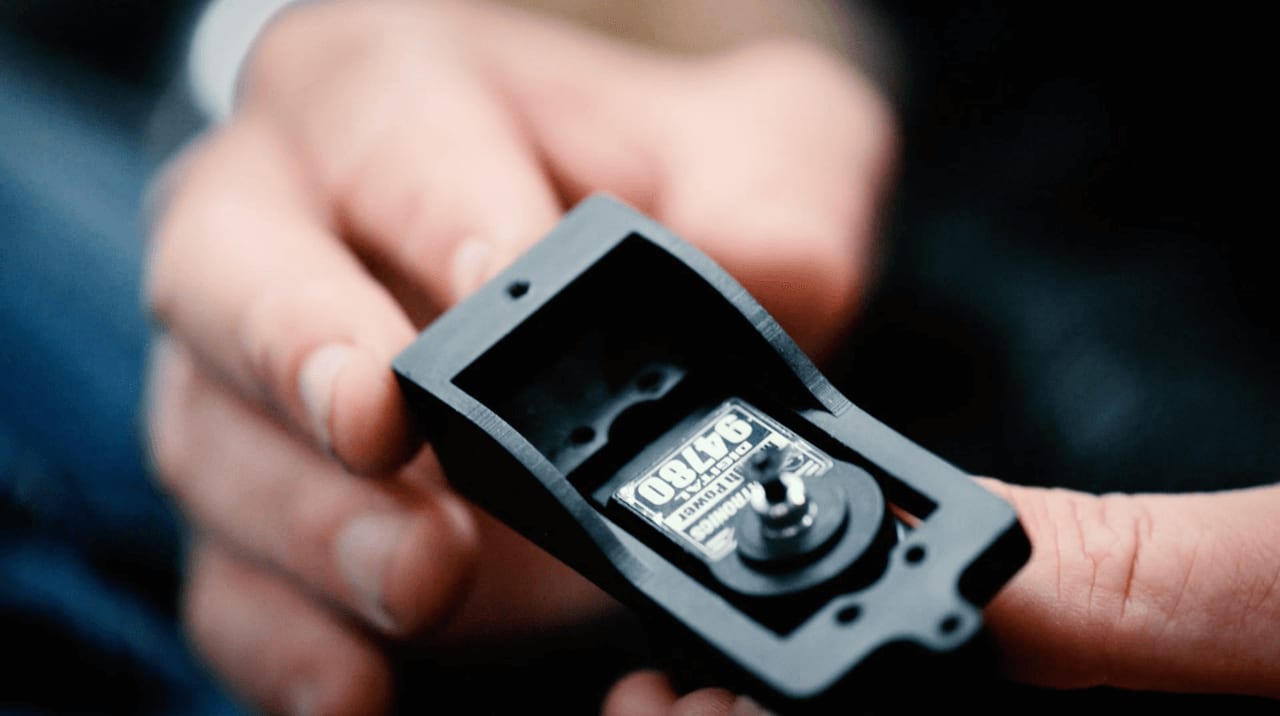 Furthermore, once these internal components have been designed, Lopes uses Carbon's software to store these projects in a 'catalogue of parts.' He envisions building a library of components so that any user, from any division in the company, can find a part, make tweaks to its design, and reprint. "Normally, it would take us a couple days to produce custom cable bracketry," Lopes says. "But this is a common component that needs to be printed. Why would we want man-hours on this?" He credits Carbon's software with giving the company an easy way of "coding all of our projects, so I can browse through and visually call up to repeat what I need. With the M1 software, we can build a machine of repeatability."
Lopes says his team is excited to experiment with volume manufacturing. As he points to an incredibly detailed and highly realistic Alien collectible behind him, he explains, "What you're seeing here is 139 parts done in 5 days. I don't see how anyone who has to create, wouldn't benefit from the idea creation and flow that you get with CLIP. And on top of that, you can piggyback into low volume manufacturing. We've done some really cool things… things that we've never tried before with 3D printing."