Automated Digital Workflows for Medical Devices
On demand (Originally aired on July 21, 2021)
Modern fabrication tools and software are transforming the way everything is designed, from automotive components to consumer products. This transformation is especially notable in the field of medical devices, where new technologies are making it possible to develop high-quality, fully customized devices that improve patient outcomes.
In this webinar, experts from Carbon, nTopology, and Synopsys will demonstrate a seamless design and fabrication workflow for a customized surgical guide that leverages 3D printing, design automation, and anatomical scan data.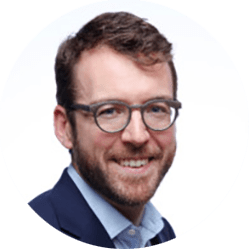 Case Study: Vitamix
See how Vitamix and TTH, a Carbon partner, worked with Carbon to streamline producing a critical component.
Improving Heat Transfer
See how Carbon Production Network Partner Fast Radius is revolutionizing the antiquated design of heat exchangers.