At a time when companies need to continually differentiate their products, the demand for personalized goods and the need for mass customization has become a lasting trend. Companies are now turning towards digital manufacturing as a cost-effective solution for customized goods: one that enables them to command premium prices while simultaneously demonstrating distinctive value. Learn how MyFit Solutions is utilizing the Carbon Digital Light Synthesis™ (Carbon DLS™) process via Erpro Group, a certified Carbon Production Network Partner, to cost-effectively produce customized earbud tips.
One Size Does Not Fit All
Earbuds are supposed to fit so that the speakers are snug inside the ear canal, allowing sound waves to hit the eardrum more directly. While there are people whose ears are the perfect size for standard-issue earbuds, many individuals experience a poor fit, resulting in earbuds that fall out or that feel uncomfortable. Customized earbuds are currently only available through audiologists and have remained very expensive, ranging from $150 to $250 per pair, due to the high costs of using traditional manufacturing methods to produce customized goods.
MyFit Solutions understands that unlike headphones, ears don't come in one-size-fits-all. That's why they developed an advanced augmented reality smartphone app that allows customers to scan their ears, resulting in an imprint of the inside of the ear which creates a 3D model. They then needed a viable production solution that would allow them to cost-effectively produce custom-fit products.
On-Demand Inventory
When looking for production solutions, MyFit Solutions initially tried to silicone mold each pair. However, this traditional manufacturing method was not providing the desired results and was too expensive for customized applications. So MyFit Solutions looked into additive manufacturing solutions and found that Erpro Group's production capabilities with the Carbon DLS™ process were ideal for producing tailor-made earbud tips that provide absolute support, superior audio performance, and optimum comfort (Figure 1).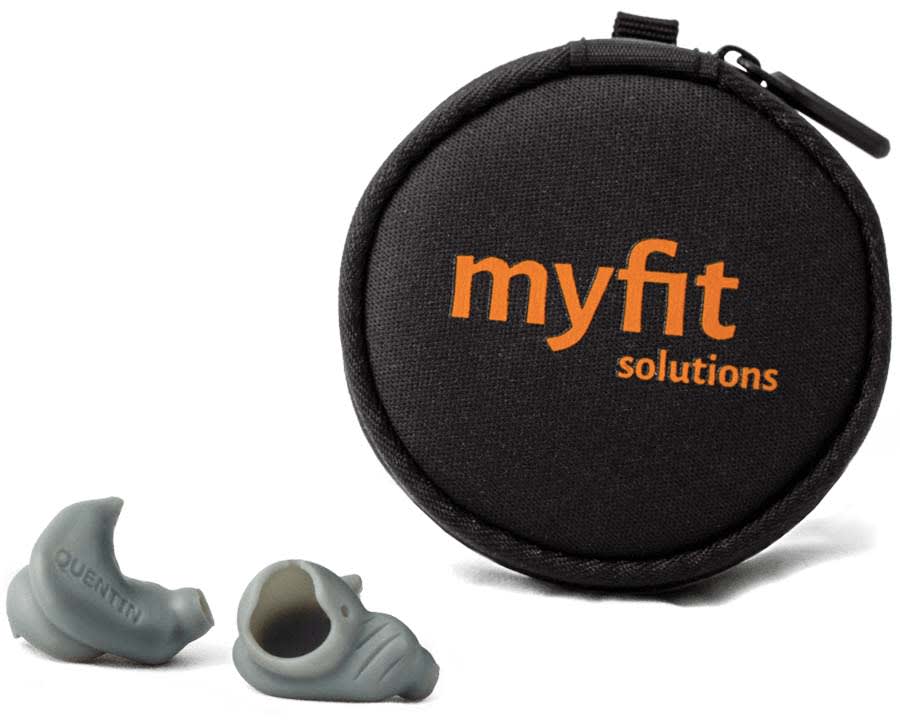 Soft, Biocompatible 3D Printing Materials
Erpro Group found that the Carbon Silicone Urethane (SIL 30) 3D printing material was suitable for MyFit Solutions earbud tips because it is biocompatible and provides the capability of printing customized applications for comfortable, skin-contact products (Figure 2). In addition, its tear resistance and soft touch proved that this material would provide optimum durability and comfort for the earbud tips.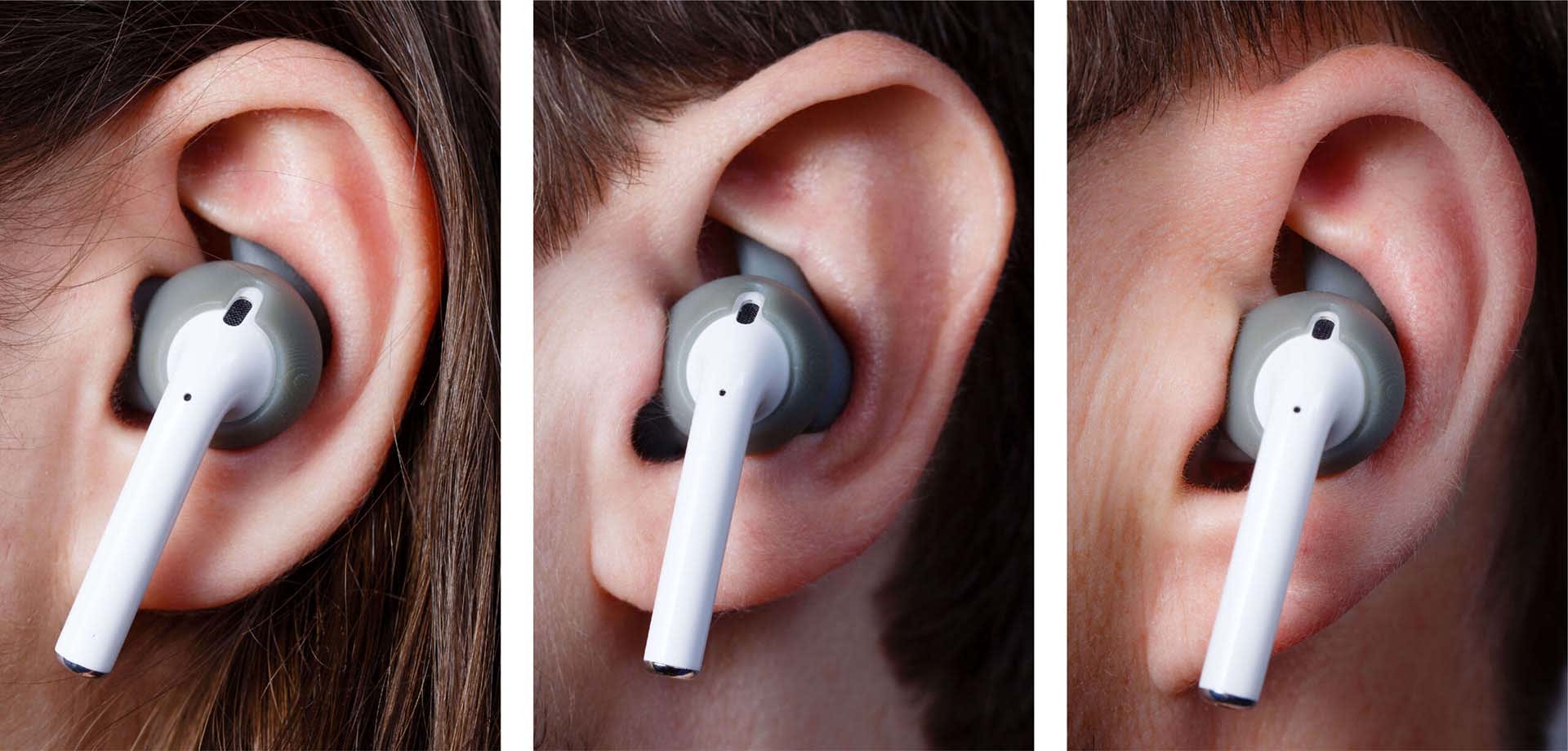 Personalization at Scale
By utilizing the Carbon DLS process, MyFit Solutions has been able to create earbud tips compatible with multiple standard earphone brands and add personalization features at no extra cost (Figure 3). Compatible earbud brands include Apple AirPods, Apple EarPods, Bose StayHear Tips, and more. The offered personalization features include functional and aesthetic textures, as well as the option to engrave unique text on to each tip, such as your name or initials.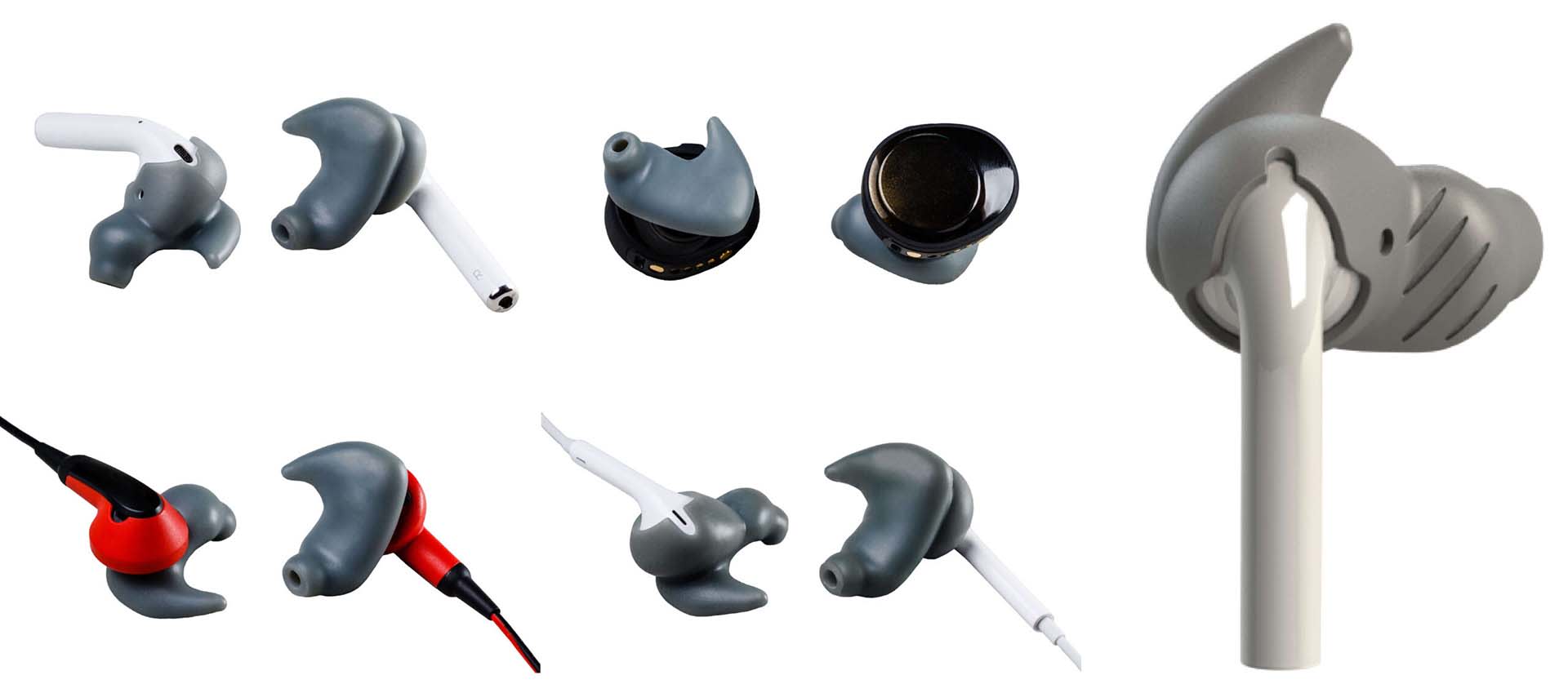 Cost-Effective Customization + Quickened Time-to-Market
Erpro Group, utilizing the Carbon DLS process and 3D printing materials, is now able to cost-effectively produce customized earbuds for MyFit Solutions within a three day turnaround. These tailor-made tips can now be offered at less than half the price of the previous customized earbud solution on the market. Furthermore, Erpro Group's production capabilities helped localize production for MyFit Solutions, ultimately reducing shipping costs and bringing its products closer to its consumers.
MyFit Solutions is now producing 50 pairs every 2–3 weeks and is looking forward to further scaling as demand continues to increase, foreseeing its production doubling in the near future.
Interested in getting your very own pair of customized earbud tips? Go to the MyFit Solutions website to order!
Looking to cost-effectively scale customized goods? Reach out to us at sales@carbon3d.com to learn more.