This printable resin combines the rigidity and durability needed for hard splint applications, and yields a final product with unmatched detail and precision that is stain resistant and abrasion resistant.
Highly accurate yielding enhanced patient comfort
Durable and fracture resistant
Easy to clean
Producing with KeySplint Hard on the Carbon platform yields a workflow that is unparalleled in efficiency, quality, and consistency, enabling labs to achieve 6X greater throughput than traditional production while increasing profit per unit by 60%.
Please note: final shade of printed part is dependent on cure chamber.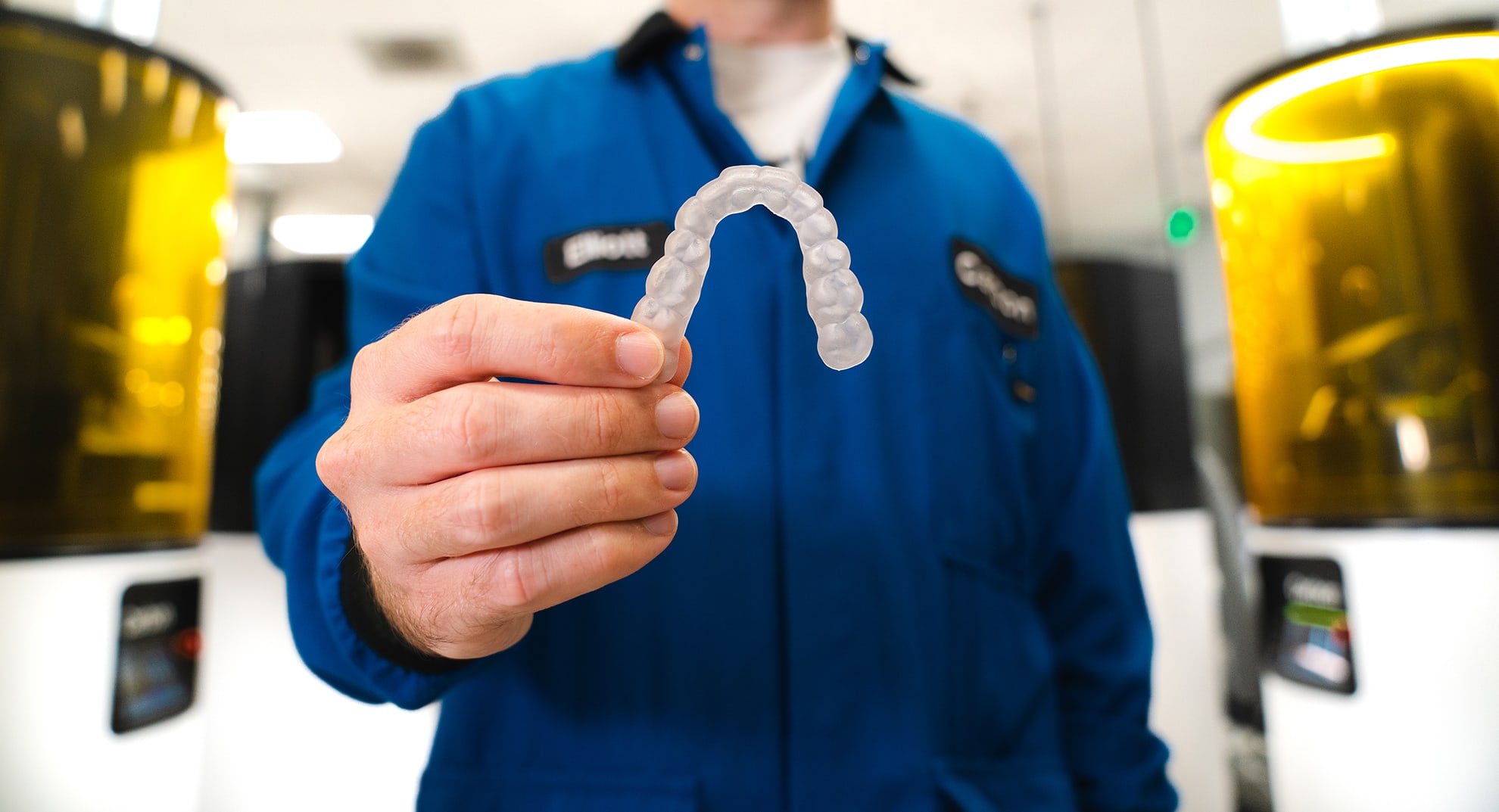 Indications for Use:
KeyPrint KeySplint Hard is indicated in the US, Canada, EU, and Australia for the fabrication of orthodontic and dental appliances such as:
Mouth guards
Night guards
Splints
Repositioners
Retainers
Additionally, the material is indicated for the fabrication of snoring appliances and bite planes in Canada, EU, and Australia.
The resin is 510k cleared in the US, Health Canada approved, and CE marked and listed as a Class IIa biocompatible material in the EU.