High-Strength, Long-Term Durability, and Functional Toughness
EPX 82 is a high-strength epoxy-based engineering material with excellent long-term durability and mechanical properties comparable to lightly glass-filled thermoplastics (e.g. 20% GF-PBT, 15% GF-Nylon). EPX 82 has a heat deflection temperature ranging from 104°C to 130°C (depending on conditioning) and the functional toughness required for a variety of automotive and industrial applications such as connectors, brackets, and housings.
80 MPa
10 ksi
Ultimate Tensile Strength
2800 MPa
410 ksi
Tensile Modulus
45 J/m
0.8 ft-lb/in
Impact Strength (Notched)
130 °C
270 °F
Heat Deflection Temperature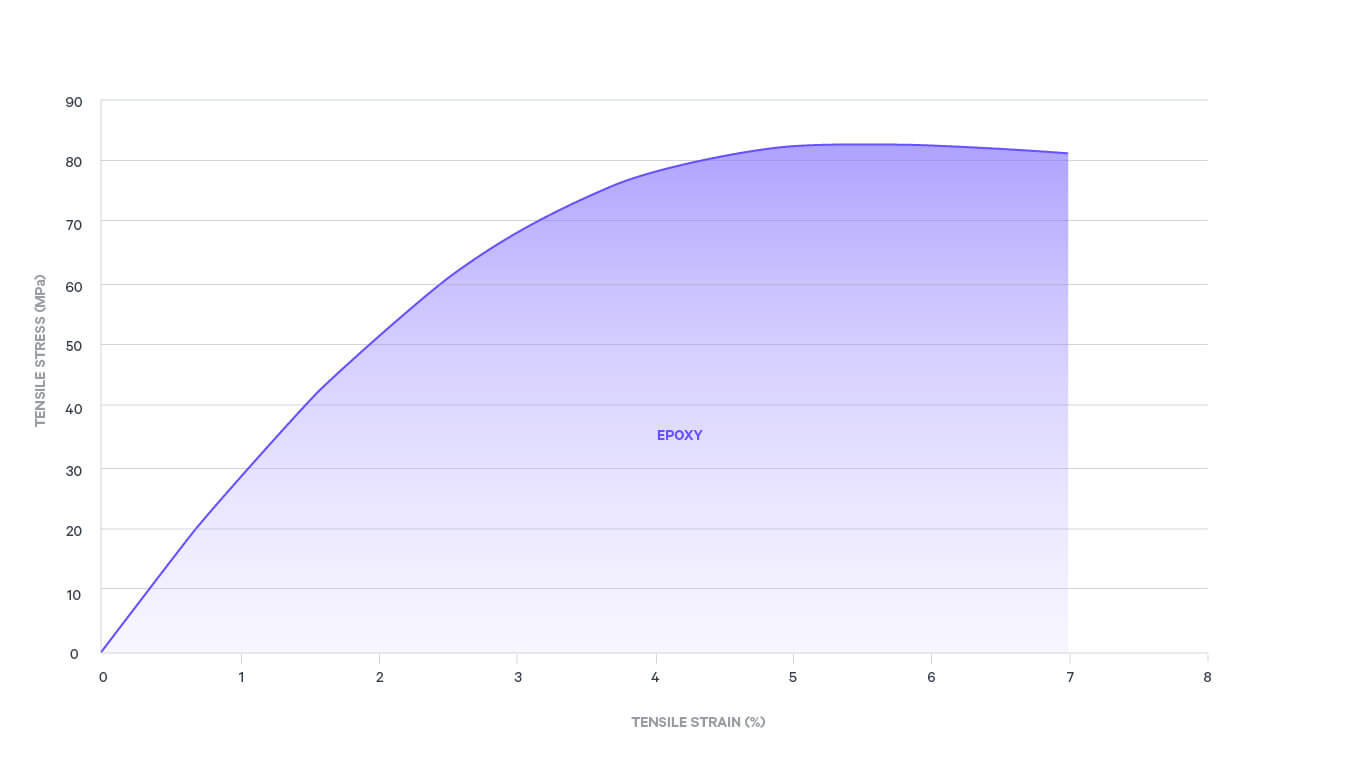 EPX 82 shows no surface blemishes and minimal change in tensile properties after chemical exposure simulating splash contact per USCAR-2 conditions.
EPX 82 has excellent retention of material properties during high temperature aging, temperature/humidity cycling, and thermal shock.
EPX 82 passes stringent odor, fogging, and emissions standards required for interior automotive applications.
Experience EPX 82
See first-hand EPX 82's excellent surface finish and test its long term durability.
SAMPLE PARTS
Our engineering materials sample kit includes EPU 41, EPX 82, RPU 70, and RPU 130.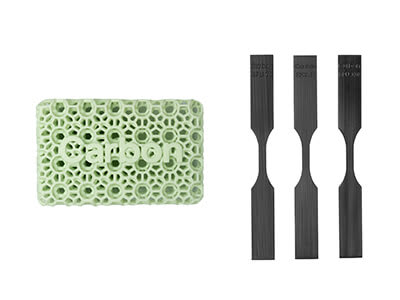 PRINT A TEST PART
Find a trusted partner from the Carbon Production Network to help print your first Carbon DLS™ part.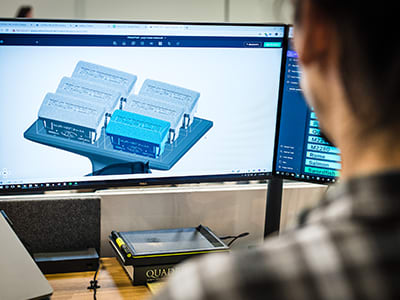 APTIV and Ford Trust EPX 82
"EPX 82 is the only material on the market that lends its self to automotive."
Daniel Baker Manufacturing Engineering, Fast Radius
Example Applications
These applications combine a need for functional toughness, stiffness, and temperature resistance, in addition to isotropy, great surface finish, and accuracy.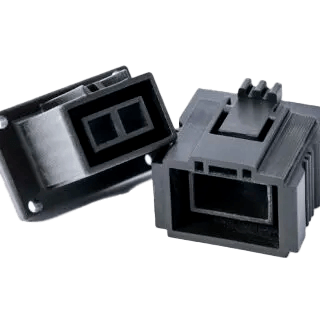 CONNECTORS
This T2 connector requires toughness, stiffness, temperature resistance, chemical resistance, accuracy, and surface finish.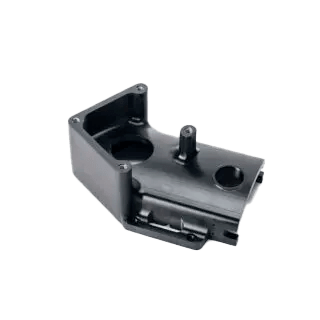 BRACKETS
Demanding brackets often require toughness, stiffness, temperature resistance, accuracy, and occasionally chemical resistance.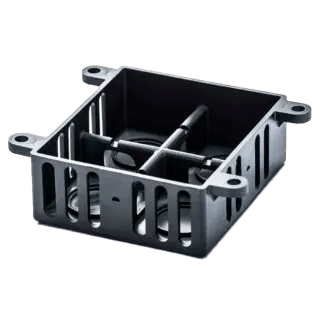 HOUSINGS
Housings, especially in consumer facing parts, require toughness, stiffness, temperature resistance, accuracy, and a great surface finish.
3D Printed Parts in Production
EPX 82
Ask An Additive Expert
Hear from Alyson, an applications engineer and Additive Expert at Carbon, about EPX 82's unique mechanical properties.