The Business Case for Additive Manufacturing in the Automotive Industry
As more automotive leaders begin adopting additive technologies, many questions arise. We at Carbon noticed that there were few resources available around why, how, and when to implement additive manufacturing across product development efforts–that is, until now.
For this eBook, we combined insights from automotive industry leaders with additive manufacturing expertise to create a guide to understanding when and how to use additive manufacturing during automotive application development. Additionally, we cover the following topics:
Reasons to consider additive in automotive applications
How to evaluate whether additive is right for a part
How to fully leverage additive throughout the product development cycle, from unlocking design parameters to speeding up time-to-market
How to develop standards and specifications for an additive manufacturing process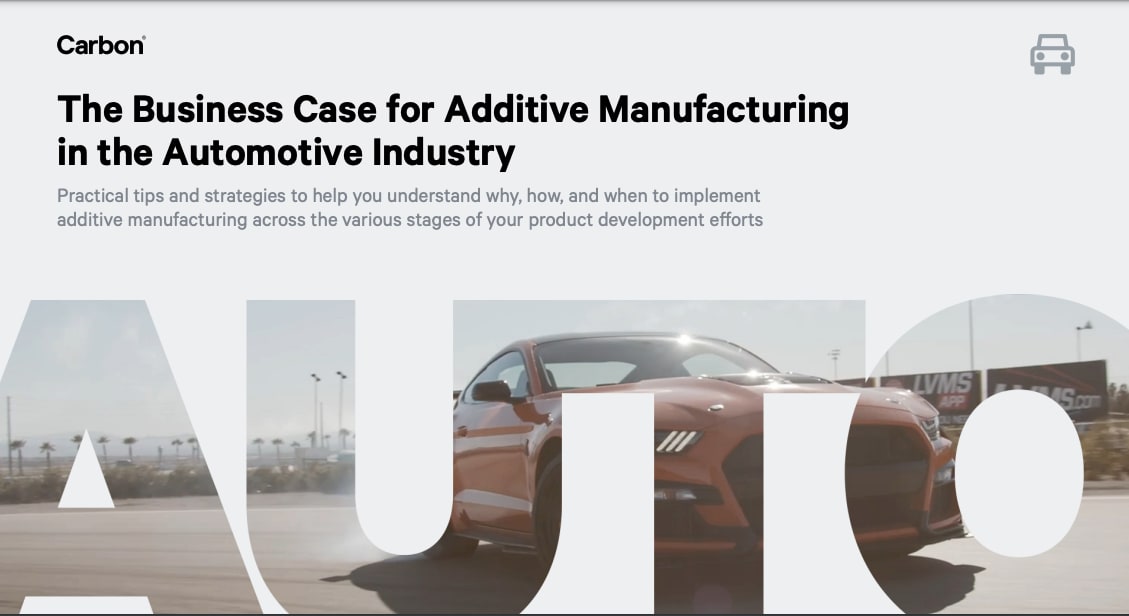 Case Study: Vitamix
See how Vitamix and TTH, a Carbon partner, worked with Carbon to streamline producing a critical component.
Improving Heat Transfer
See how Carbon Production Network Partner Fast Radius is revolutionizing the antiquated design of heat exchangers.