Digitally Printable Bioabsorbable Material Applications
On demand (Originally aired Nov 13, 2019)
Bioabsorbable materials have long been used for medical devices ranging from sutures to surgical meshes. However, conventional synthetic bioabsorbable materials are limited in the geometries and mechanical responses they can provide. Carbon has developed a 3D printable bioabsorbable material and lattice design tools for a wide range of medical device applications. In this webinar, Elle Meyer and Steve Pollack, PhD, will discuss how this material and design capability, used with Carbon Digital Light Synthesis(TM) technology, opens new opportunities in medical device design and manufacturing.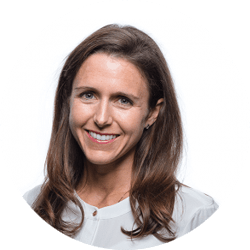 Case Study: Vitamix
See how Vitamix and TTH, a Carbon partner, worked with Carbon to streamline producing a critical component.
Improving Heat Transfer
See how Carbon Production Network Partner Fast Radius is revolutionizing the antiquated design of heat exchangers.