Get Parts
Put Our Materials to the Test
When compared to other 3D printing technologies like SLS, SLA, and traditional DLP, the Carbon Digital Light Synthesis™ printing process and 3D printing materials are in a class of their own. Whether used for rapid prototyping or full-scale additive manufacturing, the material properties of Carbon's polymer-based resins result in printed parts that showcase our unmatched performance, high resolution, and exceptional surface quality.
Discover what a Carbon 3D Printer is capable of by requesting a free sample kit now.
Engineering Sample Kit
This kit includes three different classes of robust rigid materials and a lattice puck made of Carbon's production proven elastomer.
Get the Free Engineering Sample Kit
A general scope of our most commonly utilized resins across rigid and elastomeric.
This kit includes three tensile bars made of different classes of robust rigid materials, rigid polyurethane RPU 70 & RPU 130 and epoxy-based EPX 82, and a lattice puck of Carbon's production proven elastomer, EPU 41.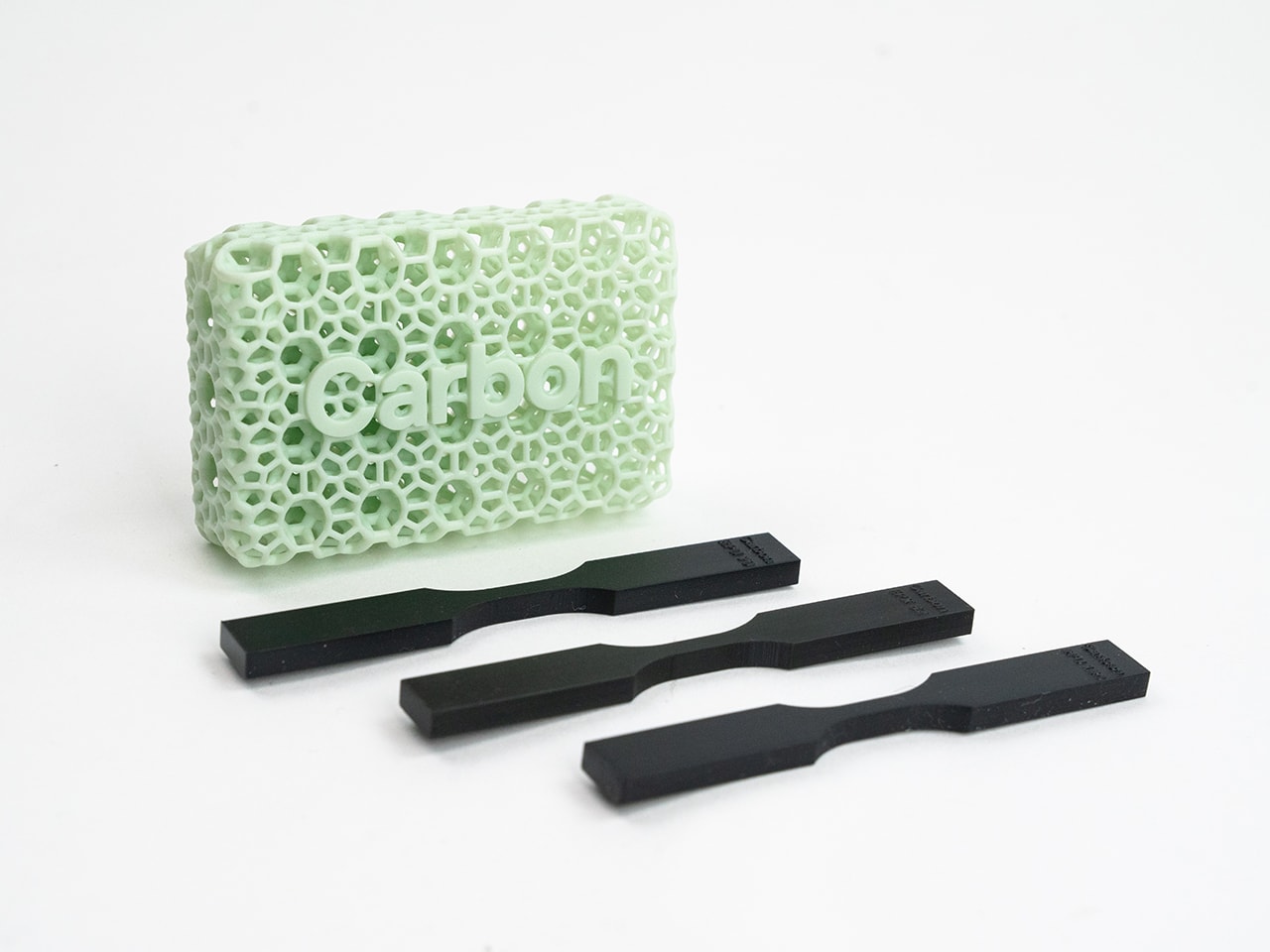 Elastomeric Puck
This elastomeric puck is made with Carbon's EPU 41 material, a production-scale elastomeric material that is especially well-suited for elastomeric lattices where high resiliency is needed.
Get the Free Elastomeric Puck
This lattice puck is made with Carbon's highly elastic, tear resistant elastomeric polyurethane EPU41. A production proven elastomer built for applications with energy return requirements.
Durometer (Shore A Hardness)

73

Tear Strength

20 kN/m, 110 lbf/in

Elongation At Break

250 %

Bayshore Resilience

30 %

Glass Transition Temperature

-10 °C, 14 °F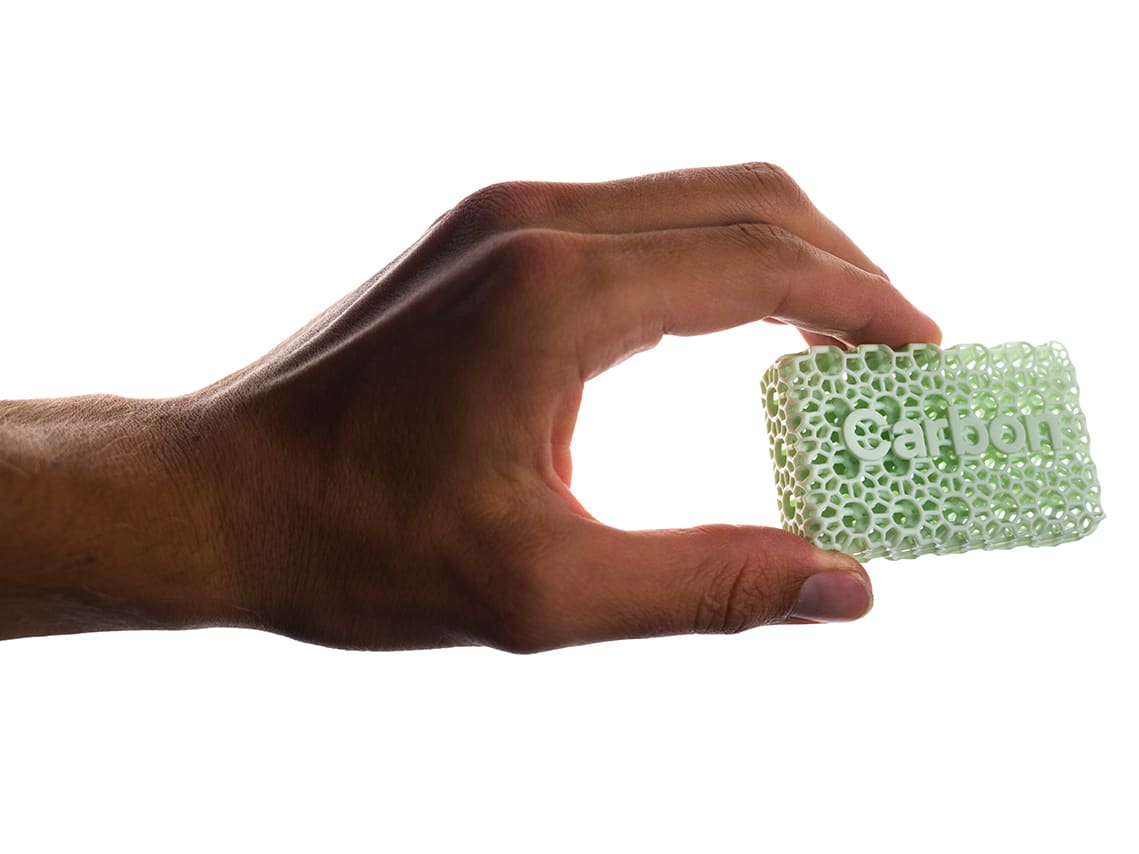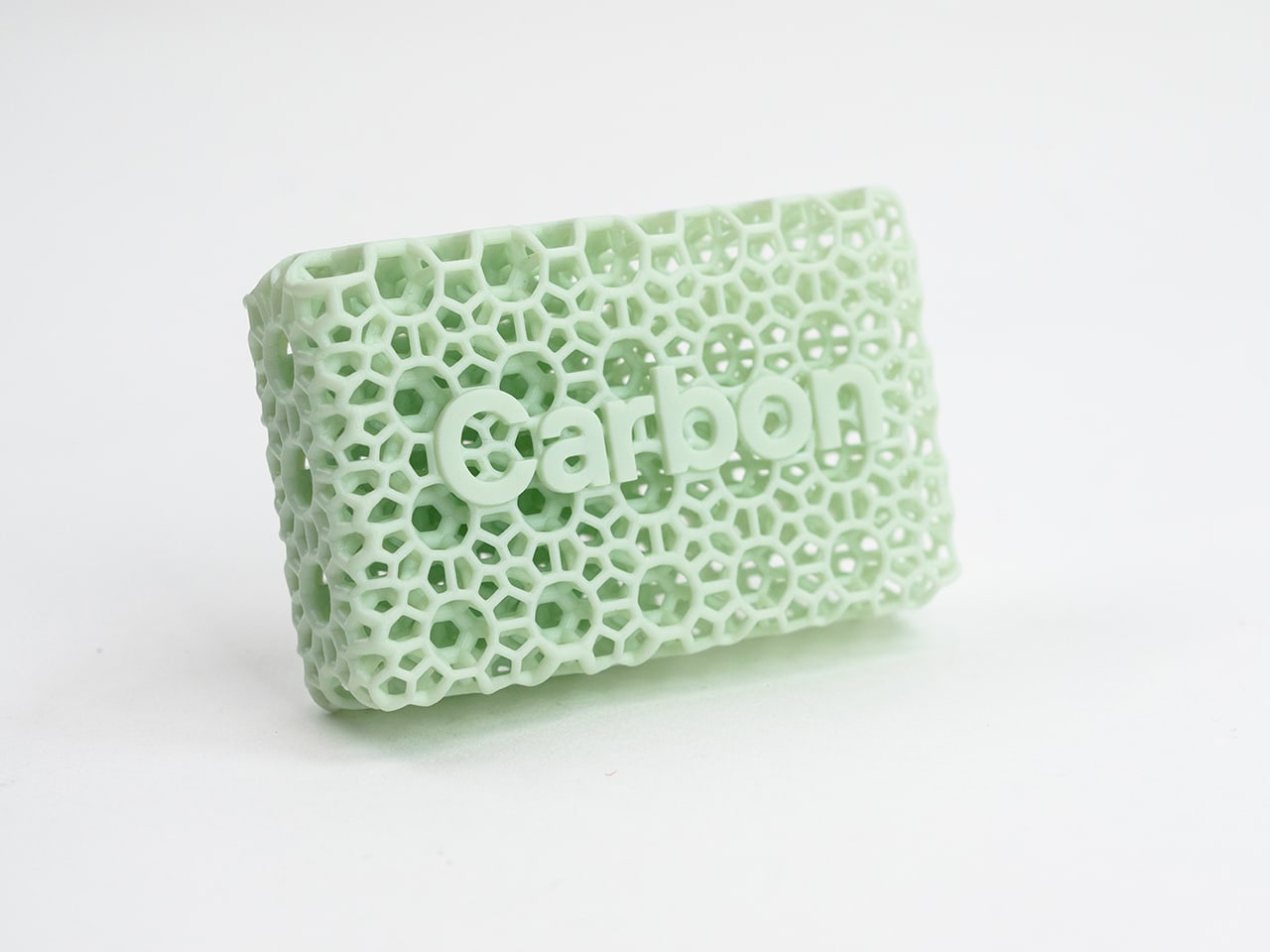 Have Questions? Talk with Us
Do you need guidance for designing parts for Carbon DLS? Chat with us or schedule a free consultation with a Carbon additive expert.
Get Your Part Made
Do you have a part or prototype you would like printed with the Carbon DLS™ process? Give us some basic information and we will connect you with the right partner from our global network of production partners.
Find a Carbon Production Partner
The Carbon Production Network is an ecosystem of leading industry design firms and contract manufacturers who are experts in the Carbon DLS™ process and can also fulfill sample parts requests. These companies are certified on the Carbon platform from design through prototyping and production.